Strips & Cartoons
Issue 1456
Enlarge Scene And Heard
Tweet
To see many more cartoons and strips from this issue, get the latest edition of Private Eye - you can subscribe here and have the magazine delivered to your home every fortnight.
Next issue on sale:
28th November 2017.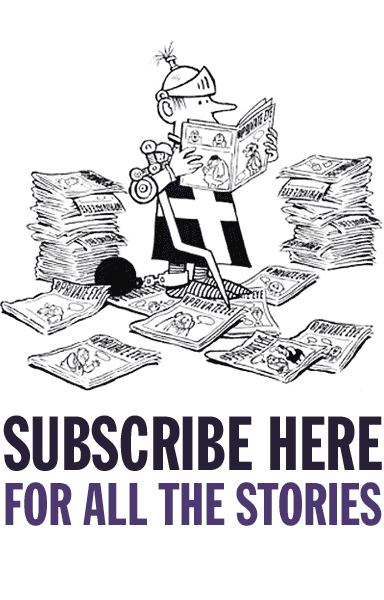 More From This Issue
More From Private Eye
Only In The Magazine
In This Issue
'Why is Everyone at the Daily Mail a Rightie?' Ask Leading Academics…
New-Look Saudi Arabia Promises Only Moderate Stoning of Non-Believers…
Should MPs Really Get the Vote? Asks Prisoner…
Defence Minister 'Deeply Concerned' About UK Human Rights to Sell Typhoons to the Saudis…
Get Out Your Three-Piece Suit – it's Moggvember!...
That New People's Republic of China Constitution in Full…
Tina Brown's New York Diary, as told to Craig Brown
And also...
- House of Cads: Why it's so hard to complain about an MP
- Hacking woes: Cracks open up in the Mirror stable
- Book of Dust: Literary Review dusts down Philip Pullman's latest
For all these stories you can buy the magazine or subscribe here and get delivery direct to your home every fortnight.