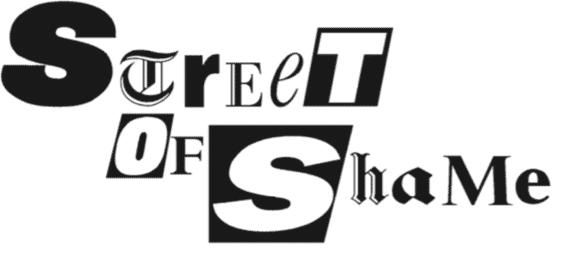 For Gorda's Sake
Hurricane Irma, Issue 1453
AFTER Hurricane Irma blasted through the Caribbean, devastating islands such as Barbuda and killing Puerto Ricans and Cubans alike, the Daily Mail had no doubt about which group were worst affected. "TORMENT OF THE HURRICANE BRITS," roared its front page on 11 September, over claims that "Britons stranded in the Caribbean have been abandoned by the government."

Inside, two double-page spreads – a rarity in the Mail for an overseas story – were devoted to the crisis, with a particular concentration on the effects on one specific island. "On Virgin Gorda, a smaller island in the archipelago, one British hotel manager has been missing since the storm struck on Wednesday," the paper reported, beneath a vast photograph of wrecked buildings on Gorda.

"Amanda Whitlock said when she called the Foreign Office helpline set up on Thursday, she had to spell 'Virgin Gorda' three times, because they didn't have a list of the islands. She added: 'Virgin Gorda needs to be evacuated.'"

The barrage had the intended effect in government
Criticism of the government's "absolutely pathetic" response swept on into Tuesday's and Wednesday's editions, before making landfall back on the front page on Thursday. "UK territories devastated by Hurricane Irma do not qualify for help from the £13bn foreign aid budget because they are 'too wealthy'," the paper stormed beneath the headline "A HURRICANE FORCE FARCE". A standalone editorial was even devoted to the subject.

The barrage had the intended effect in government, with the Department for International Development rushing to make amends. "This place is going nuts," an insider told the Eye last week. "We've got a 24-hour ops room. No one can remember the last time we set up one of those. My god, the Daily Mail effect!"

By an astonishing coincidence, Daily Mail editor Paul Dacre has a holiday retreat on Virgin Gorda in the British Virgin Islands, where he spends his lengthy breaks from the office.
More top stories in the latest issue:
DON & JERRY
The Digger's enthusiasm for President Trump cools thanks to pressure from family and friends.
INDY-NIAL
No report on the Independent website of the Ofcom ruling against Channel 4 for misnaming the Westminster terror attacker – a mistake the Independent copied out.
EXPRESS DELIVERY
News of the Trinity Mirror takeover plan comes as a surprise to hacks at the Express and Star.
THE PINK POUND
The FT's first accounts under new ownership suggest profitable schmoozing is a higher priority than news.
TOXIC AGENT
The booking agent who sent Chloe Ayling to Italy, where she was kidnapped, has sent models into danger before.