ABOUT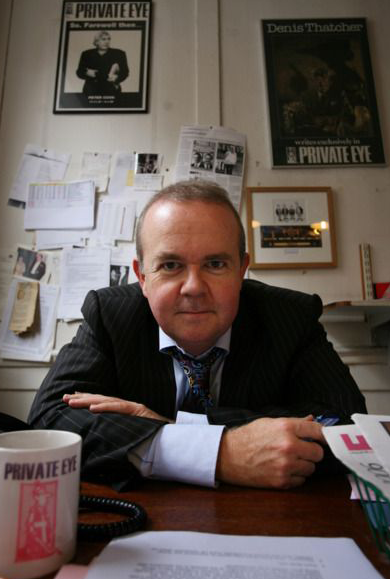 Private Eye is the UK's number one best-selling news and current affairs magazine, offering a unique blend of humour, social and political observations and investigative journalism.
Edited by Ian Hislop and published fortnightly, it is currently read by over 700,000 readers and available from all good newsagents for just £2.50.
You can
subscribe to Private Eye here
at a reduced rate and get every issue delivered to your front door. You can also get
gift subscriptions
for friends and family in the UK or overseas - delivery can be made anywhere in the world.
Current subscribers can
log in here
and take advantage of any special offers.
Details of what's in the current edition can be found
here
, as well as a few selected online highlights: the
crossword
, top stories,
cartoons
,
lookalikes
,
mediaballs
and more. The website is updated every fortnight after the release of each new issue.
Private Eye have now also entered the world of audio with a brand new podcast called Page 94 -
available here
, plus our
Eyeplayer
houses any video content we may have. Some of our Special Reports are available for download
here
.
And finally please keep up to date with all our latest news by following Private Eye on
Twitter
,
Facebook
,
Instagram
and
YouTube
.
WHY SUBSCRIBE?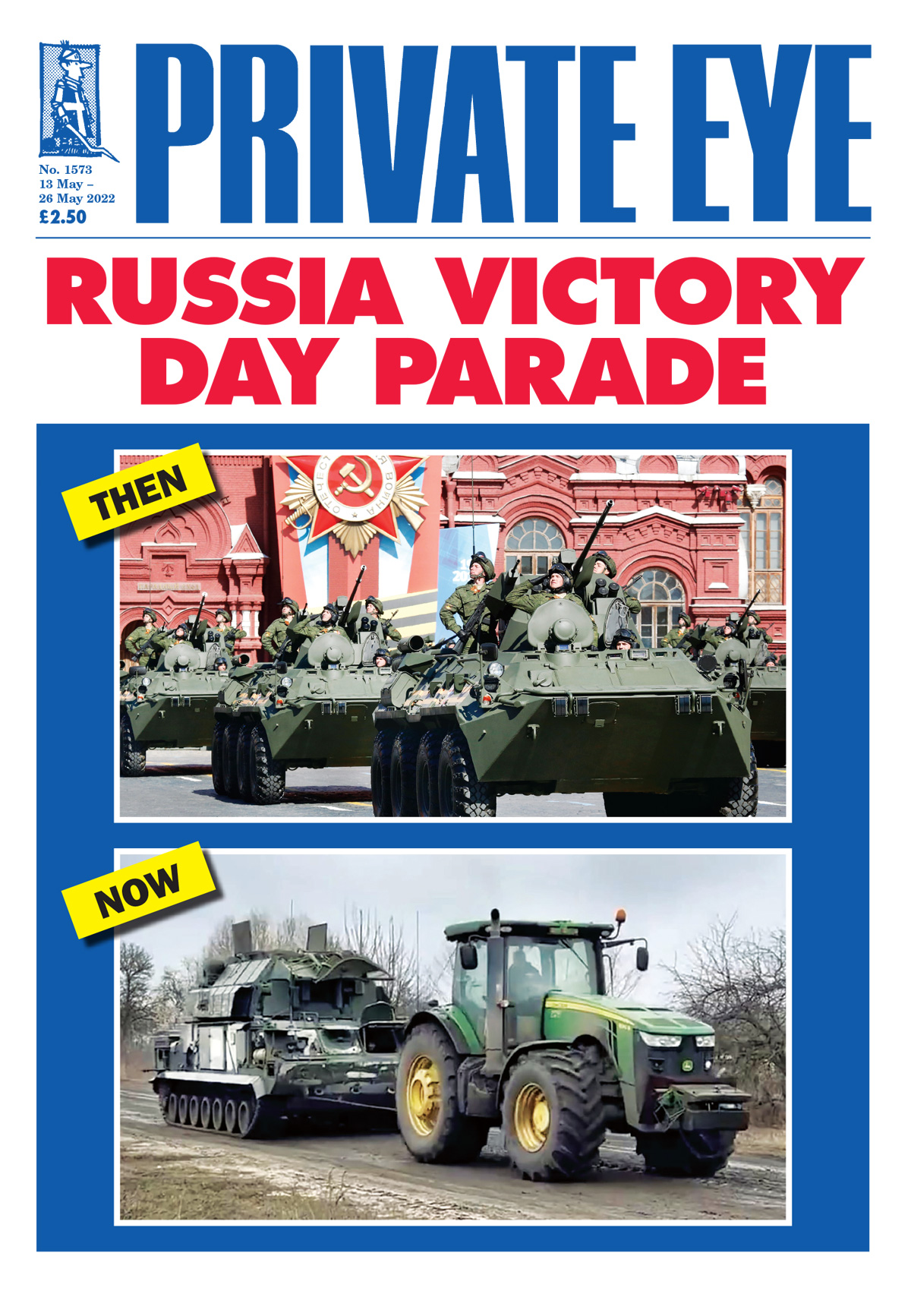 MORE TOP STORIES ONLINE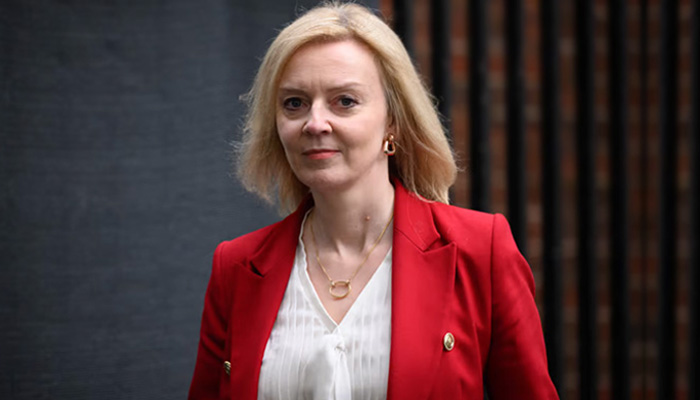 Pay Later

How borrowing app Klarna is lobbying ministers
HP Sauce, Issue 1575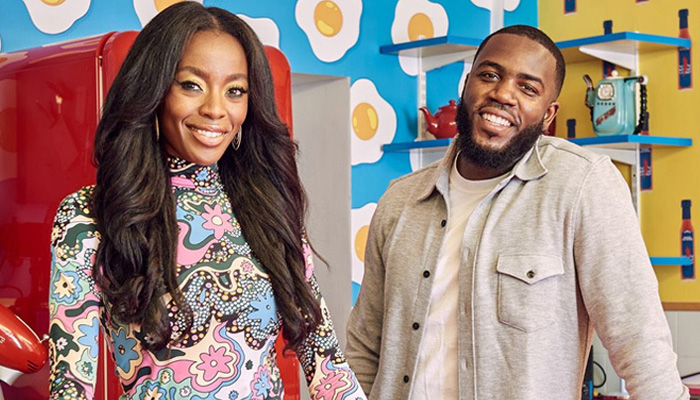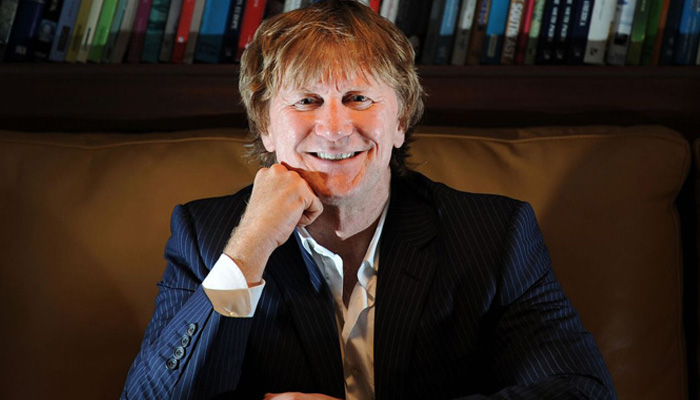 ALSO IN THIS ISSUE
ONLY IN THE MAGAZINE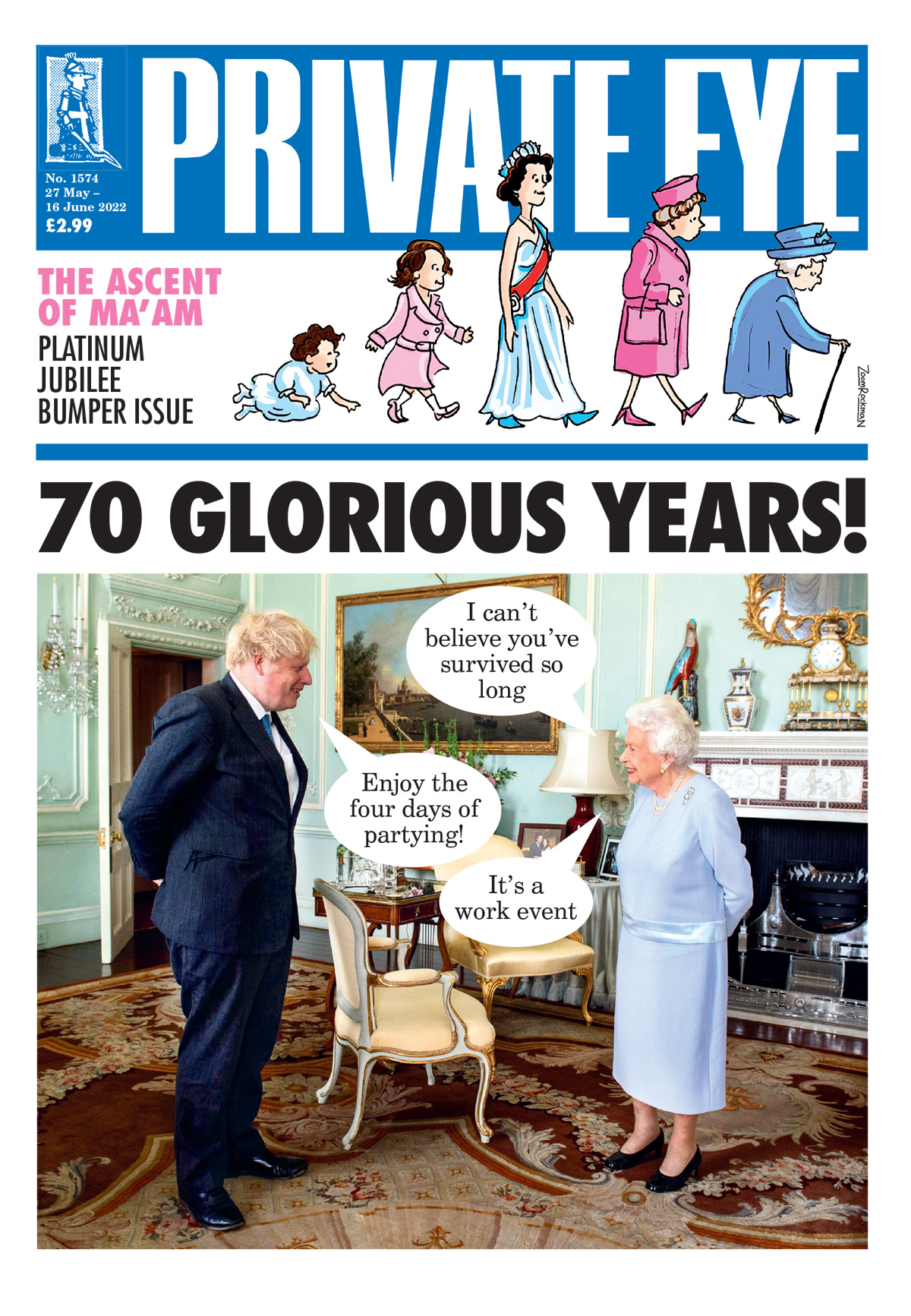 In This Issue
How dare Sue Gray try to politicise the report she was asked to produce by the Prime Minister, says Daily Blackmail… Downing St wants public to forget what happened in 2020 as PM insists UK cannot spend its way out of cost-of-living crisis… Fears rise that working people will soon no longer be able to afford eggs to throw at Thatcher statue… Detailed analysis of historic crime scene shows JFK was shot by Palestinian snipers, claims Israeli Defence Force… Kremlin confirms retired army colonel who told TV viewers of Russian forces' plight in Ukraine has committed suicide in three weeks' time… Praise as ordinary gay man braves social stigma of admitting: 'Yes, I'm a professional footballer'… Memories of the Silver Jubilee 1977, as told to Craig Brown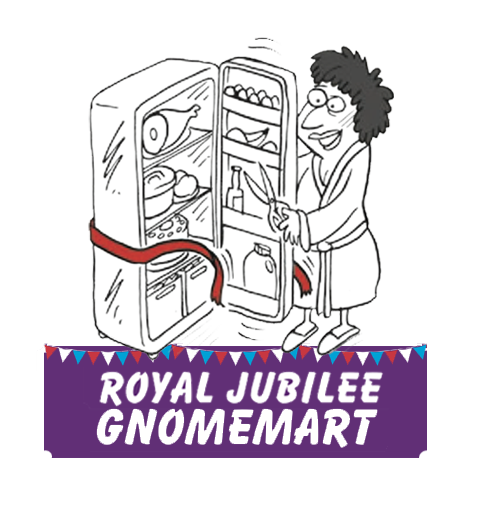 Ofgem, off-guard
Energy regulator asleep at the wheel
Brenda's bargains
Gifts for all in the Royal Jubilee Gnomemart
70 Glorious Covers!
The Queen and the Eye Jubilee Special
Read these stories and much more - only in the magazine. Subscribe here to get delivery direct to your home and never miss an issue!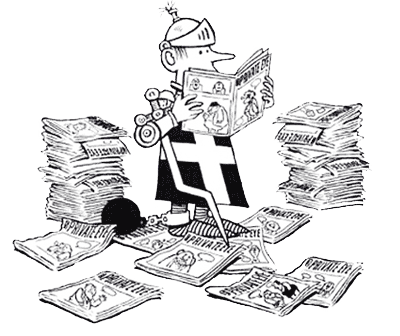 ONLY £2.99
SUBSCRIBE HERE
NEXT ISSUE ON SALE
13th July 2022