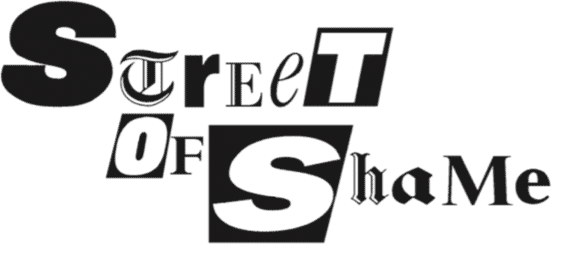 Three Dimensional Mess
Hackwatch, Issue 1508
"He's a brilliant strategic thinker who can see several moves ahead, and unlike most of the political class he has a track record of actually delivering things," an unnamed source told the Daily Mail in July when Dominic Cummings was given the job of forcing Brexit through by 31 October. How's that working out?
8 August: "Dominic Cummings, Mr Johnson's chief strategist, has told MPs that there is nothing they can do to stop a no deal Brexit, even if Mr Johnson loses a confidence vote, because he could set the date for a general election after Oct 31," reports the Daily Telegraph. "A Downing Street source said: 'We can't stop them forcing an election but we control the timetable, so we will force the date after Oct 31.'" A month later, opposition parties refuse to agree to Johnson's demand for a general election on the grounds that, er, he might push the date back to after 31 October.
11 August: "Remainers threatening legal action to block a no deal Brexit were warned last night: Nothing can stop us now," reported the Sun on Sunday. "Anti-Brexit tycoon Gina Miller has vowed to launch a Supreme Court challenge to prevent BoJo from suspending parliament to drive a no deal departure before October 31. But No 10 aides say she has too little time." Judges manage to squeeze in no fewer than three separate court cases before Ms Miller emerges victorious – with more than a month to go!
29 August: "The prime minister insisted on Wednesday that it was 'completely untrue' that Brexit was behind his decision to prorogue the House of Commons for five weeks," reports the Telegraph after defence secretary Ben Wallace admits on camera that this is the case. "A Downing Street source said: "The defence secretary mis-spoke and was not involved in discussions about the Queen's Speech." A large part of the government's argument in, and reaction to, the subsequent Supreme Court case consists of an admission that Brexit was indeed behind the decision.
2 September: The Independent reports: "The PM made it clear… that there were 'no circumstances' in which he would ask Brussels to delay Brexit beyond Halloween. A senior government source said: 'He is not going to go to Brussels at the behest of parliament to ask for an extension. It is not going to happen – categorically. He is not going to do it by email. He is not going to do it by phone call. He is not going to do it by text. He is not going to do it by tweet.'" He does it by letter.
3 September: "Boris Johnson will call a general election for 14 October if he loses a crunch vote designed to block a no deal Brexit in the House of Commons today, senior government officials have said," reveals the Independent. "The source said the prime minister was confident that the election motion would receive the two-thirds majority in the Commons required to trigger an early poll." An election is rejected.
4 September: "Dominic Cummings personally sabotaged a compromise plan put forward by the Conservative MPs who went on to rebel against the government, the Telegraph has learnt. The prime minister's chief adviser launched a foul-mouth tirade against former business secretary Greg Clark after he proposed the government set aside a day after the October European summit for MPs to vote on a no deal Brexit." The government subsequently sets aside a day – a special Saturday sitting - after the European summit for MPs to vote on Brexit options.
5 September: "Boris Johnson has said he would 'rather be dead in a ditch' than agree to extend Brexit," the Guardian reports. The next day the paper has more details: "The prime minister reportedly wrote to Tory members pledging to break the law that will require him to seek an extension of Article 50. 'They just passed a law that would force me to beg Brussels for an extension to the Brexit deadline. This is something I will never do.' He does.
9 September: A "Downing Street source" boasts to Politics Home: "We intend to sabotage any extension. The Surrender Bill only kicks in if an extension is offered. Once people realise our plans, there is a good chance we won't be offered a delay. Even if we are, we intend to sabotage that too." European Council president Donald Tusk refuses to play and confirms: "I will recommend the EU27 accept the UK request for an extension."
5 October: Johnson confirms in court papers he will request an extension, but simultaneously pledges on Twitter that there will be "no delay". Who can explain this contradiction to the BBC? "A senior Downing Street source said the [Benn] Act 'only imposes a very specific narrow duty concerning parliament's letter requesting a delay… People will have to wait to see how this is reconciled." It turns out to mean sending the letter but not signing it.
6 October: "Boris Johnson will dare the Queen to sack him rather than resign as prime minister in an attempt to drive through Brexit on October 31, cabinet ministers have revealed," gasps the Sunday Times. "Senior Tories also claimed Johnson would sit tight if he were found in contempt of court for ignoring the Benn Act, a law passed by Remainer MPs to prevent no deal, unless he faces jail. One senior figure said: 'Unless the police turn up at the doors of 10 Downing Street with a warrant for the prime minister's arrest, he won't be leaving.'" Again, what he actually does is send a letter, but not sign it.
7 October: A "contact at Number 10" sends a lengthy memo to James Forsyth at the Spectator threatening dire retributions on any EU countries that grant an extension. "They thought that if May went then Brexit would get softer. It seems few have learned from this mistake," he growls. "They think we're bluffing and there's nothing we can do about that, not least given the way May and Hammond constantly talked tough then folded." Whether or not Johnson folded the letter after not signing it is unknown.
12 October: Forsyth has yet more insider news in the Sun as a deal begins to seem more likely: "The few inside Downing Street who are in the loop admit they don't know whether this is a false dawn or not. I am, though, informed that the DUP – the Northern Irish party whose support is critical to any agreement – 'are in deal mode'." Five days later, Ulster says no, as the DUP confirms: "We could not support what is being suggested."
22 October: Johnson announces: "The government will abandon its Brexit bill if MPs reject its three-day timetable to pass through the Commons." MPs reject the timetable. The government does not abandon its Brexit bill.
24 October: From deep in his ditch, the late Boris Johnson announces that his "preferred option" would be a delay until "15 or 30 November".
More top stories in the latest issue:
DIVORCE PAPERS
The Barclay brothers' decision to sell off the Daily and Sunday Telegraphs comes amid what could be a very expensive divorce for Sir Frederick.
CHINESE WALLS
The Telegraph's coverage of Chinese censorship over Hong Kong protests does not reach its sponsored China Watch supplement.
SKETCHY RELATIONSHIP
Ousted Times parliamentary sketch write Patrick Kidd admits to enjoying bad reviews of his successor.
HYPOCRISY IN THE DESERT
Surprise from MailOnline that David Cameron would attend Saudi Arabia's "Davos in the Desert" event. Yet DMGT is holding eight major glossy events in Saudi.
THE MARTYRDOM OF ST PETER
Peter Oborne burns his boats with the Daily Mail, savaging fellow hacks for peddling fake news as he gives up his weekly column.
ROYALS AND RULERS
Harry and Meghan claim to be in favour of responsible media, but some of the presidents they met on their Africa tour are not big fans of press freedom.