COVERS LIBRARY
Viewing: Slobodan Milosevic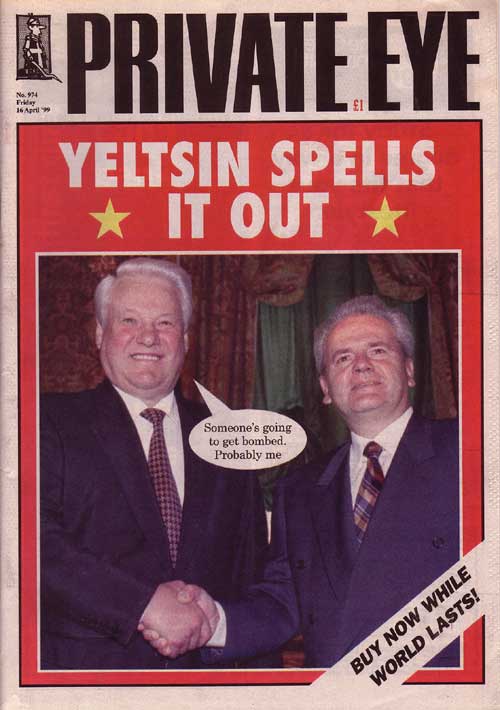 Slobodan Milosevic
April 1999
Issue 974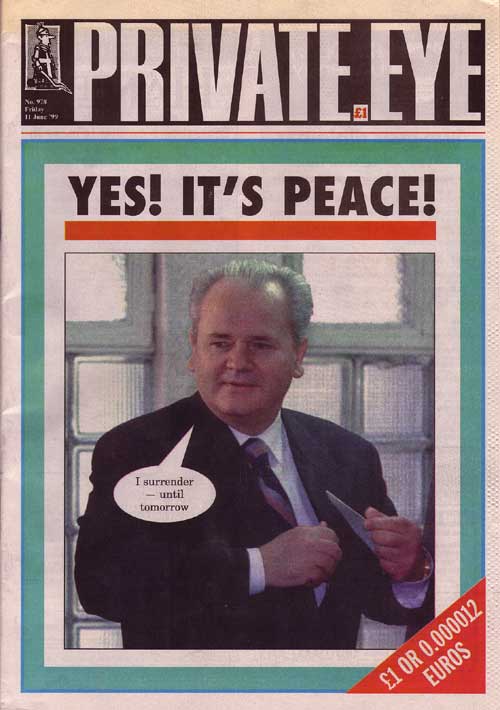 Slobodan Milosevic
June 1999
Issue 978
This Private Eye covers library has been transferred over from the website Ugandan Discussions. All covers and material are the copyright of Private Eye. Please email repro@private-eye.co.uk in advance for reproduction permission and details of our charges.
MORE FROM PRIVATE EYE
ONLY IN THE MAGAZINE
In This Issue
Brexit Will Be Car Crash, Says Brexiteer Who Was Driving Car… Press TV Wins Exclusive Rights to Show Labour Party Conference… Church of England Revealed to Be Major Investor in Hell… Revealed: The Two Letters Boris Wrote to His Wife… Obesity Crisis Rocks Nurseryland… Top Public School in 'Initiation Rite' Scandal… Second Lady Karen Pence's Diary, as told to Craig Brown
Same old story
The Times's editor recycles a discredited Michael Foot "scoop"
Hilton checks out
Crowdpac's moral muddle over Steve Hilton
Ash flow problem
Northern Ireland's "Cash for Ash" inquiry is heating up
WHY SUBSCRIBE?