Smoke screening
Tainted blood scandal , Issue 1574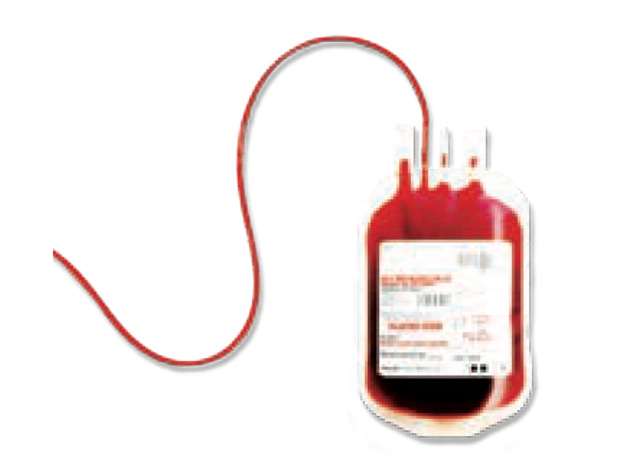 THERE were lengthy and fatal delays in introducing screening tests for both HIV and hepatitis C, despite the known infection risks from contaminated blood products, the inquiry into the infected blood scandal has been told.
Last week the inquiry, about to enter its fifth year, heard extraordinary evidence that the main reason for a year-long delay in introducing HIV screening, available from mid-1984, was because officials believed those they considered at high risk – at the time intravenous drug users and gay men – might donate blood simply in order to find out their infection status.
The evidence came from Dr Andrzej Rejman, a senior government medical officer from 1989-97, who was a key player in preparing the Department of Health's (DoH) defence to lawsuits brought by those sentenced to death or serious ill health from tainted blood products. More than 1,200 people with haemophilia were infected with HIV from a pooled blood product, factor 8, and around 4,700 with hepatitis C during what was the NHS's biggest health disaster of the 1970s and 80s. Around 3,000 have since died, others sentenced to chronic ill health and financial hardship.
Incredulity
Sir Brian Langstaff, who leads the inquiry, could barely conceal his incredulity, asking Dr Rejman to confirm what officials were really saying: that not only would so many symptomless people donate blood merely to find out their HIV status, but also that if they did do so, the screening test would not be effective enough to screen out more cases than it was letting through. Sir Brian has asked for a search for any evidence at the time to suggest the test was so imprecise that more contaminated blood would have got through than would have been screened out had it been promptly introduced.
The inquiry also heard of another delay before remedial action was taken: the then advisory committee on the virological safety of blood took more than a year before it finally approved screening for hep C in September 1991.
That same year, the government settled, without admission of liability, a £34m civil action brought by HIV victims. In 2001, Eye 1025 reported that in return for "sympathy payments" of between £20,000 and £60,000 they were obliged to sign a "waiver" saying they would not sue for hepatitis. What was well known at the time by officials and medics – but not by the HIV claimants themselves – was that when they signed away their rights, many were already infected with slow-burn hep C.
Sneaky tactics
While Dr Rejman wrote a memo in 1991 ahead of the settlement, suggestive of what became the waiver, he denied being the architect of the scheme, telling the inquiry it had been raised and discussed by lawyers and others long before his memo.
No doubt such sneaky tactics will also be put to eight former government ministers due to give evidence to the inquiry in the next couple of months. One to watch for next month is Sir John Major, who in 1987 as chief secretary to the Treasury advised the then prime minister, Margaret Thatcher, that it would be unwise to set a "general precedent" by compensating those infected by contaminated blood.
More top stories in the latest issue:
OFGEM OFF GUARD
A pricey consultants' report for regulator Ofgem on failing energy companies has reached the same dire conclusions the Eye came to back in 2015.
DOING MoD'S WORK
The GPT Special Project Management Ltd trial hears how the bribes at the heart of it were not just accepted by the UK government but "required" by it.
DE-RANGED!
Defence officials are being oddly aggressive responding to questions about the public being barred from land meant for both recreation and military training.
SWISS TROLL
A British trader who blew the whistle on a huge banking fraud faces extradition to Switzerland for "criminal libel" – for labelling a banker "a parasite".
DOCKING PAY
The government wants to prevent ships that have not been paying minimum wage docking at UK ports – but asking the ports to police this seems perverse.
FIRE FIGHT
After rebel members won the right to view records, the Fire Brigades Union says it has lost many senior officials' expenses claims and destroyed others.
WOLVES HOWL
Student recruitment to many courses at the University of Wolverhampton has halted and job losses are expected after bosses revealed a "significant deficit".