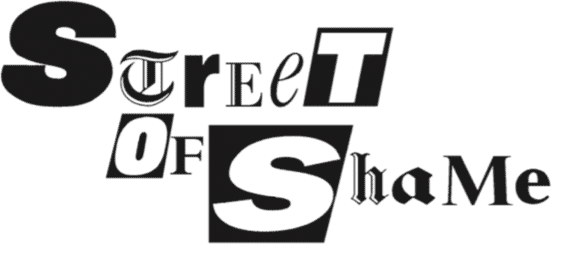 Playing in the Sun
Partygate , Issue 1563
HAVING determinedly ignored the story of the Downing Street Christmas party for a full week, the Sun was finally forced into action by the emergence of the video of Number 10 staff chortling over their naughtiness. At which point, rather like everyone who had been present in that fancy briefing room other than Allegra Stratton, the paper decided to behave shamelessly.
"DO AS I SAY – NOT AS I CHRISTMAS DO," blared the following morning's front page over a picture of Boris Johnson made up as the Grinch. "One rule for them: You can do as you please till you get found out." Which was exactly the attitude at the Sun's London Bridge HQ when it threw its own boozy office bash on that exact same night, Friday 18 December last year, while much of the rest of the country stuck to Tier 3 restrictions banning such celebrations.
Senior executives carted booze and food into the office at the end of the working day – exactly as in Downing Street. Just as in Downing Street, senior members of staff (such as managing editor Victoria Watson and head of content Steve Kennedy) were present and enthusiastically involved in the revelries. The party went on late into the night – exactly as in Downing Street. And, just as Johnson has now tasked cabinet secretary Simon Case with investigating the Number 10 bash, after the Eye first revealed back in January that the Sun party had taken place (Eye 1538), chief operating officer David Dinsmore was ordered to conduct an inquiry.
'Groping under the mistletoe'
Dinsmore's cynical conclusion was that so long as comment was limited to the pages of the Eye and gossip mailout Popbitch, no further disciplinary action was necessary. Did this stop the Sun coming out in belated but full-throated condemnation of the rival do in Downing Street? Not a bit.
That party had, an editorial on 9 December declared, "unleashed tidal waves of fury in his party and in the country… The biggest problem of all is that it's seen to be one rule for Whitehall and the PM, and another for everyone else. Gatherings in Number 10 while families were unable to see loved ones even on their deathbeds… to the public mind, it's madness."
Columnist Rod Liddle (who was not present at the Sun's bash) devoted most of his column the same day to the scandal: "It's the perfect case of that old cliché, one rule for them and one for us… We all know that as we sit there, masked up and alone, they'll be cramming Camembert down their fat gullets, getting rat-arsed with their mates and groping each other under the mistletoe."
So keen were managers at the paper to avoid "Partygate" being linked back to them that a clickbait piece headlined "Who is Allegra Stratton's husband James Forsyth?" was swiftly hoicked from the Sun website, after someone remembered that Forsyth had once written a Sun column.
But with the story of the Number 10 bash rolling on amid public fury, how to handle ongoing coverage will be a thorny problem for the Sun's senior team – not least deputy editor-in-chief James Slack, who at the time the party was hosted in Downing Street's main press office was, er, the communications director there!
More top stories in the latest issue:
NOTHING TO SEE HERE…
Who gives a fig about last year's Christmas parties? Not Express hack Sarah O'Grady – wife of a former Tory MP, keen Brexiteer and Boris backer!
DOYLE'S FLAW
Amnesia at MailOnline as it takes a pop ex-newspaperman Jack Doyle, now No 10's chief party apologist, but fails to say at which paper he toiled for years.
CLASS DISMISSED
A big print story on abuse in private schools is dropped as the Sunday Times publishes a money-spinning supplement on the UK's Best Private Schools.
HOME TRUTHS Pt 1
Telegraph hacks are left scratching their heads by management's response to government advice that people should work from home if they can.
HOME TRUTHS Pt 2
Mail pundits Ross Clark and Richard Littlejohn, who've filed copy from home for three decades, rail against the "slackers" delighted to be told to WFH again.
FOGG-Y OUTLOOK
Since the change of editor, Daily Mail hacks no longer have to avoid stories that might show a "FOGG" (Friend of Geordie Greig) in an unflattering light.
ROUGH JUSTICE
Lord Rothermere enlists a crack team of golfers to help him win this year's Northcliffe Golf Society's "Christmas Scramble" as the losers get stuffed.
CARTOON CHARACTERS Pt 1
Following regime change at the Daily Mail, staff suspect it can't be long before unfunny cartoonist Mac, aka Stan McMurtry, 85, returns in triumph.
CARTOON CHARACTERS Pt 2
"Bob", aka Bob Moran, the keen anti-vaxxer fired by the Telegraph as chief political cartoonist, strikes a typically sour note after failing to win an award.