Issue 1565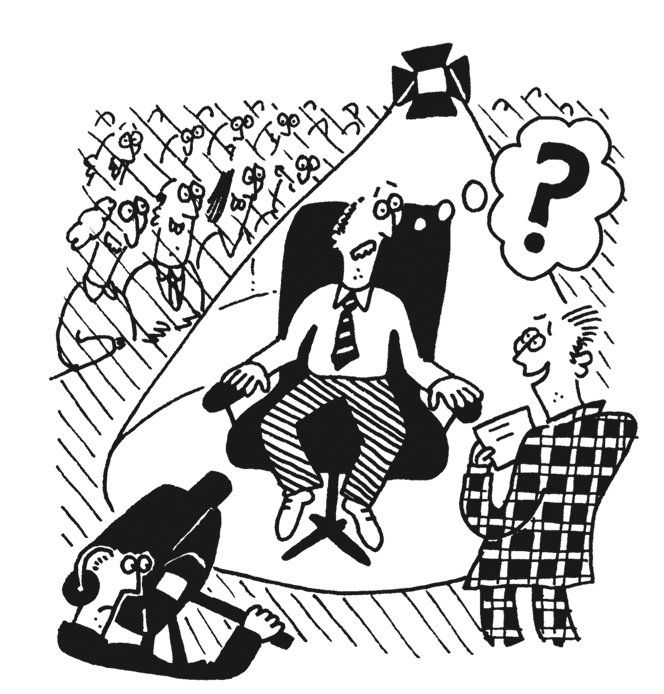 Christmas University Challenge, BBC2
Jeremy Paxman:
Name the composer of this piece. [Piano music plays]
Jackie Clune:
Bobby Crush.
Peter White:
Winifred Atwell.
Paxman:
No, it was Robert Schumann.
Celebrity Weakest Link, BBC1
Romesh Ranganathan:
'Friends, Romans, countrymen, lend me your...' what?
Gemma Cairney:
Heads.
Ranganathan: What is 7 times 7?
Dick (of Dick and Dom): 14.
Ranganathan: In 1966 which politician became the first female prime minister of India?
Jenni Falconer: Margaret Thatcher.
Ranganathan: How many beds in a twin hotel room?
Gemma Collins: One.
Ranganathan: Was there any part of you that thought 'twin' might have something to do with it?
Collins: I only stay in suites and penthouses.


Michael McIntyre's The Wheel, BBC1
McIntyre: The category is food. I am looking for any green fruit or vegetable.
Big Narstie: Orange.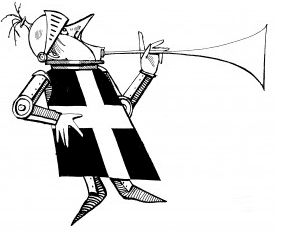 Please email your entries to dumb@private-eye.co.uk