Paying (for) the bill
Cladding Safety, Issue 1536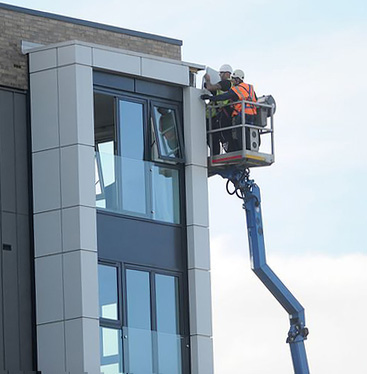 WHAT could explain the government's reverse ferret on its many promises to leaseholders – aka voters – that freeholders and developers rather than blameless residents should "do the right thing" and pay to remediate dangerous cladding on their homes?
Leaseholders didn't manufacture combustible materials, rate them as safe or select or install them; and they don't own the building (the freeholder does). Yet clauses 88 and 89 of the Building Safety Bill, now before parliament, allow leaseholders to be charged to remediate historical safety defects. MPs on the housing committee said in a scathing report last week that it would be "unacceptable" to make leaseholders "contribute a single penny" towards "remediating defects for which they were not responsible".
Eviction and bankruptcy
Leaseholders already pay huge service charges to cover waking watches and vastly increased insurance premiums. With bills in the tens of thousands each to remediate cladding, many also now face eviction and bankruptcy, unable to borrow to fund the works against a property that lenders say is worth zero. Curiously, data on the government's £1bn Building Safety Fund, to which leaseholders can apply for financial help and which is oversubscribed to the tune of 2,784 buildings, appears to suggest the majority of these properties fall into 56 English constituencies. Of these, 49 are held by Labour MPs and seven by Conservatives. Are leaseholders in Labour areas just not getting the government's attention?
There are other ways to grab attention, of course. Housebuilder Redrow has developed buildings requiring remedial work, including the Celestia building in Cardiff, which had "very poor or non-existent" compartmentation, "missing or defective" external fire cavity barriers and cladding and insulation issues. Steve Morgan, Redrow's founder and largest shareholder, donated £1m to the Conservative party last December and another £62,500 in May via his company Bridgemere.
Personally donated £628,000 to the party
European Land and Property (ELP) developed Paddington Walk in London in conjunction with the Reuben Brothers, using ACM (the kind of cladding used at Grenfell) and timber cladding. ELP donated £200,000 to the Conservatives in November 2019. Jamie Reuben, son of David Reuben, has personally donated £628,000 to the party since October 2019, as well as an additional £294,000 from 2017-20 via Investors in Private Capital (which engages in property development).
Delancey (DV4), a developer at the Olympic Village in Stratford that used ACM cladding, donated £100,000 to the Conservatives in January this year. Sarah Pidgley, wife of the late founder of Berkeley Homes Tony Pidgley (Berkeley reportedly faces remediating 20 buildings with ACM cladding) donated £35,000 this year.
Barratt Homes, whose Royal Artillery Quays development in Thamesmead has dangerous cladding (remediation bill to leaseholders: £13m), offered hospitality to MPs Stephen Crabb, Eddie Hughes and James Wild at Twickenham worth up to £800 per person. Among freeholders the government once implored to "do the right thing" is James Tuttiett, whose firm RMB 102 was "named and shamed" as one of the worst cladding freeholders. Ashcorn Estates, a company he controls, donated £8,500.
Not all is lost for leaseholders – yet. Lib Dem peer Baroness Pinnock secured an amendment to the Fire Safety Bill, also before the Lords, to prohibit "passing remediation costs on to leaseholders and tenants" except where the leaseholder owns the building. As both bills return to the Commons and the government weighs up its options, including removing that amendment, whose interests will it favour.
More top stories in the latest issue:
CAREERING ON
One of the men who presided over what a witness called a "culture" of deception over dangerous insulation on Grenfell Tower has been promoted.
FUNNEL GAMES
Boris Johnson's "green industrial revolution" wants zero-emission ships – but the UK has just voted for weak targets that mean higher shipping emissions.
CASH INJECTIONS
A drug company that promoted a "holy grail" treatment for various conditions is facing investigation over a "gigantic fraud" on patients and shareholders.
CREDIT CRUNCH
The government faces claims of unlawful discrimination against severely disabled people, who are £60 a month worse off under universal credit.
DEAN MARTYN'S RAT PACK
The latest in the travails of the dean of Christ Church Oxford and his battle with members of the college's governing body, who oppose his reformist agenda.
FATAL BLUNDERS
An inquest has heard that a man with mental illness who killed himself in prison had not been given his anti-psychotic medication in the days before his death.
LANGUAGE LESSON
Immigration and border staff have to muddle through potentially life-changing interviews with non-English speakers by relying on inappropriate interpreters.