Prime Minister's Questions
Live on Fakebook, Issue 1533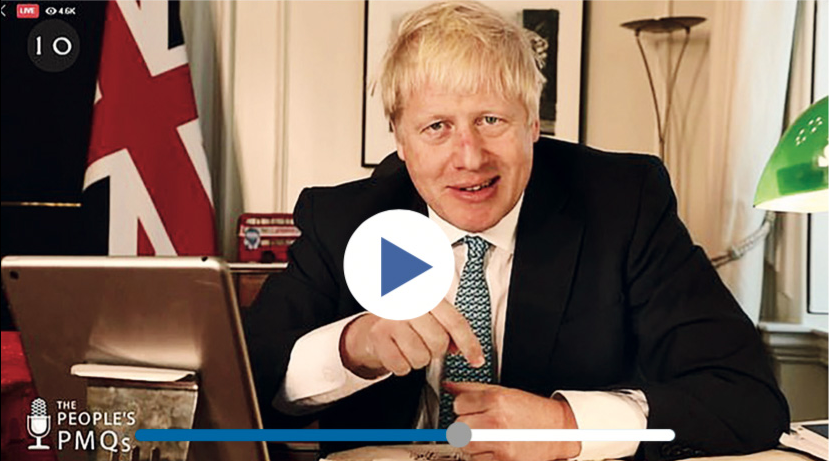 Greetings, folks!
And thanks to all of you who tuned in to the virtual digital bells and whistles online Tory Conference. OK, so that's no one.
Well you missed some great stuff from yours truly about building millions of windfarms in your gardens and turning Britain into Saudi Arabia and also the new Jerusalem. Arabs, Israelis, what could possibly go wrong?
The Bozster was on stonking form, as per, proving that the old Bojo mojo, unlike those pesky 16,000 track and trace contacts, has not been lost. Top joke.
Dominic Cummings: Shut up, fat boy, you're making things worse. Answer a question.