Carry on Laundering
Special Report, Issue 1531
FOR a decade, Private Eye has been exposing the deluxe laundry service that the United Kingdom has become in the 21st century. Its banks, property market and shell company bazaar, all barely regulated, have made Britain the go-to location for international criminals and kleptocrats with loot to clean.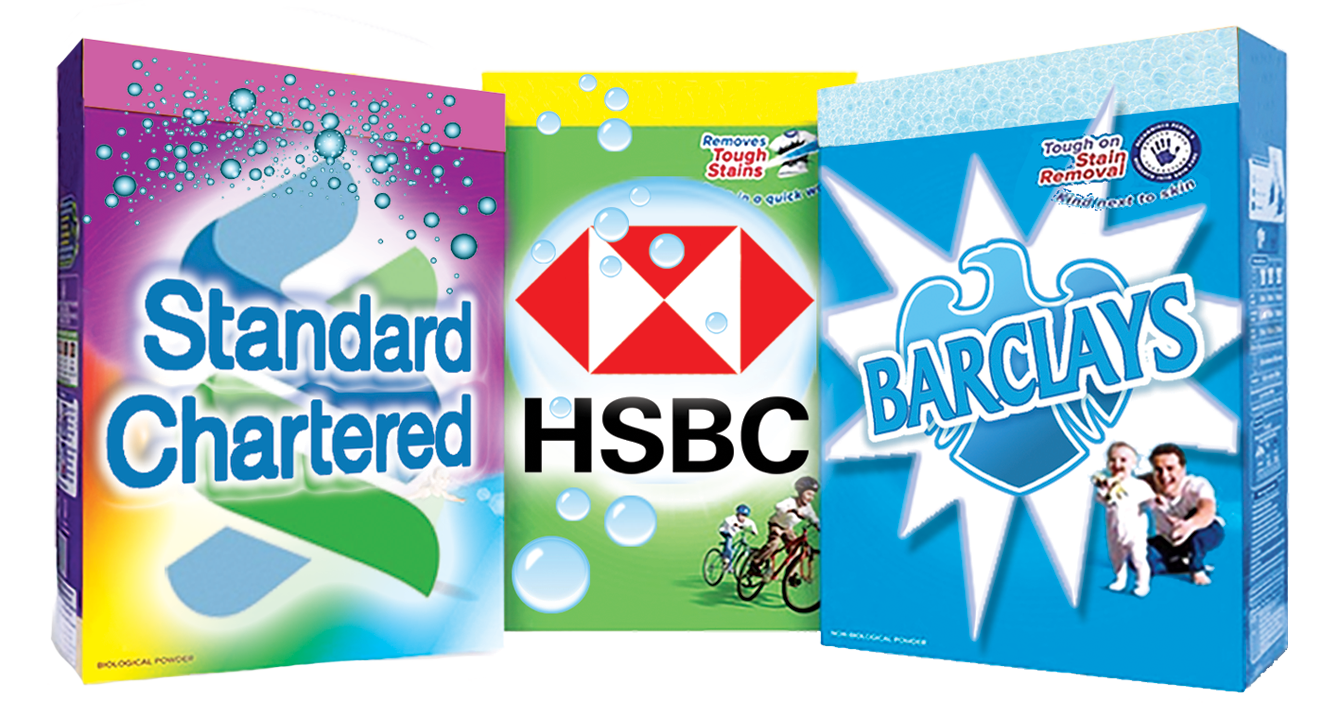 Now leaked reports of suspicious transactions made by some of the world's largest banks to the US Treasury's financial crime unit show that, despite all the warnings and calls for action, the great British washing machine remains on full spin. The price isn't just the stolen billions; it's nothing less than a corruption of the world political order.
A drop in the ocean
The 100,000 individual transactions contained in the 2,100 leaked "suspicious activity reports" submitted to the US Treasury's Financial Crimes Enforcement Network (FinCEN) up to 2017 – obtained by BuzzFeed News and shared by the Washington-based International Consortium of Investigative Journalists (ICIJ) – represent a drop in the ocean of suspect money lapping on to the shores of the world's economies. The United Nations estimates that money laundering runs to more than 2 percent of the world's gross domestic product, or a couple of trillion dollars every year.
But this understates the problem's true significance, which lies in the corruption of economies, governments and societies. As the narrow slice of this activity covered by the FinCEN Files shows, the launderette continues to sustain despotic regimes, organised crime and a worldwide tax-dodging industry. And the UK remains at its heart.
Full special report by Richard Brooks in the magazine, out now!
More top stories in the latest issue:
POWER VACUUM
While Nottingham and Bristol give up on their "socially responsible" energy companies, Warrington council is doubling down on its costly gamble.
PHONING IT IN
The DWP gave a wheelchair-bound woman who depends on her husband for care just £23.60 a week for mobility help after a telephone assessment by Atos.
CORNISH LASTIES?
The future of Cornwall's famous Camborne School of Mines is in doubt after its undergraduate course was put on hold by Exeter University.
KASH CONVERTERS
Questions are being asked about why dodgy accountant Nural Miah, the man behind the forced closure of Kingly Solicitors, wasn't rumbled sooner.
NEVER SAY NEVER
Staff have been retrained in key safety procedures at two hospitals after an NHS review found 'a lot of ego' among senior clinicians was putting patients at risk.
DIVINE RETRIBUTION
The evangelical Titus Trust's financial reserves are draining away even as it tries to distance itself from its notorious predecessor, the Iwerne Trust.
MARCHING ORDERS
More than 300 civilian families are being turfed out of homes rented to them by the Ministry of Defence in the latest messy chapter of its estate management.