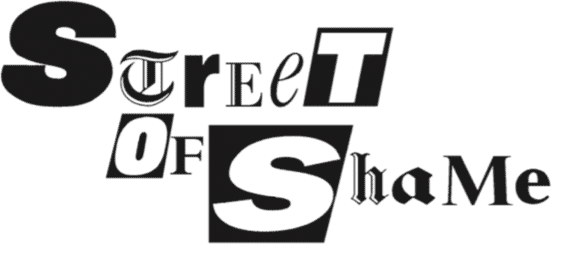 Mail Privilege
Lord Ashcroft, Issue 1575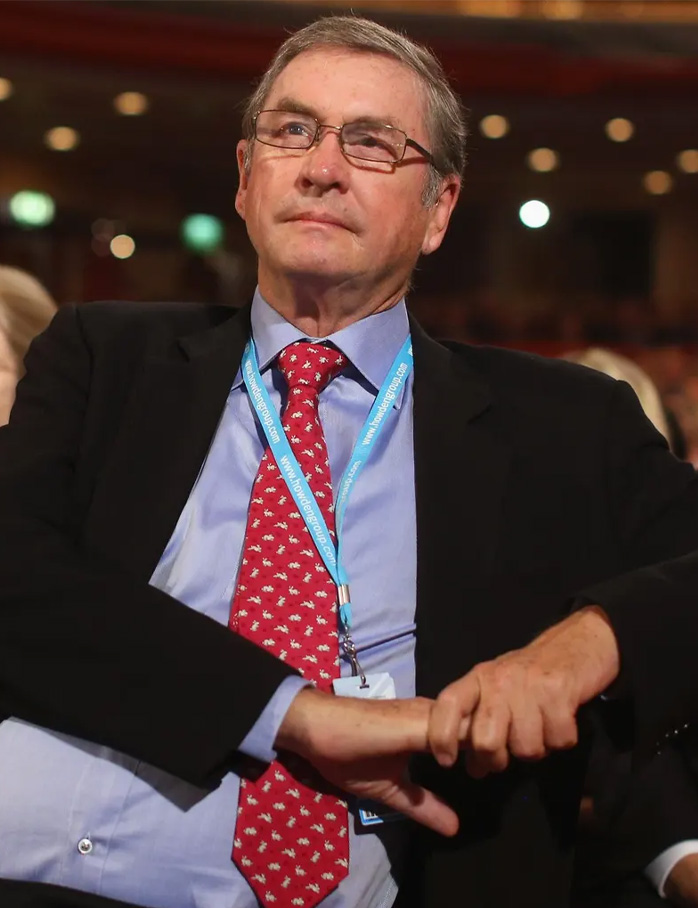 READERS of the Daily Mail and Mail on Sunday may have noticed a freelance contributor – billed as "an international businessman, philanthropist, author and pollster" – whose byline has appeared in recent years on dozens of comment pieces, features about favourite charities, investigations, political book serialisations and opinion-poll analyses.
The most notorious Daily Mail article by former Tory treasurer Lord Ashcroft (for it is he) was a 2015 book serialisation claiming that David Cameron once had sex with a pig's head. This porky pie appeared under the editorship of Paul Dacre, but after his replacement by Geordie Greig in 2018 the Ashcroft byline was mostly limited to the Mail on Sunday, edited by Dacre's protégé Ted Verity.
A 1,400-word why-oh-why
However, since Verity replaced Greig last November as editor of the daily (while remaining de facto editor of the MoS), Ashcroft has again been popping up in both titles, sometimes weekly. Over the weekend of 4/5 June, the two papers jointly ran more than 4,000 words on the Falklands War by the prolific peer, this time describing him as "military historian Lord Ashcroft". On 24 May he had a 1,400-word why-oh-why in the Daily Mail on "trophy hunting" in Africa. Earlier last month he gave MoS readers "Three reasons why Boris Johnson can survive the public's anger at Partygate".
Ashcroft's remarkable access to the papers is the subject of mutterings among Mail staff, who suspect some kind of "special relationship" between him and editor-in-chief Dacre. Ashcroft certainly has a special relationship with another member of the family – Dacre's son Alex, aged 34.
After studying at Oxford and the LSE, Alex Dacre got his first job as bag-carrier to the chief executive of Restore, an office relocation firm in which Ashcroft had a 44 percent stake. He then moved to Ashcroft's Impellam Group, a provider of specialist staff for healthcare and other industries. In 2015 Dacre Jnr proposed a new venture to Ashcroft, who agreed to back him. (With happy symmetry, a few months later Dacre Snr bought the serial rights to Ashcroft's pig-sticking book about Cameron.)
Thus was born Marlowe plc, an outsourcing firm for services such as workplace health and safety and employment law, which has expanded so rapidly through a hectic spree of acquisitions that Alex Dacre is now a director of 106 subsidiary companies. "If you need to comply with some government regulation or other, Marlowe has got an app for that," a glowing profile in the Times observed recently. These may be the regulations often derided by the Mail as "elf 'n' safety gone mad", but they are proving lucrative for the editor-in-chief's son and his noble sponsor. Ashcroft, as Marlowe's largest shareholder, is sitting on a £110m profit; young Dacre's stake is worth £50m.
A major donor to a fundraising campaign
As it happens, Ashcroft also has a "special relationship" with the Mail's owner. In 2014 Ashcroft was a major donor to a fundraising campaign to renovate the Imperial War Museum – a campaign chaired by Lord Rothermere, whose great-grandfather donated the land on which the museum was built after World War I. Ashcroft's and Rothermere's names appeared alongside each other in the press release announcing the project.
Alex Dacre told the Times earlier this year that his "passion for business and my work ethic both come from my father. I have yet to come across many businesspeople who understand their customer and what their customers care about as well as he does." What his dad's customers care about, to judge by what Paul Dacre and Ted Verity give them, is the gospel according to Lord Ashcroft. There has long been speculation that Ashcroft wanted to buy a Fleet Street title to give himself a platform as a political power-broker. But why bother when he already has one, thanks to his friends in high places at the Mail?
More top stories in the latest issue:
DOWNING TOOLS
While editor Ted Verity forces Daily Mail hacks into frenzied displays of Boris-worship, the friendship between his wife and Boris's missus is also blossoming.
DOWNING TOOLS
"Fake online news has fooled over half of us," warns the Daily Mail. The outlet whose knuckles have been rapped most by the press watchdog? Er, MailOnline.
EMPTY TALK
The minuscule viewing figures for Piers "Morgan" Moron et al on TalkTV mean no senior execs at News UK want to be linked to the decision to launch it.
PLUGS IN
The Times and Sunday Times are awash with gushing words about a new BBC TV series, which happens to have been written by a Sunday Times columnist.
EMIR DETAIL
The Guardian was upset that rich footballer Lionel Messi "felt the need to take Saudi money" – but it has no qualms about running ads for oppressive Qatar.
GRAYZONE LAYER
After journalist Paul Mason said someone had tried to hack his email, pro-Kremlin site the Grayzone used "anonymously leaked emails" to attack him.
CANNED SALMON
In the face of slick ad campaigns for farmed salmon, campaigners took out an ad of their own – but only two of the newspapers approached would run it.
TURK ETHIC
"Press freedom is under attack! It needs defenders," shrieks the Economist – yet it is happy to print the vitriol of king of suppression Recep Tayyip Erdo?an.
HOW TO SELL IT...
The Financial Times has renamed its glossy How to Spend It weekend magazine for rich readers, but the move to HTSI has not gone at all well.
MAIL PRIVILEGE
Former Tory treasurer Lord Ashcroft writes regularly for the Daily Mail and Mail on Sunday – and the mutual links have proved fruitful in business too.
THE MIRROR HACK'D
The latest stage of the legal action against Mirror Group Newspapers (as was) over its phone-hacking was far more complicated than it should have been.