Echo Chamber?
Channel 4, Issue 1575
"WHAT's really good and healthy about this debate about privatisation is the way in which it is causing people to discuss and think about and argue over what Channel 4 is for and whether we're doing what we're there for," the broadcaster's chief content officer Ian Katz declared at last summer's Edinburgh Television Festival. "We've always been about change."
So just how different have C4's commissions been in the six weeks since the government confirmed its intention to privatise the channel? Well, it has launched a new political interview show presented by Andrew Neill, plucked from obscurity after a mere quarter of a century presenting such shows on the BBC. The unknown Stephen Fry is to front a documentary about gay resistance fighters in the Second World War. Laurence Llewelyn-Bowen, who recently brought Changing Rooms over to C4 just 17 years after the BBC cancelled it, is getting a new décor series called Outrageous Homes. And Michel Roux Jr, who fronted Masterchef: The Professionals until he fell out with the BBC in 2014, will be judging a cookery competition called Five Star Chef.
A new dog training show
The Big Breakfast, originally on C4 between 1992 and 2002, is being revived for the summer. Naked Attraction gets a spin-off called Naked Education. There's a new dog training show, and one about selling antiques at auctions. Make Me Prime Minister, a political knock-off of The Apprentice with Alastair Campbell and Baroness Warsi, has been announced (as "funded by Channel 4's Contestable Pot, a ringfenced fund for new innovative, channel-defining formats", no less). ?
There will be a competition to find "the perfect celebrity couple", and Scared of the Dark, in which celebrities have to live without light for a week. And a new reality show called Tempting Fortune, in which people live in a wilderness without luxuries unless they can't bear it any more, which features ordinary members of the public and so is definitely nothing like I'm a Celebrity, Get Me Out of Here.
Gags about their own communities
In fact, of all the new commissions bigged up by the C4 press office, only one sounds like it fully meets the broadcaster's mission statement of "representing unheard voices, challenging with purpose and reinventing entertainment". Jokes Only a... Can Tell showcases Muslim, lesbian, disabled, Jewish and Nigerian comedians telling gags about their own communities. C4 is not risking airing it on TV, though: its five-minute episodes are only released on the broadcaster's Facebook and Instagram accounts.
More stories in the latest issue: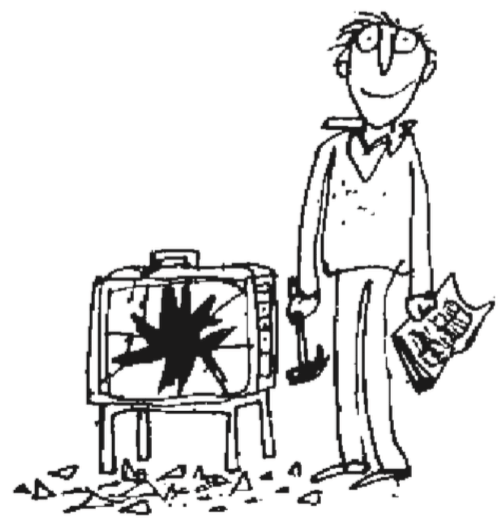 HORROR TORY
With the prime minister under pressure, Conservative MP Adam Holloway had stiff words for Newsnight viewers over the behaviour of... the BBC.
FLAGGING SHIP
We Are England, the BBC's "flagship" replacement to regional investigative series Inside Out, has been canned after just two series.
ECHO CHAMBER
Just how different have C4's commissions been in the six weeks since the government confirmed its intention to privatise the channel?
AD NAUSEAM
Fifa launched a "green card for the planet" campaign ahead of the World Cup in Qatar – where all events require energy-intensive air-conditioning.
ANTI-SOCIAL MEDIA
"Influencer marketing partner" Vocal Media is getting round TikTok rules by paying US influencers to back ideological positions instead of parties.
WORLD OF SPORT
The International Olympic Committee has decided not to expel two Russian members any time soon, with the backing of the IOC president.
GROUND STROKE
The All England Lawn Tennis Club is battling residents of Wimbledon Park over building a stadium and 38 grass courts on protected parkland.
PLUS:
Dumb Britain, Ad Nauseam, Anti-Social Media & more.