Putin's pipe dream
Keeping the lights on , Issue 1558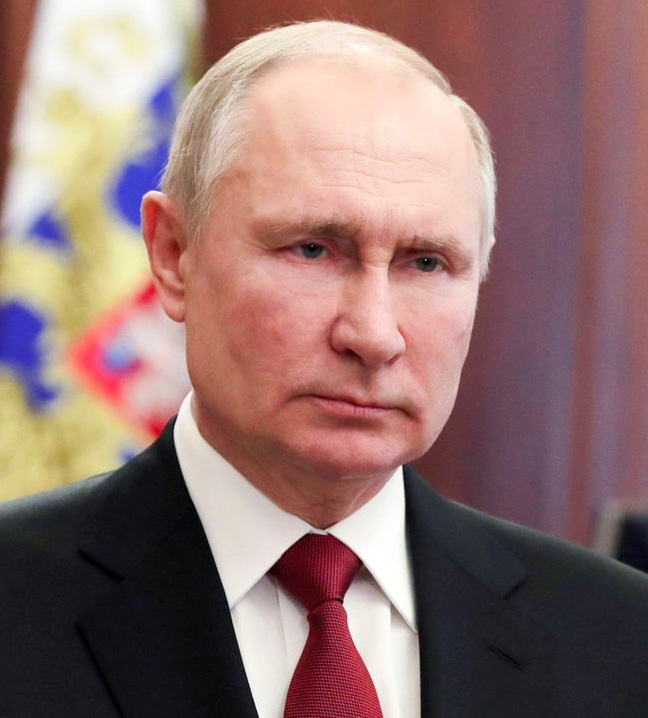 OLD Sparky writes: NOW that Vladimir Putin has made explicit his terms for supplying more gas – rapid European approval of his Nord Stream 2 pipeline and a return to the days of buyers committing to 25-year gas contracts with prices indexed to oil – it seems claims of "blackmail" are vindicated. But is it as clear as that?
Not quite. There's no promise as to how much gas might be forthcoming if Euro-regulators roll over on the controversial pipeline (designed to chop the traditional Ukraine route off at the knees by going straight to Germany via the Baltic). And it might not be as much as continental buyers think.
They have grown used to Russia starving its own consumers of gas whenever necessary to maintain hard-currency exports. But Putin has signalled to his own people that won't happen again, and after the last hard winter, his own gas storage inventories are almost as low as those in Europe. What can be sent west for a bit of a boost may not be enough to resolve Europe's serious shortage.
Putin, remember, is the man who publicly dreamed of $200 a barrel when the price of oil briefly touched $147 in 2008, only to be followed by a crash down to $30. He isn't going to engineer a rerun of that outcome for gas in 2021

Cap flap
BY THE end of this winter, most UK households will be nervously sheltering under the "energy price cap" instituted by Theresa May. That's because there are no fixed-price deals available that are cheaper than the current cap level, such is the spike in wholesale prices that suppliers face. It's impossible to say where things will be next April when a new cap comes into force – but a cold winter won't help.
Meantime, this puts all suppliers under colossal financial pressure. The smaller ones will simply go to the wall, as many already have: they didn't have the financial standing to enter the market for financial hedges against the wholesale price. The bigger and better-managed suppliers will have hedged with the cap in mind (they've seen the market ramping up since January), but who did they buy their hedges from?
Entering a hedge is like buying an insurance policy: you need to be sure the company selling it will be in a position to pay up when you need it. And with wholesale prices spiking wildly above the level of the cap, the sellers of those hedges – banks, other energy companies, commodity traders and speculators – will be seeing huge demands on their cash as the "insurance claims" pour in. Will some of the hedge-providers be the next casualties? If so, the whole financial chain starts to break, and even some of the bigger suppliers will be in trouble. Mrs May's cap begins to look more like a pressure cooker.

Ofgem self-harm
AS IF energy regulator Ofgem didn't have enough to do amid an energy crisis, CEO Jonathan Brearley has found £750,000 for uber-consultancy McKinsey to tell him how to turn the organisation upside down. "We are re-setting our purpose," he told panicking staff – which may surprise parliament, which probably imagines Ofgem's purpose is defined by statute.
Oddly enough McKinsey tells him that the ideal model for Ofgem is to be turned into… a consultancy! This is not the first time it has given such self-satisfied advice: it told Enron to operate via "consultancy-like relations" with its customers, and that ended in loot and pillage.
In a classic move Ofgem management (though not those at the top, needless to say) must submit "expressions of interest" in retaining their own jobs, then undergo psychometric tests on whether they represent adequate diversity to take Ofgem forward. Morale is teetering.
There is no hint of what failings in the organisation justify such self-imposed havoc – at a time when, if Ofgem can't continue to find replacements for customers whose suppliers have gone bust (12 this year and counting), it could spell all manner of trouble for householders. This column has long criticised Ofgem's policy of granting supply licences to ramshackle two-bit tiddlers; but that decision was made at the top in Ofgem and has nothing to do with its organisation, staff, working practices or lack of diversity.
Compared to unresponsive European energy regulators, Ofgem is widely seen as flexible and competent (policy aberrations aside). Will ministers thank Brearley for the period of self-harm he seems determined to impose on his well-regarded organisation at this critical moment?

Fright Bulb
ONE issue confronting Ofgem is what happens when a really big supplier goes under.
High on the list is Bulb Energy which, amid spectacular growth over the past three years, apparently lacks the deep pockets of rival upstarts Octopus and Ovo (Eye 1506). Published accounts show how exposed Bulb could be; but under Bulb's unusual business model it fixes prices for its customers for only a few weeks before passing on wholesale prices plus a mark-up. Customers are thus already exposed to the spiking cost of wholesale energy.
If Bulb has thereby limited its risk of being caught buying high and selling low, its strategy must surely put it at risk of a customer exodus. It's hard to survive a run on the bank when confidence evaporates, particularly on one that's over-extended.

Clean as mud
PRIME minister Boris Johnson has announced that "we will be reliant on our own clean power generation by 2035". Is this remotely feasible?
How Johnson accounts for our substantial electricity imports is unclear. More significantly, there isn't the slightest chance we can avoid gas; so once again it is being assumed the unicorn of "carbon capture and storage" will gallop to the rescue for those gas-fuelled emissions. Still, some serious candidates for new technologies might just help him defend his vision on generation.
What Johnson said next, however, was absolutely wrong. He claimed that "clean power" would free us from "all the vagaries in hydrocarbon prices and the risk that poses for people's pockets; [and] keep costs down". In fact, prices will be even more volatile, with yet more wind power fluctuating at short notice from maximum one day to near-zero for weeks. Periodically spiking electricity prices will still generally be set by the wholesale price of gas, as they are across Europe and have been since gas entered the power sector decades ago.

Bad timing
AS the energy crisis was becoming obvious to all, SNP activists voted at last month's party conference for first minister Nicola Sturgeon to renew her neglected 2017 promise to set up a Scottish government-owned energy supplier, "to secure the lowest prices for consumers".
Sturgeon, following Old Sparky's advice, abandoned this fatuity in 2019, thereby avoiding the expensive fates of Robin Hood Energy and Bristol Energy (Eyes passim). Will she be brow-beaten into acting against her better judgement? Now is the worst time imaginable to set up a new supply venture as it would entail buying – and trying to sell – at spiking energy prices. That's before anyone remembers how badly run such taxpayer-owned suppliers have been.

Frack to the future?
CRIES are going up that the UK should be more self-sufficient in energy. Notwithstanding a new electricity interconnector from Norway starting this month, it's true that reliance on imports can be uncomfortable.
The commodity in short supply right now is gas. This will be irreplaceable across most of Europe for decades whenever the wind doesn't blow. How long before someone mentions the nascent British fracking industry, which sits atop vast reserves of gas but is presently under a moratorium? Probably not until after November's COP26…
COLUMNISTS
Issue 1558

With Bio-Waste Spreader:
"Prime minister Boris Johnson claims the labour crisis facing many industries post-Brexit is simply a 'period of adjustment' while Great Britain (the UK excluding Northern Ireland) shifts to a high-wage, high-productivity economy. But horticulturalists suggest that current unprecedented labour shortages, if not quickly addressed, will bring about a dramatic reduction in UK fruit and veg self-sufficiency. Who is right? In the wake of Brexit, tens of thousands of EU seasonal horticultural workers have not returned to Great Britain this summer, so producers have struggled to harvest their crops…"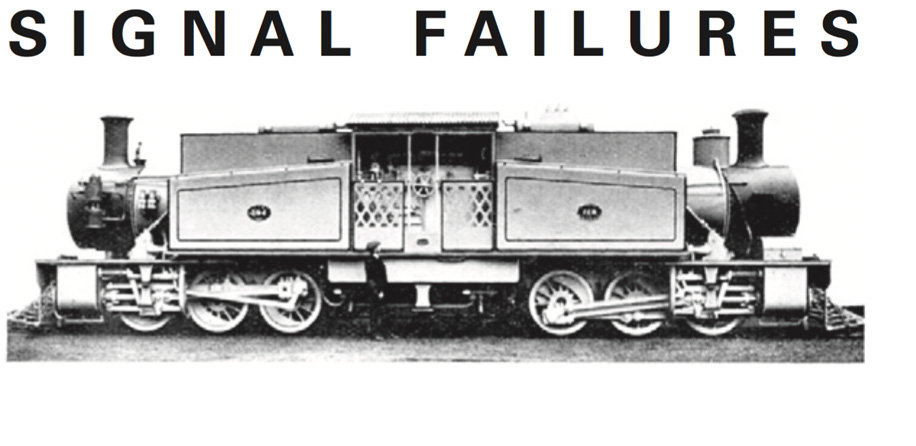 With Dr B Ching:
"Southeastern will be renationalised on 17 October because the private franchisee withheld £25m from taxpayers since October 2014 – but why was the government so slow to act? The Govia consortium, dominated by bus firm Go-Ahead, won the eight-year Southeastern contract by competitive tender in 2006. By 2014 the Department for Transport (DafT) was overwhelmed by the complexity of its own rail policies, so it handed Govia a four-year Southeastern 'direct award contract' (DAC)…"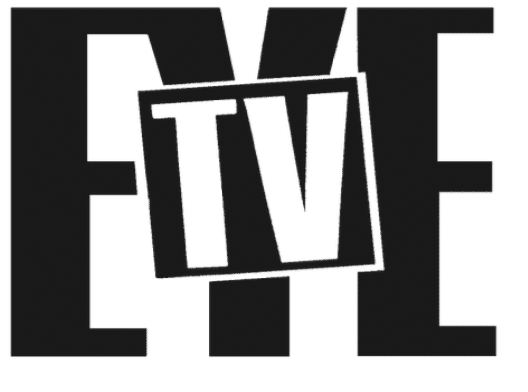 With Remote Controller:
"In the 2021 TV cafeteria, have whatever you want, so long as the ingredients include crime and reality. Two new recipes – takeaway and homemade – cannily include both hot food groups, though leave a strange mess on the plate.
Squid Game
was Number 1 last week in every Netflix territory and is reportedly the streamer's single most globally successful product ever. That may be due to the trigger-happy trigger warning: 'Contains sex, suicide, sexual imagery, sexual violence references, crude humour, violence, injury details.' What's not to like?…"

With Lunchtime O'Boulez:
"While Sir Keir Starmer's commitment to music education at the recent Labour party conference was welcomed by the industry, it also met with scepticism: every party leader seems to commit to music education, only to later ignore their promises and backtrack – as the Tories have just done, again. Prime minister Boris Johnson's last election manifesto featured a pledge to support arts teaching at secondary level with a ring-fenced £270m fund. Qualifying schools were to receive £25,000 each, with the grants beginning this autumn. Alas, the scheme was quietly put on hold…"

With Slicker:
"Dealmaker Amanda Staveley, who put together the £305m takeover of Newcastle United by Saudi Arabia's sovereign wealth fund, borrowed an unspecified sum from the Premier League club's seller, billionaire Mike Ashley, last year as part of an unusual loan deal. The loan was made to Staveley in April 2020 by Ashley's company St James Holdings, which owned the club, but the loan was secured by assigning the legal claims of PCP Capital Partners LLP and Jersey-registered PCP International Finance, which she controlled, against Barclays…"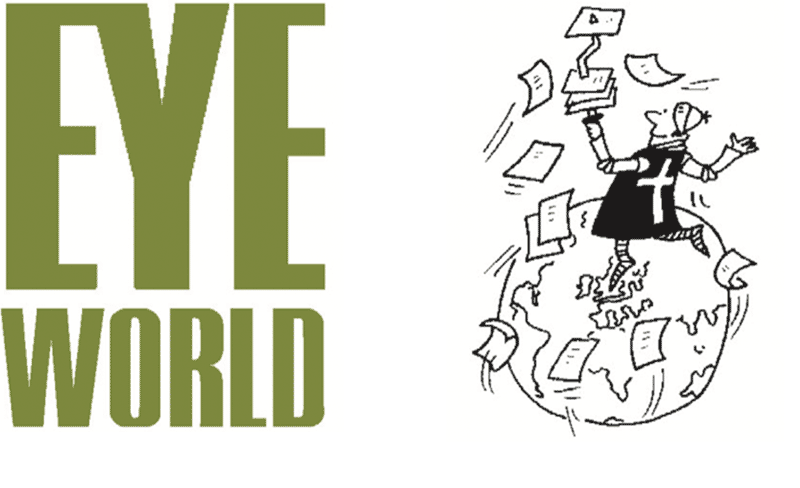 Letter from Berlin
From Our Own Correspondent:
"Elections should ideally be a choice to select the best candidate. But German voters last month were under no illusion. Their task was to decide who among the party leaders might be the least bad. The Greens started promisingly but suffered in the campaign thanks to their usual middle-class moral posturing and because Annalena Baerbock, their candidate for chancellor, was an unknown with the charisma of a broken toaster. If they'd hoped she would have the appeal of a more environmentally committed version of Angela Merkel, our outgoing Mutti, they were mistaken…"