Howard's sway
OneWeb satellites , Issue 1554
CABINET Office efforts to suppress information don't get much more cynical than those designed to frustrate efforts to find out about the dubious government decision to invest £400m in bankrupt satellite business OneWeb last year.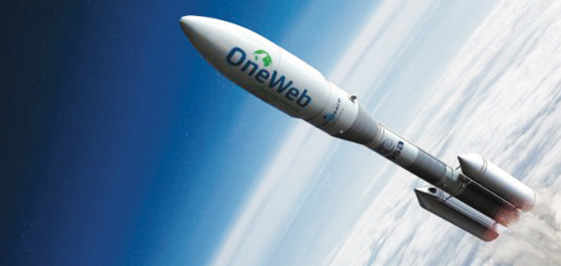 The Eye first asked several months ago for details of Boris Johnson's meetings and calls to set up what appeared to be a deal done on his and Dominic Cummings's whim. On no fewer than four occasions the Cabinet Office's coverer-up-in-chief, Nicholas Howard, told the Eye it would take an extra month to weigh up the public interest in disclosing information.
Only when forced to do so by the information commissioner did Howard provide the response he was obviously always going to: saying anything would harm the company's commercial interests.
Boris Johnson's fingerprints
Those interests, apparently, outweighed the importance of knowing more about a deal that civil servants had thought so questionable they required a formal "ministerial direction" to proceed with it. Even knowing who the prime minister met and when could not be divulged. But at least, by being forced to admit the information exists, the government reveals that a deal that would normally be dealt with by the business department has Boris Johnson's fingerprints all over it.
As Eye readers will know, the concerns over OneWeb's business are many, not least that its planned 648 satellites – which aim to provide remote broadband connectivity – are entering a very crowded low earth orbit. Elon Musk's SpaceX is putting 4,400 up there and Jeff Bezos plans more than 3,200. This, a new consultation from telecoms regulator Ofcom points out, risks "harmful radio interference to each other" – not to mention likely collisions, according to space experts.
Tangled web
Under international radio regulations, operators are supposed to agree among themselves how to operate without interference, but Ofcom admits that "in many cases these agreements are yet to be concluded".
The regulator says future licences to operate the "earth stations" required in the UK will require cooperation in the heavens. The idea is that interference will not get in the way of yet more competition, ie more companies entering the, er, space. Currently OneWeb, SpaceX and Canadian company Kepler Communications are licensed here, but others are eager to join the action.
As Eye 1552 set out, the government has ceded "commercial and operational leadership" to its partner in OneWeb, Bharti Global, the investment arm of Indian telecoms group Bharti that has proved more interested in extracting cash from its struggling investments. No wonder the Cabinet Office has decided that the less the public knows about this tangled web, the better.
More top stories in the latest issue:
EYE 'N' FILINGS
The firm selling £3.2bn worth of lateral flow tests to the UK has amended its filings at Companies House – but the economic beneficiaries are still hidden.
SILENCE IN CHURCH
Stung by revelations in the Eye and elsewhere, the C of E's Clergy Discipline Commission now wants all such cases to be "strictly private and confidential".
BUSINESS RATES
With bumper bonuses at HSBC, and record profits for PWC thanks to private equity's swoop on distressed firms, the pandemic is a money-spinner for some.
SHELEG OUT
So. Farewell then Ehud Sheleg. The gallery owner whose dubious business practices the Eye has long chronicled, is no longer Tory party treasurer.
FIRING LINES
Blushes are spared as gunman Jake Davison's Facebook likes for Ukip and a certain ex-party leader turned GB News face go unmentioned on the channel.
COSY CROZIER
Despite leading Royal Mail at the height of the Post Office IT scandal, Adam Crozier is tipped for another plum corporate position as chairman of BT.
PHARM SHOPPED
Pharmacists who had to stay open at the start of the pandemic, incurring Covid-related costs, are still struggling for a fair deal from government.
WORRIED SICK
Ministers resist calls to extend statutory sick pay to low-paid workers, even as they continue to be hit hard by pandemic and pingdemic alike.
BRUSSELS SPROUTS
Stung by accusations that rich nations have practised "vaccine apartheid", the EU's generosity has been more in word than deed.
SHOW STOPPER
Tough times for agricultural showground societies as many face a second year of cancellations and lost income as they are unable to let out their land.
PROFITS OF DOOM
New bank OakNorth, accredited to provide government-backed Covid loans to big business, has used the scheme to vastly enhance its own returns.
VINTAGE PORT DELAYS
The health department has paid £325m and counting for delays getting PPE containers from ports to NHS depots and back to the shippers for re-use.