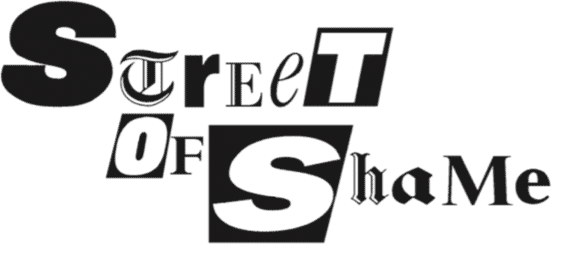 So. Farewell then John Kay
The Sun, Issue 1547
AFTER its veteran hack John Kay died at the age of 77 last week, the Sun cleared a double-page spread and a slot in its leader column to pay tribute to "Fleet Street's finest ever reporter", a "thoroughly nice person" who "was kind, generous and would move heaven and earth to help". But amid the torrent of praise, two women went entirely unmentioned.
The first was Harue Kay, his first wife, whom he killed in 1977 by drowning her in the bath. Kay then made repeated, but ineffective, attempts to kill himself. Charged with Harue's murder, he pleaded guilty to manslaughter on the grounds of diminished responsibility, with his lawyers (paid for by the Sun) arguing that he had suffered a breakdown due to the stress of his job as an industry reporter on the paper.
The then editor Larry Lamb submitted a letter to the judge saying that the Sun would be happy to have Kay back in his job, and both he and his successors were as good as their word: after a period of treatment in Friern Barnet psychiatric hospital, Kay returned to the Sun's staff and stayed for a further three decades, eventually being promoted to chief reporter.
Betrayal of contacts
The second missing woman was Bettina Jordan-Barber, a former civil servant at the Ministry of Defence. Although the Sun's tribute last weekend quoted Kay saying "I always tried to look after my contacts. Many of them became friends", it glossed over the fact that in 2011 his bosses rendered him powerless to do so when they volunteered the confidential details of dozens of their journalists' contacts to police and suggested they might like to investigate whether any illegal payments had been made to public officials.
The betrayal was a manoeuvre intended to deflect attention from Rebekah Brooks and the Murdoch family and their roles in the cover-up of phone hacking. It resulted in Kay (along with a number of other Sun journalists) being arrested the following year and suspended from his job, whereupon he made a further suicide attempt (Eye 1310).
Shafted by management
As the Sun did manage to record last week, Kay was cleared at trial in 2015, and promptly retired (having been prevented from working for what he described as "three years of absolute hell"). But his colleague Trevor Kavanagh's claim that "Every single count was thrown out of court. All were declared innocent" is simply untrue: Jordan-Barber, who had been supplying Kay with scoops in return for £100,000 in payments approved by senior figures on the paper including Brooks, received a 12-month jail sentence, one of more than 30 non-journalists who ended up with criminal convictions.
Kay told the court he had promised Jordan-Barber she would "have total protection and her name would never be disclosed by us… It is the number one rule of journalism to protect your sources" – but both of them ended up being shafted by management at the paper that is now taking selective reporting to a whole new level.
More top stories in the latest issue:
HYSTERICAL RECORD…
The Mail's Dominic Sandbrook now elevates the PM to the pantheon of greats – quite an accolade after dubbing him a risible clown and moral degenerate.
MAIL RIVALRY
Fear and loathing reign supreme at the Daily Mail and Mail on Sunday, now edited by Paul Dacre's rival Geordie Greig and protégé Ted Verity respectively.
COCK & BULL
From John Barrowman to Chris Evans, the Sun on Sunday can't decide whether to tut or titter about celebs who expose their penises while they're at work.
SPLIT LOYALTIES
Bill and Melinda Gates' divorce prompts the Telegraph to look at super-rich splits – but not that of its "reprehensible" proprietor, Frederick Barclay. Fancy!
MERGE & PURGE
Freed from a legal undertaking that the daily and Sunday Times should remain editorially separate, the two titles are now merging and purging with abandon.
ROYAL PRETENDER
The Mail, Express and Star fall for fake toff royal expert Thomas Mace-Archer-Mills – aka Tommy Muscatello, an estate agent from upstate New York.
SELECTIVE MEMORIES
From the first Lord Rothermere's support for the Blackshirts, to Paul Dacre's backing of Brexit, the Mail's 125th birthday celebrations are oddly incomplete.