Matt Hancock's false friends
Innova tests , Issue 1545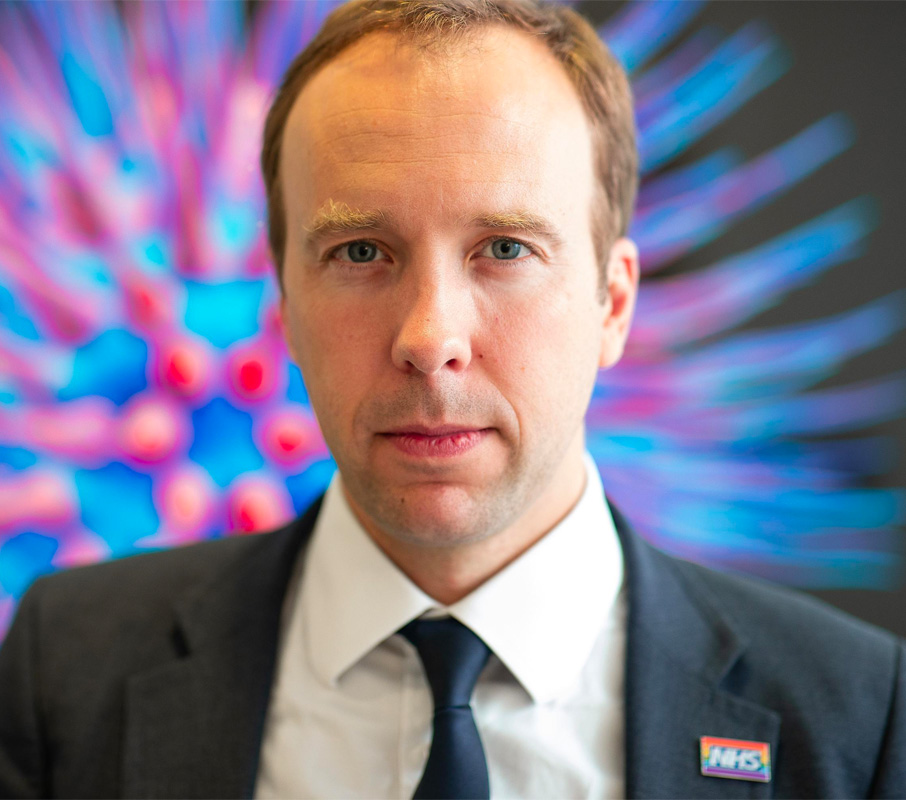 A BUMPER £1.2bn contract announced for lateral flow test supplier Innova Medical Group last week takes the pandemic's biggest financial winner's haul to £2.8bn so far, just as it looks like this might not be the best use of Covid funds.
Not surprisingly, health secretary Matt Hancock is keen to big up the tests' effectiveness, last month unveiling new analysis from Public Health England in a press release headed: "New analysis of lateral flow tests shows specificity of at least 99.9 percent", meaning that almost all positive tests would represent actual infections, with negligible false positives. He claimed the "data further confirms what we know – these rapid tests are extremely accurate and are helping dramatically curb Covid cases".
Only in the accompanying research report detail could a less accurate side of the coin be seen: a "sensitivity" of just 50.1 percent. In other words, just half of infections were picked up. For every person getting a positive result, another person who is infected is told they don't have the disease.
Meaningful risk
This is broadly in line with a recent Cochrane review, but some academics, such as biostatistics professor Jon Deeks at Birmingham University, say the ratio is even worse. Even at low infection rates, with around 5.5m tests having been taken already, this poses a meaningful risk and at best a waste of money. It's also a worse rate than claimed for the tests when the big contracts were agreed. Innova still cites 97 percent sensitivity, which is based on an older study and applies only in cases of very high viral load, while in November health minister Lord Bethell put the figure at "more than 70 percent".
It's not just Innova's medical facts that look questionable. While corporate filings in the US list Hong Kong financier Charles Huang as chief executive of Las Vegas-registered Innova Medical Group Inc, the company website and other material make no mention of the man whose last claim to fame was involvement in a joint venture-that-never-was with MG Rover two decades ago (Eye 1536), declaring American Daniel Elliott to be the boss.
Innova tells the Eye it will update its filings. Why the California-based company is registered in Nevada isn't known, though the latter state is seen as a lighter touch when it comes to directors escaping liabilities. How reassuring for a company earning billions from taxpayers on the back of flaky statistics.
More top stories in the latest issue:
FISHY EXPEDITION
Chancellor Rishi Sunak and health secretary Matt Hancock both appear guilty of having breached the ministerial code in the Greensill lobbying affair.
FILTHY RICH
Though now the subject of a government inquiry, David Cameron has hitherto had establishment protection over his lobbying for failed lender Greensill.
FURLOUGH-DOWN
Some super-wealthy, eyebrow-raising names emerge as the taxman reveals who has received public cash under the Covid job retention scheme.
BROLLY FOLLY
More on the exotically-named new Philippines companies that – to the surprise of workers – are employing staff at G4S-run NHS testing sites in the UK.
CRONY VIRUS, PT 94
Concerns grow about cronyism in the National Tutoring Programme, which is meant to help pupils catch up on missed schooling as a result of the pandemic.
BAD BEHAVIOUR
Despite its record of questionable advice, the well-remunerated and privatised Behavioural Insights Team remains the government's go-to nudging unit.
PRIVATE LIVES
Boris Johnson appoints the CEO of Operose, the UK wing of the US health insurance giant Centene, as a health adviser.
VISOR MISERS
The private Covid-19 testing firm that's making "minimising PPE usage" a priority for its workers. What can possibly go wrong?