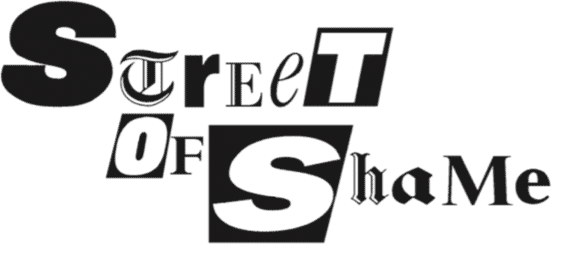 George's filthy-rich chatline
Street of Shame, Issue 1544
SINCE leaving parliament in 2017, George Osborne has held nine jobs beyond his editorship of the London Evening Standard. They have included part-time advisory roles at the BlackRock Investment Institute (Eyes passim) and the Italian holding company Exor, as well as, starting this April, a full-time partnership at boutique investment bank Robey Warshaw.
To this list can be added another lucrative sideline that has so far gone unreported, once more leveraging his status as an ex-chancellor to riches in the City. In his final months as editor-in-chief of the Standard, Osborne started offering advice over the phone to clients of Third Bridge Group, an investment research company.
In September 2020, for his first assignment, Osborne counselled an investment partner at London-based hedge fund TCI on "the outlook for the UK's personal taxation policy regime". He charged £5,000 for the 60-minute phone call, more than eight times what an adviser booked by Third Bridge typically earns and three times Osborne's hourly rate at BlackRock – though the word within Third Bridge is that he originally wanted a five-figure fee.
Osborne's brief was to explain "the scope and potential for amendments to CGT [capital gains tax], income tax and other wealth related taxes" and "the challenges, risks and executability of such decisions", at a time when Rishi Sunak was known to be considering fiscal changes to shore up the UK's Covid-hit finances. In case an hourly rate of £5,000 wasn't enough incentive, Third Bridge reassured Osborne ahead of the call that the TCI client was "a pleasant person to speak with" and someone who "frequently holds phone consultations with leading experts in the political and business sectors globally". Phew!
Beleaguered newsroom
Since then Osborne has done more call-centre work for Third Bridge at £5,000 per hour. His clients have included beancounters Ernst & Young, for which he consulted last October on the "UK apprenticeship provider market", and the hedge fund Pelham Capital, which shelled out this January for his insights on the "UK political space".
While busying himself with this side gig, Osborne's staff at the Evening Standard were waiting with trepidation to hear whether the pandemic would cost them their jobs. Dozens were eventually fired, even as their distracted editor-in-chief kept his position (Eye 1533). Though he wasn't much use to the beleaguered newsroom, Osborne must have at least checked his work inbox during that period: Third Bridge's initial offer of consultancy work came via his Evening Standard email address!
More top stories in the latest issue:
DISHY WASHING
While many of his pandemic support measures fell flat – or worse – chancellor Rishi Sunak has been busy schmoozing friendly newspaper editors.
PEER PRESSURE
The Sunday Times campaign against hereditary peers is a handy reminder how the Murdochs run News Corp – on entirely meritocratic, non-nepotistic lines.
PRIVACY ON PARADE
The public identification of the QC whose dog attacked Freddie the seal marks another triumph for reputation and privacy managers, Schillings.
DEJA WOO
Despite the Sunday Mirror's "world exclusive" tag, it's hard to keep count how often Jennifer Arcuri has spoken publicly about her affair with Boris Johnson.
LONG REACH
Though staff at the Mirror have been working from home, it hasn't stopped a male editorial executive and female hack having vigorous Ugandan discussions.
HACKWATCH: LIVING DULL
The Express seems to have a keen, not to say obsessive, interest in Sir Cliff Richard and what he was doing as recently as, er, 1947, 1962, 1963…