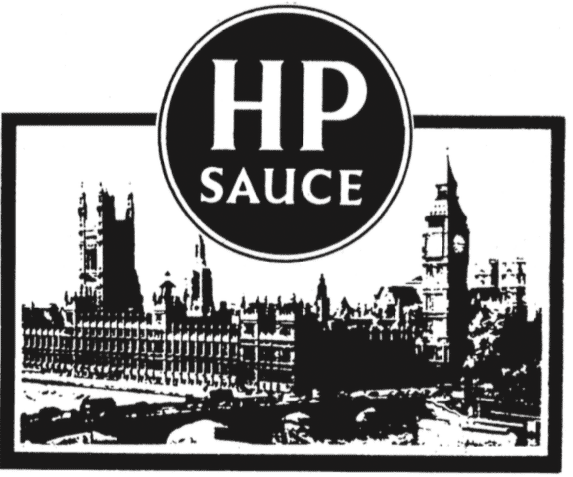 Mercer Most Foul
Armed Forces, Issue 1534
Defence minister Johnny Mercer becomes ever more aggressively gung-ho in pushing through his Overseas Operations (Service Personnel and Veterans) Bill, which is due to have its third reading in the Commons this week before going to the Lords.
This is the bill that would impose a statutory "presumption against prosecution" for torture and other grave crimes committed by British troops abroad if the events occurred more than five years ago – unless there are "exceptional circumstances". The presumption applies even in cases where the Ministry of Defence's own prosecutor believes charges are in the public interest and there is enough evidence to justify them.
Sounding the alarm
Ministers' initial tactic was to say that critics should "actually read" the bill – but the more people read it, the more worried many are. Those sounding the alarm now include ex-head of the armed forces Lord Guthrie as well as a former attorney-general, former defence secretary, outgoing senior military judge, former director of service prosecutions, the British Legion, UN Committee Against Torture, decorated Afghan veterans and plenty more.
Mercer said he wanted "dialogue" with the swelling regiment of critics and castigated those who failed to engage with him. But when Freedom from Torture asked for a meeting, he refused. His only engagement was to tweet at Freedom from Torture that its concerns were "garbage".
He was equally abrupt with his namesake Lt Col Nicholas Mercer, command legal adviser for the British Army in the 2003 Iraq War, who is now a vicar. When N Mercer posted a video arguing that the bill would decriminalise torture, J Mercer (who never rose beyond the rank of captain) dismissed his comments as "clickbait".
War crimes, crimes against humanity, genocide or torture
His temper wasn't improved last Thursday when parliament's joint committee on human rights published a scathing report on the bill. "We find it unacceptable," they wrote, "that Johnny Mercer MP, the responsible minister, would not confirm that he thought that members of the armed forces should be prosecuted in respect of war crimes, crimes against humanity, genocide or torture where the Service Prosecuting Authorities were satisfied that they had sufficient evidence to bring a prosecution and that there was a public interest in favour of bringing the prosecution."
They added: "It is difficult to understand why the MoD is legislating to limit the ability of its own prosecutors to bring prosecutions when so few prosecutions have been brought, and when there is no suggestion that prosecutions brought by the Service Prosecuting Authority have been vexatious. We asked the minister what he meant by vexatious prosecutions brought by the MoD against armed forces personnel in a series of questions, but he seemed not to understand the question."
Lone positive article
Perhaps Mercer doesn't understand his own bill? Desperately seeking supporters, two weeks ago he seized on a lone positive article in the Critic. "Perhaps worth reading this before going off on one about the Overseas Bill I'm bringing through Parliament at the moment," he tweeted. But alas! "Minister, have you even read this piece properly?" inquired Sonya Sceats, an expert on international human rights law who is also chief executive of Freedom from Torture. Although the article claimed that "war crimes under international law in the Nuremberg sense" will be exempt from the presumption against prosecution, she pointed out that in fact they won't – with the single exception of rape in conflict.
Why leave rape prosecutable while imposing a time limit for torture, war crimes, crimes against humanity, even genocide? Ministers have yet to produce a coherent explanation, but the answer seems to lie in the UK government's ownership of the Preventing Sexual Violence in Conflict Initiative, co-created in 2012 by Angelina Jolie and a star-struck William Hague. The government may not care what field marshals or torture victims think – but it can't afford to upset Angelina Jolie.
More top stories in the latest issue:
SECRET SQUIRREL
Narrow rules on declarations of interest mean little is revealed about chancellor Rishi Sunak's large personal fortune.
FANTASTIC MR COX
The former attorney general's booming legal sideline makes him the highest-earning MP.
WESTERN FRONT
Former cabinet secretary Mark Sedwill returns as chair of a government-backed, arms industry-funded defence summit.
TALKING CHOP
Six parliamentary committees, particularly those dealing with the EU and international development, look set to be cut.
EASY COME, EASY COE
As president of World Athletics and member of the International Olympic Committee. Lord Coe had frequent dealings with Belarusian dictator Lukashenko, but now has nothing to say.
HOUSING NEWS
Is government agency Homes England ignoring fraud in its Help to Buy scheme, under which taxpayers lend homebuyers 20 percent of the purchase price on new-build properties?