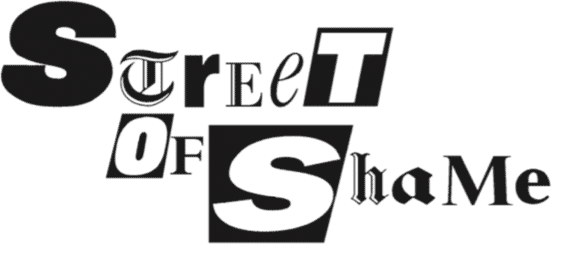 Ghislaine's closest Mail friends
Maxwell arrest , Issue 1526
THE Daily Mail went to town on Ghislaine Maxwell's arrest, with Amanda Platell recalling the Ghislaine she knew in the 1980s and Guy Adams listing friends who would now be "feeling the heat". But the newspaper missed a trick by not running an exclusive "The Ghislaine I knew" feature by its editor Geordie Greig, a party-going friend ever since their student days at Oxford in the 1980s.
Ghislaine and Geordie were often seen together when he was Tatler editor in the early 2000s, and there's a particularly embarrassing photo from 2003 – much shared among Mail staff. She was also one of Geordie's guests at the New York launch for his book on Lucian Freud in October 2013, not long before she dropped off the social scene.
'Unbridled hedonism'
Greig appears in the "little black book" of contacts she compiled for paedophile billionaire Jeffrey Epstein – as does Daily Mail features editor Andrew Yates, who was at Marlborough with Maxwell and appears in the book under his old school nickname of "Piggy" Yates. But he too has yet to write anything about her.
Greig's apparent embarrassment over his association with Maxwell gave Mail on Sunday editor Ted Verity yet another excuse to taunt his daily counterpart. On the Sunday after Ghislaine's arrest, the MoS gleefully returned for the third week running to a book of photographs by society snapper Dafydd Jones (see last Eye). A spread on "Ghislaine Maxwell before the fall" featured pictures of her over the decades, "from graceful Oxford ingenue to New York party queen".
When the MoS declared that the photos "reveal the life of unbridled hedonism that Jeffrey Epstein's 'madam' enjoyed for decades at society events", the unbridled elephant in the room was, of course, Greig, whom Jones had photographed at many of the same parties as Maxwell for almost 40 years.

Blind spot
"HOW did BBC fall for Ghislaine fantasist?" the Mail on Sunday asked last weekend after Laura Goldman told the Today programme her "friend" Ghislaine Maxwell would never betray Prince Andrew.
"Goldman has made something of a profession as a full-time Maxwell defender, receiving TV and newspaper coverage around the globe including in The Guardian and Telegraph," it revealed. "There is, however, just one problem: Ghislaine Maxwell has apparently never met her. 'She is a fraudster and a fantasist,' a source close to Maxwell said. 'Ghislaine doesn't know this woman'."
The paper revealed that Goldman was nothing but "a convicted stalker with a prison record", according to an unnamed source. "It is baffling that prestigious news outlets like the BBC would put her on air without even the most cursory checks."
Alas, there was no room to record Goldman's many appearances in, er, the Mail on Sunday itself, nor in the Daily Mail and MailOnline. A week earlier, the MoS had described her as "a New York stockbroker who has known Maxwell for several years", hoovering up her quotes from the Sunday Mirror. And in recent months it has quoted her as "a friend of Ghislaine Maxwell's", "a former friend", "family friend", a "confidante" and "one of Ghislaine Maxwell's friends".
If only MoS hacks had, er, read their own paper last month when it reported that she was "a former stockbroker turned freelance journalist who was once convicted of stalking a former lover"!
More top stories in the latest issue:
RADIO RUPERT
Desperate times at the Times, which goes into plugging overdrive to promote the arrival of Radio Rupert, aka Times Radio.
STARKEY & HUTCH
Historian David Starkey finds a welcome berth for his (slightly amended) views on slavery at the libertarian magazine, The Critic.
ME AND MY SPOONS
The pubs are open and bar room bore Tim Martin is back, slagging off the press in Wetherspoon News, Britain's most beer-sodden quarterly.
SO. FAREWELL THEN…
Rebekah Brooks' Covid-related bloodbath starts at the Sunday Times, which shows its science correspondent and chief reporter the door.
PR DISASTERS
World of Hype round-up, including self-styled PR consigliere Paul Blanchard; Powerscourt's Rory Godson; and the man hired by Prince Andrew.