Prime Minister's Questions
Live on Fakebook, Issue 1535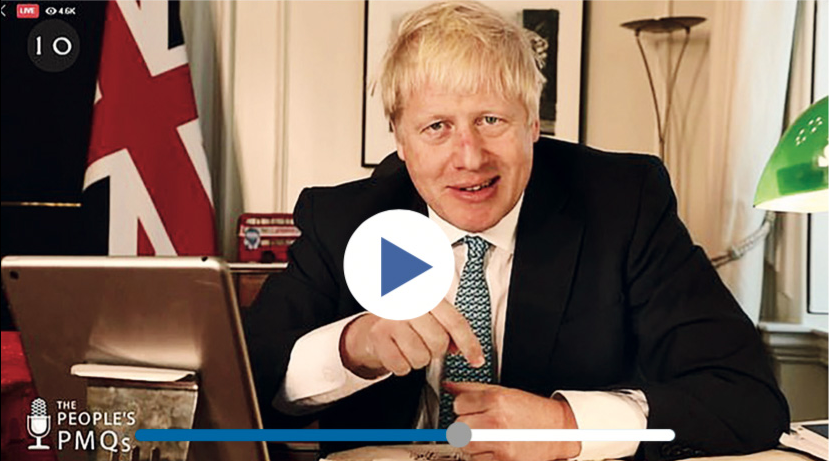 Greetings, folks! And for once this isn't a de-press briefing! No, it's good news from the boffins in Belgium! Proper good news, amazing news! We've found the miracle vaccine that's going to save lives. And even better, it's going to save political lives, ie mine. So rejoice, rejoice, Bozza saves the country! Christmas is back on! Life is back to normal…
Dominic Cummings: FUCKING HELL! What the fuck's going on?
Boris: What ho, Dom! I was just telling the good folks about the stupendous news.
Cummings: What, that you can't even appoint your own Chief of Staff?
Boris: Steady on, Dom. I know you wanted your chicken-suited friend Lee to get the job, but I'm afraid…
Cummings: You're the chicken, fat boy! You can't even stand up to Carrie!
Boris: Now hang on, you leave my mistress out of this.
Cummings: She's your fiancée, fuckwit. Can't you remember any detail of anything? I told you to appoint Lee.
Boris: Look, Dom, I'm not going to be pushed around by you.
Cummings: No, you're going to be pushed around by Carrie! Talk about hen-pecked!
Boris: Let's leave chummy Cain out of it. Lee has always been a strong advocate of Leaving and now he's had to Leave! And I've taken back control. And given it to Carrie and Allegra and Munira.