Pandemics in perspective
Coronavirus , Issue 1517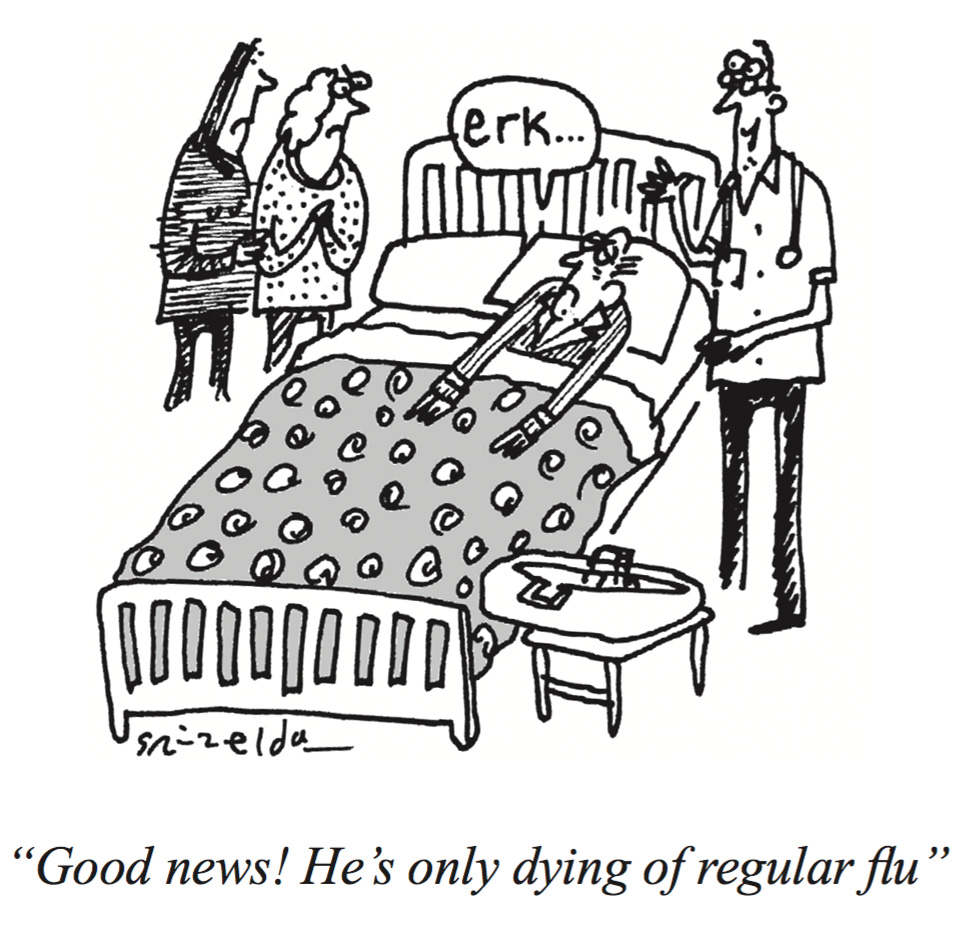 COULD fear of coronavirus cause more harm than coronavirus itself? Respiratory infections are a normal way to die, particularly when you're old. Prolonged intubation and intensive care is often futile, expensive and unkind; yet we tend to panic and "pull out all the stops" for exciting new infections like Covid-19 when it might be kinder not to treat.
Those with milder illness fuelled by media angst may rush to the NHS and spread viruses all over patients and staff when they should calmly self-isolate. Global panic paralyses the economy, risking recession and even more premature deaths from austerity.
Some years are worse than others for death. In the winter of 2017-18, more than 50,000 excess deaths occurred in England and Wales, largely unnoticed. Three hundred and seventy-nine more people over 65 died every day than expected, mainly due to a combination of austerity, low temperatures and boringly familiar respiratory infections, predominantly killing the elderly and those with hearts and lungs weakened by pre-existing disease (precisely those most at risk of dying from Covid-19).
A surge in cases
Pandemics come and go; but smoking, air pollution and poverty are ever present (especially in China), causing millions of premature deaths and making people easy targets for infection. If governments are serious about limiting pandemic deaths, they also need to get serious about public health. Ban tobacco, cut air pollutants and tackle poverty.
The risk of coronavirus in the UK is not the number of deaths per se (none so far), but that a surge in cases would overwhelm a health service with precious few intensive care beds, thousands of staff vacancies and no extra capacity. And the government's plan to recruit retired GPs, themselves at risk of coronavirus because of their age, has not gone down well.
As one angry GP posted on Facebook: "Dear Matt Hancock, You've got more chance of persuading retired doctors and nurses to give you a rim-job than you have of getting them to come and act as Covid-19 cannon-fodder (even if this is one way of sorting out the NHS pensions fuck-up). How about suspending all appraisal, revalidation, non-serious complaint procedures and the rest of the utterly pointless paperwork that takes up vast amounts of the time of the staff who are already dealing with the shit-storm?"
Merrily mutating
Rapidly transmissible viruses can't be stopped, but with luck and isolation they can be phased in. The mild to moderately unwell need to sweat it out at home, the elderly need to consider if – as for any serious illness – they would want hospital admission, resuscitation and intubation (intensive care bed permitting) or for a retired GP in a space suit to pop round with some morphine and the death certificate book.
Meanwhile, Covid-19 is merrily mutating and may end up as a seasonal offering, along with influenza. Vaccines will be developed in a year that will be partially effective. As with flu vaccines, many people won't bother having them. Smoking, poverty and pollution will continue. We're all going to die, some much sooner than others. Now wash your hands (again).
M.D.
COLUMNISTS
Issue 1517

With Bio-Waste Spreader:
"New environment secretary George Useless (aka Eustice) has outlined government plans to withdraw an initial £1.65bn a year in the basic payment scheme (BPS) subsidies currently paid to English farmers. Large farms will bear the brunt of this first phase of cuts, with a 25 percent reduction to take effect next year. But will they be able to cope?..."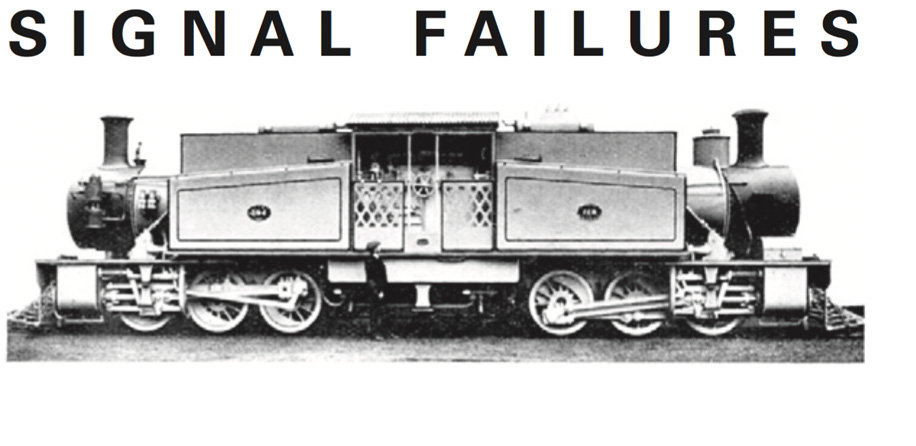 With Dr B Ching:
"The absurdity of outsourcing railway maintenance is underlined in a recent incident report revealing that Network Rail doesn't trust contractors to be in its offices alone – but happily puts those same supposedly untrustworthy individuals in charge of the safety of track workers and passengers on passing trains. Part of the London-Brighton mainline near Balham, south-west London, was closed on 20 April last year for maintenance when a hefty tamper machine (which packs ballast under railway tracks) erroneously moved from the closed area on to a line that wasn't closed. The 6.51pm Victoria to East Grinstead train would have smashed into it had the tamper made the move just 75 seconds earlier…"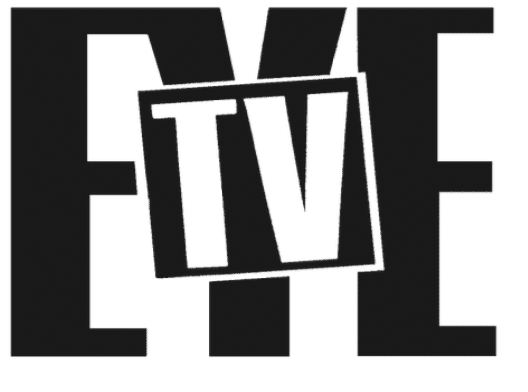 With Remote Controller:
"Whatever surnames the cops have, TV detective duos are written and cast as DCI Chalk and DS Cheese. Even so, there has rarely been as schematic a Camembert/white cliff contrast as in ITV's latest 9pm policier, McDonald & Dodds. DCI McDonald (Tala Gouveia) and DS Dodds (Jason Watkins) are respectively urban (south London) and rural (West Country), veggie and junk-foodie, young thruster and near retiree, sexy and asexual, coupled-up and single. Oh, and black and white. In TV drama's necessary drive for more diversity, the medium sometimes seems to be struggling with whether or not viewers are supposed to notice the race of BAME characters or not…
[reviews of McDonald & Dodds (ITV) and Flesh and Blood (ITV).]"

With Old Sparky:
"Emboldened by Boris Johnson's thumbs-up for HS2, and his mayoral reputation for approving every London construction proposal put to him, a new entrant in the nuclear stakes is pitching hard for public largesse: a consortium led by Rolls-Royce, which wants feather-bedding for its planned fleet of 'small modular reactors'. But its design isn't really an SMR at all. What's going on?..."

With Lunchtime O'Boulez:
"More on the sorry saga of Croydon's Fairfield Halls, which has now seen the sudden departure of its managing and artistic director Neil Chandler. Right up until his hasty exit, he was still bullishly trying to defend himself against charges of misjudgement and incompetence. As Eye readers will recall, the halls reopened last year after a refurbishment that was massively over-budget and late (five reopening dates were scheduled and then cancelled) left the building looking almost as shabby as before…"

With Slicker:
"BrewDog is one of Britain's biggest start-up success stories. From a derelict shed on an industrial park near Aberdeen in 2007, the Punk IPA craft beer brewer now has breweries in Scotland, Germany, the US and Australia and 70 bars throughout the UK and across Europe selling its branded craft beers and spirits… Founded in 2007 by James Watt and Martin Dickie, both now 37, with their savings plus a £20,000 bank loan, BrewDog has raised a record £70m-plus in the UK and $10m and US by online crowdfunding since 2010 via its Equity for Punks share and bond offers… BrewDog is a public company but is not listed on any stock exchange. Despite having more than 100,000 shareholders, it appears to be run more like a private company when it comes to transactions with companies owned by Watt, the largest shareholder…"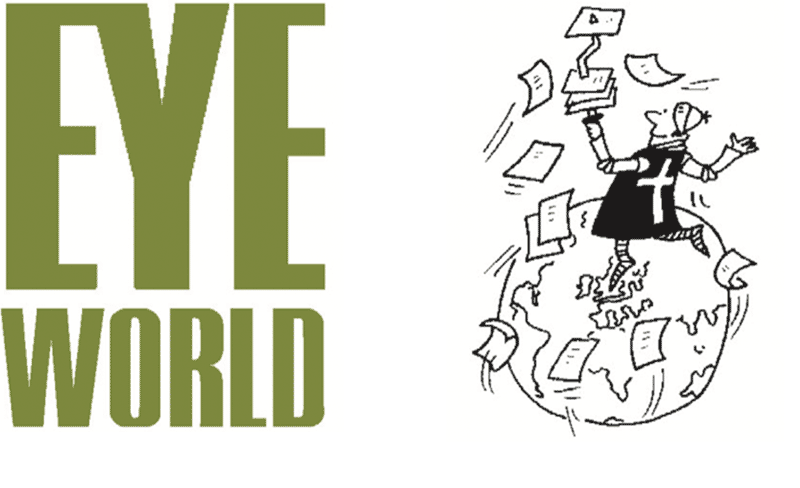 Letter from Colombo
From Our Own Correspondent:
"The Rajapaksas are back! Just four years after Mahinda was ousted from the Sri Lankan presidency by an opposition plan of Baldrickian cunning, he's once more in the hot seat, now as prime minister – with his younger brother Gotabaya as president. Gota polled 52 percent in November's elections, but his victory was as much his rivals' defeat: the previous faction-riddled and mediocre administration had promised yahapalanaya ("good governance") but failed abysmally to deliver…"