Base motives
RAF Croughton, Issue 1509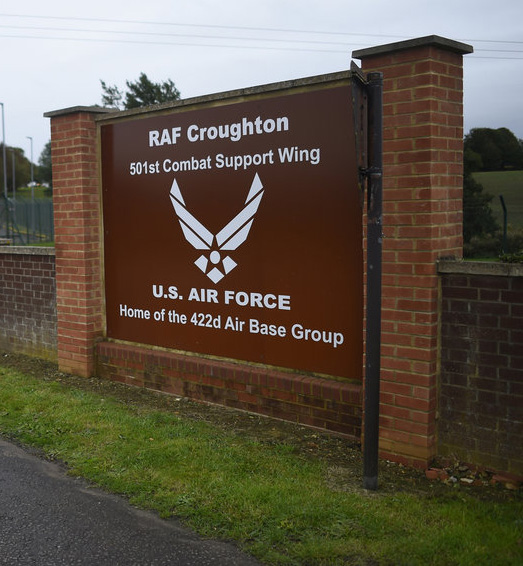 IT IS hardly surprising the US is reluctant to see Anne Sacoolas put on trial in a UK court over the death of 19-year-old Harry Dunn in a crash outside "RAF" Croughton, given what goes on inside the Northamptonshire base.
Sacoolas left the UK shortly after the August crash, initially claiming "diplomatic immunity" because her husband works at Croughton, described as housing an "annexe of the US embassy". But that is not quite the true picture. The base is a major CIA/Pentagon communications and signals intelligence centre. It is not staffed by diplomats; Sacoolas's husband is an intelligence officer. It has satellite and fibre-optic links to US bases around the world and to the UK's own signals intelligence-gathering and eavesdropping headquarters, GCHQ, in Cheltenham.
Air strikes by drones
From Croughton, with British connivance, more than 200 US personnel control and monitor US air strikes by drones based in Djibouti on the Red Sea, including attacks on targets in Yemen and Somalia. The base is also the hub of a CIA/American National Security Agency (NSA) surveillance network, intercepting communications throughout Europe, the Middle East and North Africa. It was from there, for example, that the Americans were found to have tapped into the mobile phones of prominent politicians, including German chancellor Angela Merkel.
The US also describes "RAF" Croughton (under the purely nominal command of a British officer) as the home of its 422nd Air Base Group. But that, too, is just another cover, designed to hide its CIA/NSA activities. However, under the 1952 Visiting Forces Act, which covers the US bases in Britain, military personnel come under the jurisdiction of the British police and Crown Prosecution Service (CPS) for any action outside their bases.
Seeking justice
After Donald Trump's botched attempt last month to broker a resolution, when Harry Dunn's family visited Washington seeking justice for their son, it seems the US has now dropped all pretence at "immunity". The fact that the UK police have now been to the US to interview Sacoolas and submitted a file to the CPS would suggest that they may also drop any argument that the 1952 act does not apply to civilian operatives.
Reports in both the UK and US suggest those representing Sacoolas might now be looking to negotiate some kind of plea deal – which might prevent scrutiny in court of what staff do at Croughton. It's clear that neither the US nor British intelligence agencies would welcome such attention. Not least because the US hopes to expand Croughton and set up a "joint intelligence analysis centre", a headquarters for all American intelligence communications in Europe and Africa.
More top stories in the latest issue:
STUMBLING BLOCKS
Many families are still coping with the day-to-day inadequacies of low-cost high-rise housing built in the past 30 years.
CHINA CRISIS
Students from Hong Kong find their rights to even mild protest impeded at UK universities.
CRISIS MISMANAGEMENT
Warnings about the state of mental health care in Birmingham after the tenth inquest in a year to identify over-stretched services as a feature in cases where people have taken their own lives.
TRUNK CALLS
Network Rail has postponed plans to cut down an 11-mile stretch of trees as a drastic solution to leaves on the track.
BREAKING COVER
Travel firm Thomas Cook was self-insured, so any former customers making claims for injuries are to be treated as unsecured creditors.
INSULT TO INJURIOUSNESS
Despite being roasted by the National Audit Office and MPs for its shoddy treatment of unpaid carers, the Department of Work and Pensionsis carrying on regardless.
DEVIL MAY C-AIRBNB
Thousands of short-term holiday lets may lack essential safety features such as smoke alarms and carbon monoxide detectors.