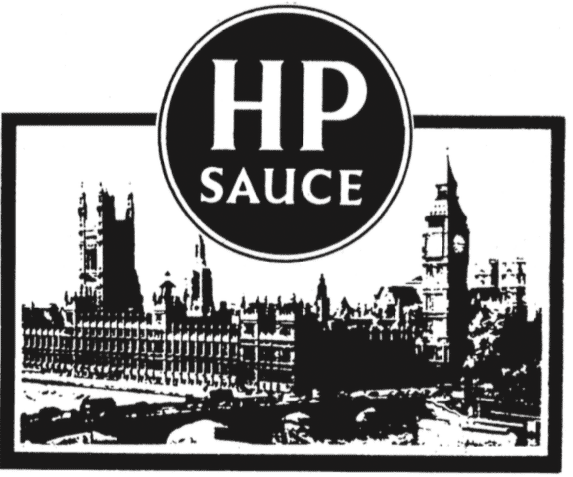 May's parting gifts
Resignation honours , Issue 1505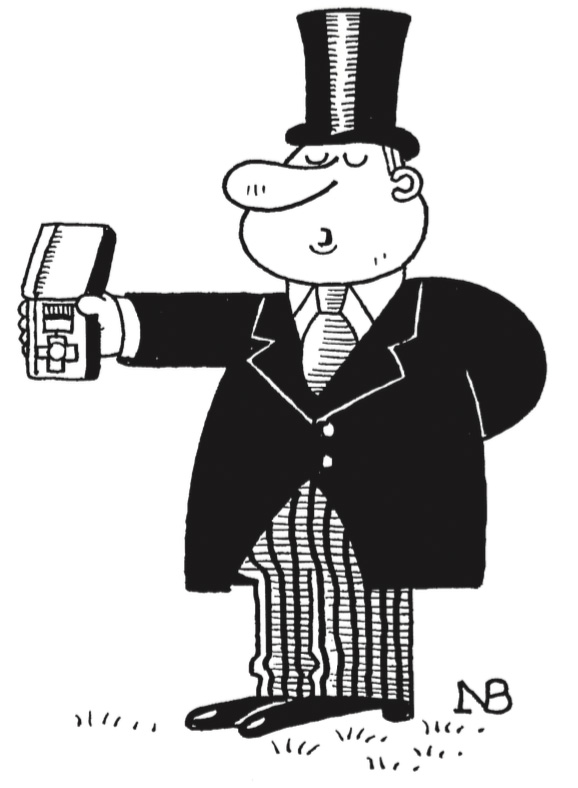 TRADITIONALLY prime ministers honour celebs and sports people to show their own human side and draw attention away from the dodgy tycoons and cronies also on the list. But tin-eared Theresa May found a new way: pick a sports star so odious no one can talk about anything else!
The outgoing PM's knighthood for cricketer Geoffrey Boycott, despite his conviction for domestic assault and "I don't give a toss" response to media questioning, was less a distracting sweetener then, more a sour lemon to distract from the other egregious gongs. May also made up for her supposedly principled decision not to announce dissolution honours at the end of the 2017 parliament with some gongs-for-favours and other awards that had a distinctly cash-for-honours whiff about them…

Halcyon daze
Just a week after the last Eye outlined the murky (tax-dodging, business-screwing, oligarch-schmoozing) record of recently promoted Tory party co-treasurer Ehud "Udi" Sheleg, the government announced his knighthood as May's parting gift to the nation.
Resignation honours carry little explanation for the higher gongs; so all we know about Udi's K is that it rewards "political and public service". But what public service? Even the support of Sheleg's Halcyon Gallery for the Duke of Edinburgh International Foundation (an opportunity to get wealthy clients close to royalty) is the work of his partner, Paul Green. And as for political service, there was no sign of political interest from Sheleg, never mind service, until he started writing fat cheques to the Tories in 2017, soon before being named co-treasurer. It was only in July that he acquired an official position on the party's board.
Udi's only other discernible contribution came in 2015, when he afforded the Russian ambassador the PR coup of speaking at the unveiling of a statue in Hyde Park, soon after sanctions had been imposed over the invasion of Crimea. Sheleg's real service, of course, is the three big ones he handed to the party at a time of dire need (£1m of it in the latest reported quarter). It's a generosity shown even though his Bond Street art gallery has mysteriously been given extra time to pay its tax bill (Eye 1496). Some public service, that.

Loan Ranger
Persistence is a virtue – just ask Rami Ranger, founder of marketing and distribution firm Sun Mark. Even before he was ennobled last week, peerage-chasing Ranger had already made House of Lords history: having applied to be a "People's Peer" in 2007 and 2010, he tried the new tack in 2013 of suing the House of Lords Appointments Commission because it didn't select him!
Ranger wanted sight of two letters the commission had received that opposed his original nominations (Eye 1409). But Mr Justice Knowles was unimpressed, pointing out that it was no particular cause for shame that "there are stronger candidates" than Ranger.
What will his maiden speech be like? Judging by his Twitter feed and self-aggrandising autobiography, From Nothing to Everything, we can expect platitudes on hard work, a list of the deficiencies of obscure Labour Party candidates, and endorsements for his ever-popular own-brand toilet cleaner. One topic may be less likely to recur: his generosity to the Conservative party.
Last week, he told India Today that May "gave me the peerage to make sure that I support the party". And indeed, over the past decade Sun Mark Ltd has splashed some £1.3m for the Tories. One can only hope Lord Ranger remains as generous now he has achieved his lifetime ambition!

Deal or no deal
As May thrice strove to get her doomed Brexit deal through parliament, Westminster was abuzz with rumours of gongs offered in exchange for support. Most MPs who related these stories assured colleagues they had nobly turned them down. Yet, oddly, some stalwart supporters of May's deal do seem to have found themselves in her resignation honours anyway.
John Mann, one of only three Labour MPs who loyally voted for May's deal three times, is now Lord Mann for his trouble. On the Conservative benches, this summer's short-lived chairman of the 1922 Committee, Charles Walker, had to represent backbenchers who were furious at May's deal; yet he had thrice voted for the same deal, and is now no doubt as surprised as everyone else to find himself a Knight Commander of the Bath.
Then, of course, there were the honours for those loyal arm-twisters who did so much to flog the dead horse of May's premiership: a KCB for her de facto deputy, David Lidington; a CBE for chief whip Julian Lewis; a Companion of Honour for the already-knighted Conservative Party chairman, Sir Patrick McLoughlin; a CBE for his successor chairman, Brandon Lewis; and a senior knighthood (Kindly Call Me God) for May's parliamentary private secretary, George Hollingbery. All loyally voted for May's deal every time. So are they all, all honourable men…

Housing benefits
In the weeks before May left Downing Street, the government was careful to avoid answering questions about whether any of her housing ministers had been questioned under caution by the Met Police in its inquiry into the fatal 2017 Grenfell Tower fire.
So we don't know if Inspector Knacker has chatted to Gavin Barwell, who was handed a peerage after a rocky couple of years as May's chief of staff. Before he lost his Croydon Central seat in the 2017 general election, Barwell had been the latest in a succession of housing ministers who ignored dozens of warnings about the dangers of combustible cladding on residential tower blocks.
Barwell's gong, like the CBE for fellow former housing minister Brandon Lewis (see above) came after another devastating fire destroyed a four-storey block of flats in south-west London this month – raising fresh questions about timber-framed buildings following a similar disaster at a care home in Crewe last month.
As housing ministers, Lewis and Barwell both failed to start the review of the building regulations on fire safety recommended in 2013 by the coroner for the Lakanal House fire, which killed six people, before the Grenfell fire in 2017, which killed 72. But no matter. Both men were rewarded with a very public pat on the back.

Family favourites
Companion of Honour Sir Patrick McLoughlin's gong (see above) managed to fly in the face of May's keynote vision for "a truly meritocratic Britain that puts the interests of ordinary, working class people first", as set out in a speech not long after she entered Downing Street. For she also gave his son James "Jimmy" McLoughlin an OBE.
Jimmy was given his near hereditary honour for being May's "special adviser for business relations" from 2016 to 2019. He had obtained a previous job as a lobbyist with Bell Pottinger a couple of years after graduating because, as the firm's press release said, he would add to its "knowledge and understanding of the Conservative-led coalition government". With a dad in cabinet as chief whip, that seems to have been a fair bet!
Happily, Jimmy was already working for May before sleazy Bell Pottinger collapsed in scandal in 2017. In a further demonstration of May's meritocratic world, McLoughlin senior also employs his wife – Jimmy's mum – as "executive secretary and office manager". No cronyism there!

Boycott stumped
"I'm clear in my mind, and I think most people in England are, that it's not true," the newly knighted Geoffrey Boycott told the Radio 4 Today programme's Martha Kearney after assuring her that he couldn't "give a toss, love" about those expressing concern at his 1998 conviction for domestic violence. "It's very difficult to prove your innocence in another country, in another language."
Also quite difficult to prove things in this country, as Boycott discovered at the high court in London in 2011 when he failed in an attempt to sue a firm of solicitors he claimed had negligently enabled another former partner to pass on her share in a £2.5m home he thought they owned jointly.
Noting that the cricketer described himself as "a blunt and straightforward man", Mr Justice Vos said his evidence was nevertheless "not always as impressive as it would have been if he had not tried to anticipate the reasons why counsel was asking questions. He gave three completely different answers to the same question."
Boycott's reaction to losing the case was to whinge that "us ordinary people are meant to get a fair deal from the law. How are ordinary people expected to understand when it's double-Dutch like this?" Ordinary no longer, Sir Geoffrey!
More top stories in the latest issue:
BORISMANIA?
Who is behind the thousands of positive and strikingly consistent messages from female fans appearing below posts on Boris Johnson's Facebook page?
COURT CIRCULAR
Having campaigned his way noisily up to Royal Deeside, Boris Johnson will have noticed a chill in the air when he arrived at Balmoral to stay with Brenda.
CALLED TO ORDURE
Why the battle to succeed divisive John Bercow as speaker of the Commons is sizing up to be a vicious affair.
MOMENTUM SHIFT
The snake pit of north London Labour politics is writhing as rival Corbynites vie to win the nomination to stand in Enfield North.
LGBT NEWS
Shrewsbury Tory Daniel Kawczynski is outspoken on gay rights in Britain but somewhat coy with his less enlightened chums in Saudi Arabia and Poland.
BRUSSELS SPROUTS
Divvying up the top jobs at the European Commission, new president-elect Ursula von der Leyen shows the EU executive is as tin-eared as ever.
ACE OF SPADS
The Taxpayers Alliance once railed at the cost of special advisers. But guess who's just provided a clutch of new spads to go on the government payroll!