Here endeth the lessons learnt
Church abuse , Issue 1503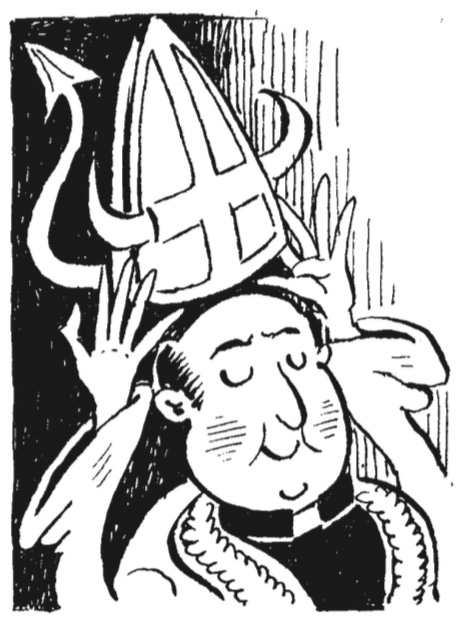 LIKE London buses and persons of the Godhead, Church of England abuse inquiries come along in threes.
So it was that at last month's meeting of the General Synod, the C of E's interim director of safeguarding Sir Roger Singleton was able to announce three so-called "Lessons Learned" reviews into how it handled disclosures of abuse by the Rev Trevor Devamanikkam, Bishop Victor Whitsey and John Smyth QC.
The reviews had in fact been previously announced, but all three were delayed by the church for almost two years. Although Whitsey died 30 years ago, Devamanikkam and Smyth both died in the past two years – so the first lesson the church has learned seems to be that it pays to put off the inquiry as long as possible, as there's a good chance the subjects will die and their victims will be so damaged or exhausted by the process they are unable or unwilling to testify.
Questionable independence
In the case of Devamanikkam, the review is to be conducted by ex-cop Chris Smart. His qualifications are impeccable, but his independence in this case is a little more questionable, since he already works for the church as chair of Southwark Diocese's "safeguarding reference group". In this role he answers to the Southwark Diocesan safeguarding adviser Kate Singleton, who happens to be the daughter of the aforementioned Sir Roger.
Ideally, for a review to be effective you would want the core participants to be alive, unrelated and willing to cooperate. Understandably Devamanikkam's victim Matthew Ineson has declined to take part in the process.
The church's review into abuse by Smyth is also starting to look like Hamlet without the prince. The Titus Trust, which now runs the Iwerne camps where Smyth groomed his victims, is refusing to take part because three of Smyth's 26 UK victims are threatening it with a claim for civil damages. In the past year the trust has spent more than £70,000 in legal fees defending the claim. Given that it received well over £1m in donations last year, putting it in the top 5 percent of UK charities by income, the trustees can probably afford it.
At least the Church of England remembered to invite the Titus Trust to take part. Among the others named in the review's terms of reference are the family of John Smyth, who could probably be regarded as primary victims of his abuse. Unfortunately the church neglected to tell them it was launching a review into their father's lifetime of abuse. They only learned about it from news reports on the anniversary of his death.
'The Devil'
More top stories in the latest issue:
PLUMMET JAM
The Lib Dems are focused on winning back Nick Clegg's old seat in Sheffield Hallam – but local party membership income has fallen off a cliff.
GUINEA FOUL
Awkward questions arise over the activities of foreign business associates of Sir Mick Davis, Tory party chief executive and a major donor.
TAKING BACK CONTROL
Troubled Northern Ireland-based Wrightbus, builder of the infamous 'Boris bus', urgently needs investment and has reportedly sparked interest in… China.
BANK TO NORMAL…
John Flint, tasked with detoxifying HSBC, has been elbowed out as chief exec after just 18 months by his more aggressive chairman, Mark Tucker.
SAUDI ARABIA WATCH
Saudi Arabia offers to release human rights activist and torture victim Loujain al-Hathloul from jail – but only if she denies publicly that she's been tortured.
COURT CIRCULAR
With royal reputations being trashed across the media, life carries on as normal at Balmoral, with newspapers being kept out of the breakfast room.
TERROR VISION
A letter raising concerns about a government review of its Prevent counter-terrorism strategy isn't helped by signatures from two extremist groups.
COURT EXPERTS
More on consultant psychologist Graham Rogers, no stranger to the artful CV, who has been advising solicitors how to spot 'court experts' with dodgy CVs.