Rotten Boroughs Awards 2021
Municipal mayhem, Issue 1564
FIND out if your council has scooped a highly coveted gong in Private Eye's annual local authority hall of infamy…

BROWN ENVELOPE AWARD
An undercover investigation by former Metropolitan Police assistant commissioner Tarique Ghaffur discovered that taxi drivers were forced to pay bribes of up to £35,000 if they wanted licences to operate at Gatwick Airport. Despite receiving a detailed dossier of evidence, neither Crawley borough council nor Sussex Police took any action against the council licensing officer involved.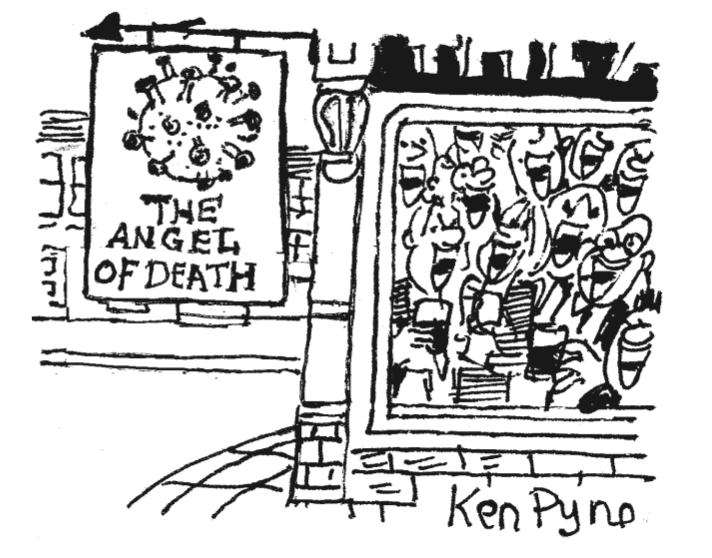 PARTY OF THE YEAR
Tory Fenland district council took no action against three of its Conservative members who attended a Covid regulations-defying lock-in party at The Angel pub in Wisbech, Cambridgeshire, on Christmas Eve 2020. Landlord Aigers Balsevics, who is a Tory Wisbech town councillor and was mayor at the time, was fined £1,000 and had to close the pub for a month, but councillors Samantha Hoy, Steve Tierney and David Topgood have faced no penalty for their participation in the piss-up.


PAY DAY OF THE YEAR
The former chief executive of Caerphilly council, Anthony O'Sullivan, who was sacked in 2019 after spending six years on £137,000-per-annum "gardening leave", trousered another £97,000 after the council decided to settle his unfair dismissal claim.


REVOLVING DOOR OF THE YEAR
Former Croydon chief executive Jo Negrini, who left with a £440,000 payoff weeks before the council went bust in 2020, resurfaced as a consultant at engineering giant Arup – a firm that had won lucrative contracts at Croydon during Negrini's tenure.


SERVICES TO THE ENVIRONMENT
Lambeth council came under fire after illegally fencing off 20 acres of Clapham Common for four weeks to enable a series of one-day music festivals. Such closures have become frequent in summer as the council tries to raise money – but protesters say depriving residents access to large areas for weeks at a time is unacceptable, as is the damage to the Common's grassland. Any income from such events is all but wiped out by the cost of restoration.


CURATORS OF THE YEAR
More than 1,500 works were found to be "missing" from Aberdeen city art gallery following the building's refurbishment, including items by Botticelli, John Singer Sargent, JMW Turner and John Bellany. A council spokesman blamed an "admin error" – but no one really knows if the works were stolen or not.


TOADY OF THE YEAR
Retiring Harrogate Advertiser editor Jean MacQuarrie was made an honorary freeman of the borough on the recommendation of Tory council leader Richard Cooper – at whose behest MacQuarrie had fired a reporter in 2018 who had annoyed Cooper by asking too many awkward questions.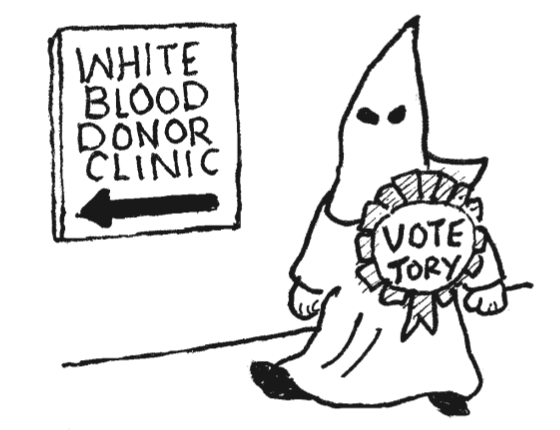 TORY BIGOT OF THE YEAR
Tim Wills, a Tory councillor in Worthing, West Sussex, resigned after being outed as a supporter of the far-right "Patriotic Alternative" white supremacist group. Anti-racist group Hope Not Hate published some of his messages posted on a Patriotic Alternative online forum, including "No more listening to the lies they spread, it's the day of reckoning for the blood we share!" and his explanation for becoming a Conservative councillor: "Trying to infiltrate and influence those in power is our initial best way forward… Tories are best of a rotten lot as still have a right-wing minority who are on side."


TWIT OF THE YEAR
Social media continued to provide traps aplenty for the tweet-before-you-think brigade. Labour Southwark cabinet member for housing Leo Pollak had to resign after being discovered running a secret "Yimby" (Yes In My Back Yard) account which trolled critics of major developments. Bristol's not-in-the-least paranoid Labour mayor Marvin Rees spent £3,000 of taxpayers' money a month employing someone to report on what people were saying about him on Twitter so he could block them if they posted anything negative. But the outright winner is former Camden Labour councillor Lazzaro Pietragnoli who, in the guise of a working-class mum, posted potty-mouthed abuse at his most bitter political opponents – left-wing fellow members of the Labour party!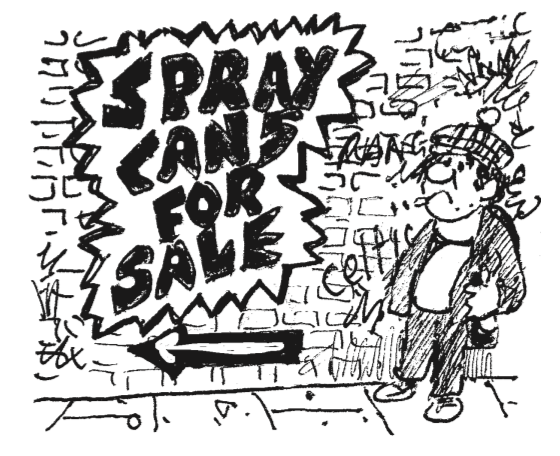 SERVICES TO VANDALISM
Glaswegians fed-up with the graffiti-covered walls in the centre were not pleased to learn that the city council's "arms length" property company had let a retail unit to Spray Ground, a shop selling spray cans, marker pens and gloves – everything the dedicated vandal needs. After which the problem got, unaccountably, even worse.


CREATIVE ACCOUNTANCY AWARD
Cambridgeshire county council, fearing embarrassment over a 2020-21 deficit of nearly £180m, made its balance sheet look much healthier by including £160m of government grants it is due to receive over the next four years in that year's "income".


PYRRHIC VICTORY OF THE YEAR
Blogger Jules Saunders, aka "the Sandwell Skidder", who successfully defended a "harassment" action brought against him by a senior council officer he had written critical articles about, ended up more than £22,000 out of pocket after a judge deducted that sum from the costs owed to him on the grounds that he hadn't needed to employ such an expensive barrister to get the case struck out. Meanwhile Sandwell council's director of public health, Lisa McNally, who brought and lost the case, had her £100,000-plus costs funded by the council – aka taxpayers.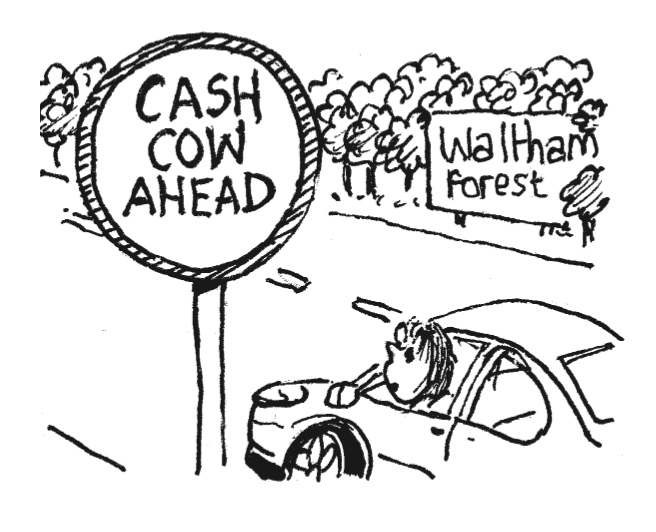 JUST THE TICKET AWARD
Waltham Forest council uncovered a gold mine in the form of a bus lane many motorists inadvertently enter as they approach a particular junction. An Eye reader who was caught out by this more than once (£65 fixed penalty every time) put in an FoI to the council to ask how much revenue this had brought in over the past year. The answer was more than £1.3m. The reader went back to the council to say no, she didn't want the total for the entire borough, just that one bus lane. The council said the answer was correct – £1.3m a year from that one junction.


COVID HYPOCRITES OF THE YEAR
The so-called Civil Contingencies Authority, which has run Guernsey with a rod of iron in the pandemic, was accused of bending the rules for British and Irish Lions rugby coach Warren Gatland when he visited the island to "scope" training facilities. Not at all, said the CAA: Gatland had been subject to strict social distancing and had taken all his meals alone in his hotel room. Alas this was a porkie the prime minister would have been proud of – local bigwigs, including director of public health Nicola Brink and CCA president Peter Ferbrache had met Gatland for lunch and dinner without social distancing and then carried on as normal without self-isolating after his departure.


POINTLESS LEGAL ACTION
The City of London corporation wasted tens of thousands of pounds on a futile attempt to get a catch-all injunction against "persons unknown" who might in the future behave badly in Epping Forest, which it owns. There has been a rise in antisocial behaviour during the pandemic – campfires, drunkenness, al fresco sex, illegal raves, etc. But high court judge Mr Justice Nicklin was not impressed. He said: "The Claimant is trying to fashion a remedy… not against identifiable defendants, but against the world at large."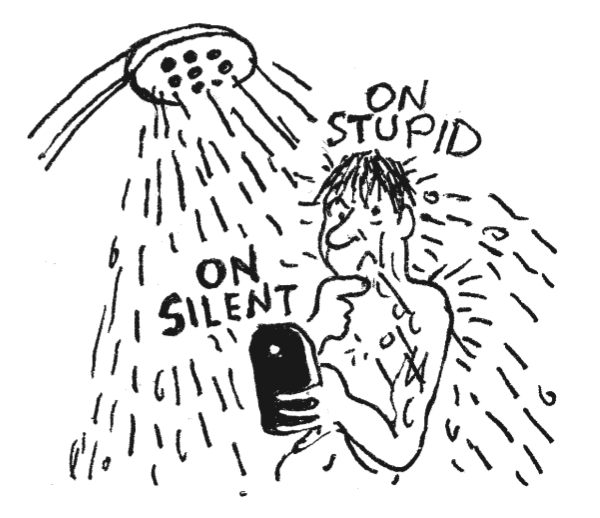 WET 'N' WILD AWARD
A Tower Hamlets councillor checked into an online meeting on his phone then, as you do, had a shower. On emerging from the shower he accidentally switched his phone camera on, to the horror of fellow councillors whose waving and hollering he did not notice because the phone was on silent.


HAPPY ENDING OF THE YEAR
A tribunal allowed an appeal against an Enfield council fine on a vehicle alleged to have driven through a low traffic neighbourhood road officially closed to vehicles. The offending vehicle was owned by, er, Enfield council. So the council appealed against its own decision to fine itself – and lost. But the council then appealed to the tribunal – and won. Trebles all round!
Next issue on sale:
2nd February 2022
This website is updated on the Friday after a new issue is released.
You can subscribe here and have the magazine delivered to your home every fortnight.