Dishonourable mentions
Peerages and gongs , Issue 1538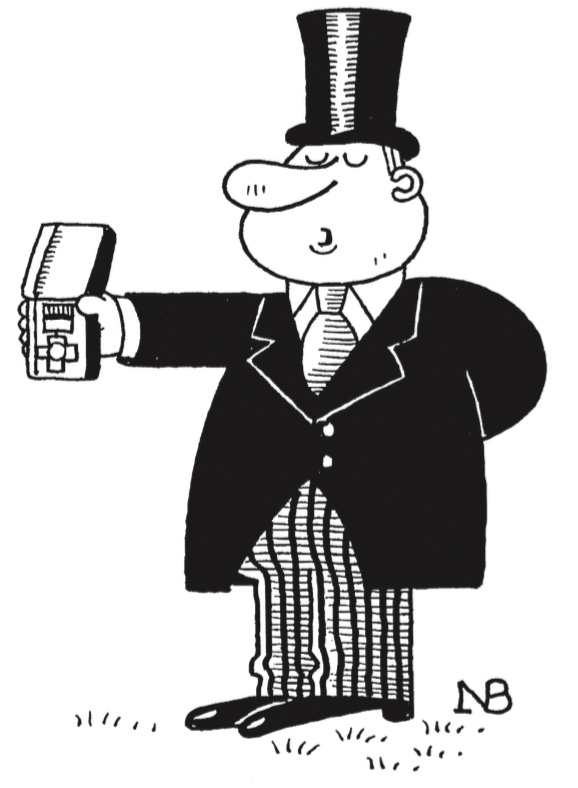 AS Eye 1528 predicted, Boris Johnson ignored an attempt by the House of Lords Appointments Commission (HoLAC) to veto one of his Lords nominees. This is the first time the vetting body has ever been overruled by a prime minister. Billionaire Tory donor Peter Cruddas, a former party treasurer, has confirmed Lord Ashcroft's maxim: "Every treasurer of the party has gone to the Lords."
For several years it seemed Cruddas wouldn't make it: in 2012, just ten months into his stint as treasurer, the Sunday Times caught him on tape promising "access for cash" to potential donors. He sued the Sunday Times for libel, originally winning £180,000 in damages. What caught HoLAC's eye, however, was the 2015 appeal court ruling that made Cruddas return £130,000 of his payout. While the judges partially upheld the libel verdict on some subsidiary allegations, they found the paper's main claim – that he offered potential Tory donors ministerial access in exchange for money – was "substantially true".
Given HoLAC's clear-cut objections based on that judgment, how did the PM justify overruling them? In a letter to HoLAC four days before Christmas, he claimed "the most serious accusations levelled at the time were found to be untrue and libellous". But this is a gross misrepresentation of the appeal judgment, which reversed the finding of libel in "meaning 1" (whether Cruddas offered access for cash) – and showed this had indeed been the "most serious accusation" by valuing it at £100,000 of the original £180,000 payout. The subsidiary "meanings 2 and 3" (which were upheld) were reckoned at £65,000, plus £15,000 in aggravated damages: the judges then reduced them further, from £80,000 to £50,000.
Johnson goes on to say that "an internal Conservative Party investigation subsequently found that there had been no intentional wrongdoing on Mr Cruddas' part", so that's all right then. He omits to mention what the appeal judges found. As they put it: "Mr Cruddas was effectively saying to the [undercover] journalists that if they donated large sums to the Conservative Party, they would have an opportunity to influence government policy and to gain unfair commercial advantage through confidential meetings with the prime minister and other senior ministers." He conveyed a "clear message". What he proposed, they concluded, "was unacceptable, inappropriate and wrong". HoLAC chair Lord Bew is understood to be incandescent. If its attempts to veto future nominees are simply to be ignored, is there any point to HoLAC's existence?

Just Fancy That!
"There is one fact that is now obvious to the whole country – that peerages, places in the upper house of our legislature, can be bought and sold like golf-club memberships. It is odious, and it must stop… If Chai Patel and others want to give money to Labour or to the Tories, then I see no reason why they should not be rewarded with a suitable gong for their philanthropy: on two conditions. First, that they should in future give on condition that the gift (or loan) is public; and second, that they cannot thereby ascend to the legislature. It is time to end this crisis, and rescue the Lords, by insisting on a fully elected chamber."
Boris Johnson writing in the Daily Telegraph, March 2006

Cox of the walk
GEOFFREY COX's knighthood for "parliamentary and political service" seems justified rather more by political than parliamentary service. He was after all the attorney-general who 15 months ago advised on the unlawful proroguing of parliament and then bellowed that "this parliament is a disgrace".
The rest of Cox's parliamentary career is hardly distinguished either. Knighthoods and damehoods for MPs generally demand long, diligent service on the green benches (Labour's new dame, Angela Eagle, counts nearly 29 years); but Cox has only been an MP since 2005. Even then, apart from during his 19-month stint in Cabinet, he has managed to combine the job with trousering vast amounts from outside legal work – currently £468,000 a year working for a tax advisory firm (Eye 1534). He was also a member of a film tax scheme of the type that honours committees usually view dimly and which was defeated in the courts by HM Revenue & Customs.
Nor has Cox always been as fastidious as might be expected from one who lectured MPs on the "moral right to sit on these green benches". In 2015, he had to apologise for a "serious breach" of the MPs' code for not declaring large sums and resign from the standards committee. On the other hand he did give Boris Johnson the legal advice he wanted to hear on shutting parliament, even at the expense of later humiliation in the Supreme Court – a pretty spectacular "political" service at that.

Weston-super-donor
CONGRATULATIONS to super-rich Tory donor Guy Weston, knighted for his services to philanthropy and charity in the New Year Honours. Major party donors since the 1990s, the Weston family own big slices of Associated British Foods, Primark and all of luxury store Fortnum & Mason.
Guy Weston has been chairman of the family's charitable trust, the Garfield Weston Foundation, and investment firm Wittington Investments Ltd since 2000. In 2010, the Garfield Weston Foundation was censured by the Charity Commission over £900,000 of donations made over previous years to the Tories from Wittington Investments. The commission said consultation rules relating to the linked charity and investment firm had not been properly followed.
More top stories in the latest issue:
HAVEN CAN'T WAIT
It's tax haven Britain here we come as the prime minister and chancellor stress their desire to see freeports flourish across the UK.
BAKER BACK BAKER
Dopey Luke Johnson, who failed to spot a £94m hole at Patisserie Valerie, helps fund Steve Baker's anti-lockdown Covid Recovery Group of MPs.
FLAGGING FORTUNES
Confusion looms as the Maritime and Coastguard Agency tries to entice foreign shipping under the UK flag – but deters foreign fishermen from the UK colours.
CITY BREAKS
Top job swaps at the Financial Conduct Authority and London Stock Exchange may help chancellor Rishi Sunak loosen listing standards in the City of London.
BIG BANG BALLS
With financial services getting a no-deal Brexit for Christmas, some investment bankers want to revisit the pre-Big Bang playbook of the early 1980s.
IMMUNE TO CRITICISM
The Vaccine Taskforce is criticised for not reaching out to groups with the most "operational experience" in storing and rolling out vaccines.
NURSING GRIEVANCES
The Capita-run drive to attract ex-nurses back into the NHS recruited a low percentage of those eligible and left applicants in limbo, says an expert report.
FUJITSU FUDGE
Fujitsu, the IT firm behind tech failures in the Post Office Horizon scandal, is now in Whitehall discussing IT to track the country's PPE stocks.