Lessons from his story
Brillo vs Arcuri , Issue 1564
DOING his best impression of a cat-stroking Bond villain, former TV presenter Andrew Neill took to Twitter on 29 December to inform Boris Johnson's former mistress Jennifer Arcuri that "it's time… My legal team has prepared a massive case against you and we'll be seeking exemplary damages. Papers will be served in UK and US. I know you've been keeping your location private. But tell me, what's it like in Panama City, Florida this time of year?"
Neill first threatened Arcuri with legal action at the start of December, over a tweet which he says implied his association with Jeffrey Epstein extended beyond attending a few social engagements organised by the recently convicted Ghislaine Maxwell.
By way of "evidence", Arcuri had posted pages from Epstein's much-reproduced "black book" showing Neill's contact details, and a photograph that might be familiar to Private Eye readers (it depicts a casually clad Neill embracing make-up artist Sajata Robinson, who was in her mid-30s when it was taken on a beach in Barbados in 1995). Brillo announced on 7 December: "Legal action started at 9pm last night. First against her, then everybody who repeated the slander on Twitter."
Twitter's biggest barmpots
Entertaining as the prospect of a legal battle between two of Twitter's biggest barmpots might be, Neill might take heed of the words of a high-profile media figure who found himself engaged in an infamous libel battle over implications he led a sleazy sex life 30 years ago.
"The lawyers assured me I had a very strong case," he fretted a few years later. "They were right: I had. But it was still a big mistake… The court proceedings brought it back on to the front page. The original story had caused much mirth and sniggering at my expense among my many Fleet Street enemies; the trial gave them front row seats at the sequel. The problem with libel cases is that anything, no matter how extraneous to the dispute, can be brought to bear on the case. It gave me a chance to refute most of the nonsense that had been written but it also meant it was all repeated in the press the next day...
"In retrospect, it was crazy to risk financial ruin and professional humiliation on the throw of the dice – the outcome of modern libel cases is as much a gamble as the spin of a roulette wheel. Looking back, I'm not sure that either of us won… Faced with the prospect again I would probably decide it was not worth the candle: a reputation is important to preserve but if the libel process results in it being further besmirched, even when you win, then it can be self-defeating to resort to the courts."
The author of these wise words? One Andrew Neill, recalling in his 1996 memoir Full Disclosure the libel battle he fought against fellow Sunday paper editor Peregrine Worsthorne over an article about his relationship with Pamella Bordes, later revealed to be a prostitute, in which Worsthorne dubbed him "Randy Andy".
More stories in the latest issue: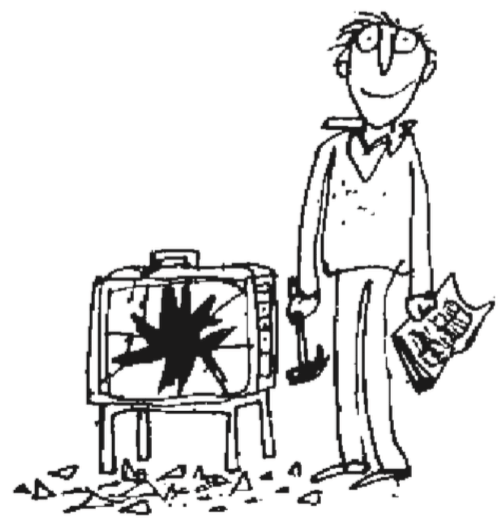 DIRTY DEN
The latest addition to the Dragons' Den line-up is well known in the world of marketing, not least for his agency's tendency to "bend" the rules.
GRAY SUIT
The appointment of Muriel Gray as BBC board member for Scotland surprised many, given her struggles as chair of governors at the Glasgow School of Art.
RECURRENT AFFAIRS
In its first week, We Are England, replacing the BBC's regional documentary series Inside Out, featured at least two stories already been done by local media.
REPEAT OFFENDER
Broadcasting watchdog Ofcom has upheld another privacy complaint against the Channel 5 bailiff docusoap Can't Pay? We'll Take It Away!
WORLD OF SPORT
US diplomats may be boycotting the Beijing Winter Olympics over China's human rights record, but America's biggest sport has no such qualms.
PLUS: Dumb Britain, EyeTV, Ad Nauseam, Anti-Social Media & more.