Art-full dodgers
Halcyon Gallery, Issue 1499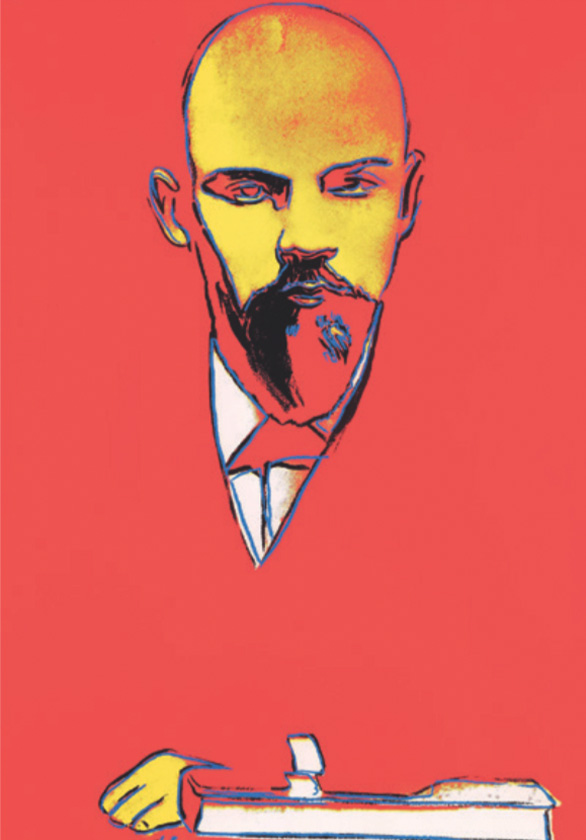 EVEN by the less than financially rigorous standards of the art market, Tory party treasurer and major donor Ehud "Udi" Sheleg's Halcyon Gallery in Mayfair is attracting some seriously dodgy dosh.
The world's most serious financial fugitive at the moment is arguably one Ruja Ignatova, a Bulgarian former McKinsey management consultant who four years ago set up a cryptocurrency investment scheme called OneCoin. Through some heavy marketing around the world, including at rallies in London targeting the Muslim community, it attracted more than $3bn.
Investors were told that OneCoin would rival Bitcoin and become "the cryptocurrency of the people like Facebook is the social media of the people". Except it was nothing more than a crude Ponzi scheme, with no cryptocurrency behind it at all but with the usual fake claims of rising value, which investors were then unable to extract.
This March, Ignatova, her mafia-connected brother and another accomplice were charged in New York with fraud and money laundering. While the latter are behind bars in the US, Ruja remains on the run.
Through the Warhol
In London she has left behind a sizeable art collection, which came from none other than… Halcyon Gallery. The works include a couple of Andy Warhol prints – a "Red Lenin" and an Elizabeth Taylor – along with two sculptures by Halcyon's prolific producer of gaudy baubles-for-oligarchs, Lorenzo Quinn, and a work by another Halcyon artist, Santiago Montoya. All told, they may have cost around the £500,000 mark.
The Eye understands that, so valued a client was Ignatova for Halcyon, when she had a child in late 2016 managing director Russell Green presented her with a gift of some original Disney artwork. By this time, the Financial Conduct Authority had already warned punters not to put their money into OneCoin.
Perusing upmarket London estate agents' websites reveals the art on display at the apartment Ignatova has evidently vacated. It turns out to be a £6,000-a-week Kensington penthouse over two floors, complete with swimming pool, which was renovated and is still owned by Christian Candy's property group (through an offshore company, naturally).
Wealth creators
Meanwhile, documents seen by the Eye from inside one of the more prolific "laundromats" channelling stolen money out of Russia and other ex-Soviet countries show how, wittingly or not, Tory party treasurer Udi Sheleg's Halcyon Gallery was a significant beneficiary of the network.
Papers obtained by the Organized Crime and Corruption Reporting Project (OCCRP) and analysed by Transparency International show that back in December 2009 Halcyon Gallery sold four artworks – two sculptures by Lorenzo Quinn and one each by Simon Gudgeon and Mauro Perucchetti – to a single British Virgin Islands company called Eagle International Management Ltd. The funds, totalling £493,000, came from an account at Lithuania's infamous Ukio bank, which was shut down in 2013.
Bald Eagle
Eagle International Management, which has a blatantly fake website listing services in textiles, transport forwarding and, er, fur coats, was obviously a front company for a large amount of money laundering.
There is no evidence that Halcyon knew it was dealing with tainted money when it traded with Eagle, but the Tory party treasurer's company certainly appears to have been cultivating some dubious operators. At a later event, Sheleg confirmed he had visited Moscow in 2009. At that time the city was run by epically corrupt mayor Yury Luzhkov, whose wife Yelena Baturina (a billionaire on the back of contracts awarded by her husband's administration to her construction company) became yet another valued Halcyon customer. Welcome to the lovely world of London's criminally über-rich.
More top stories in the latest issue:
COUNTER INSURGENCY
The decision to franchise more than 200 post offices into local WH Smith stores across the country has seen a severe decline in service and quality.
FLOOD AND CUTS
Unsurprisingly, the Environment Agency's cut to the flood defence budget in Lincolnshire was likely the cause of the flood – not badgers.
ESSEX TRUST ISSUES
The NHS will carry out a review into an Essex mental health trust after serious failings were identified by the Parliamentary and Health Service Ombudsman.
DEADLY DELAYS
Private security company Mitie is facing scrutiny after a jury deemed it failed to prevent a death just weeks after a preventable suicide in its detention centre.
PIPE DREAMS
Thames Water can't meet its target for reduced water leakages as agreed with regulators – so instead it's making up its own new target!
QUARRY QUARREL
St John's, Oxford's richest college, is upsetting Warwickshire residents with plans to transform 220 acres of farmland into a sand and gravel quarry.
LOW BRENT
A school that was opened to solve a shortage of school places faces closure, despite positive ratings and the wishes of 99.4 percent of parents and staff.
VICE SHY
Many universities are being secretive about whether their vice-chancellors are still on their remuneration committees, despite promises to end the practice.
POLICE DISSERVICE
The treatment of two journalists shows how determined the Police Service of Northern Ireland is to deter any investigation into historical state collusion with loyalist paramilitaries.
DAMNING VERDICT
The coroner at the latest inquest into the death of teenage recruit Geoff Gray has criticised army chiefs' failure to implement reforms at Deepcut barracks
GOOD NEIGHBOURS?
The financially blessed Rev Jonathan Fletcher, 76, has been banned from preaching after "spiritually abusing" vulnerable young adults.