MD on a sickly NHS
Pandemic update , Issue 1578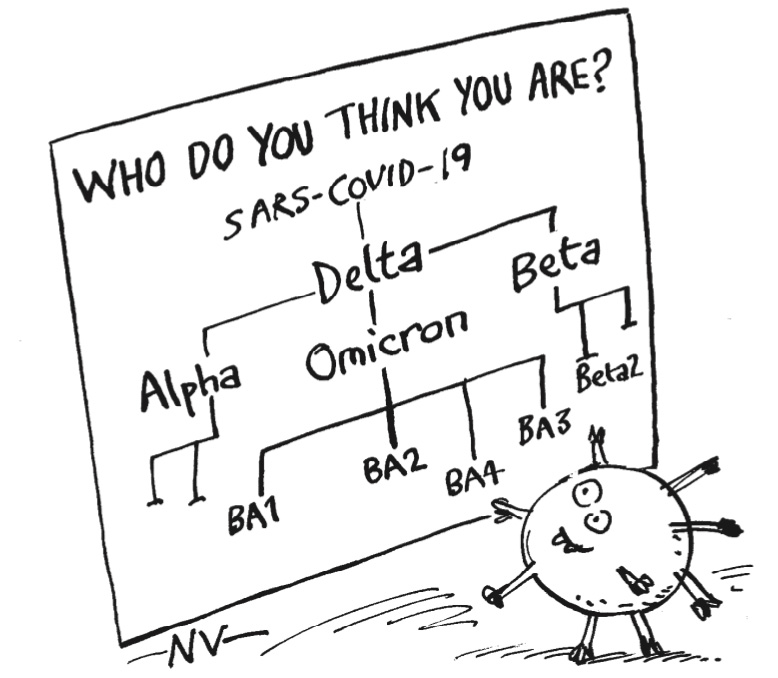 HOSPITAL admissions with Covid-19 in England appear to have peaked and are now falling. The seven-day average is down 8 percent week-on-week for data up to 18 July.
According to ONS data, 5.8 percent of the English population were infected on 13 July, a slight rise; with Scotland (6.5 percent) and Wales (6 percent) levelling off and a fall in Northern Ireland (4.8 percent). The WHO has declared monkeypox to be a Public Health Emergency of International Concern, but that is currently the least of the NHS's problems.
Killing the NHS?
A JOINT editorial by the British Medical Journal and Health Service Journal argues that living without any preventative Covid measures other than vaccines is killing the NHS. 2022 was supposed the be the year of recovery to catch up on the eye-watering waiting lists that had built up before the pandemic (4 million) and have risen to 6.6m in England.
Weekly hospital admissions to English hospitals for those who test positive for Covid-19 have averaged just over 9,000 in the first six and a half months of the year. In 2021, the number was just under 6,000. And staff too are continuing to catch Covid. As medical professor David Oliver observes: "After two years of dodging the bullet I caught Covid in March, and, while not sick enough to be admitted, I haven't been right since. Some of my symptoms have doubtless been Covid-related, but others were due to burnout, anxiety and depression – eventually leading to my being signed off work sick in mid-May, unsure when I can return to clinical work.
"Having been elected as president of the Royal College of Physicians in April, I reluctantly and with great sadness had to withdraw from the role last week. If this has happened to me – a veteran, stress-tempered NHS doctor, 33 years in the job, with no long-term conditions and previously fairly robust – then few of us are likely to be exempt from the strains of the past couple of years. A George Cross (for the NHS) won't compensate for this… Without sufficient clinical and care staff, in sufficiently good health, and with sufficient support, energy and morale, there will soon be no viable NHS or social care system."
More measures?
THE BMJ argues: "At no other time in the past 50 years have so many parts of the NHS been so close to ceasing to function effectively." The crisis in ambulance response times, queues in casualty and waits to see a GP are obvious examples. This is down to a long-term failure in workforce and capacity planning, and repeated failures to sort out social care, as well as a denial that the pandemic is still here. The editorial concludes that "a return to some of the measures taken in the past two years is needed". This seems highly unlikely, given that Covid and the state of the NHS barely registered in the Tory leadership debates, never mind the climate crisis.
The BMJ has published what it thinks needs to be done, endorsed by Independent Sage.
Clear and consistent messaging concerning Covid risk and risk mitigation, reinforced by public statements by those in positions of authority;
Increased efforts to promote vaccine uptake, with particular emphasis on groups among whom uptake has been low, in particular ethnic minority communities. This should be coupled with a clear long-term plan to address waning immunity and immune escape by new variants;
Installing and/or upgrading ventilation/air filtration in all public buildings, with schools an urgent priority over the summer holidays;
Provision of free lateral flow tests to enable everyone to follow existing public health guidelines;
Financial and other support for all workers to self-isolate if infected;
Systematic promotion of the use of FFP2/ FFP3 masks in indoor public spaces and public transport when infection rates are high;
Increased support for the equitable global provision of vaccines and antivirals.
Even if these measures had been introduced a year ago, the NHS would still be in crisis. It was clinging on by its fingertips before the pandemic, after a decade of austerity and 100,000 frontline staff vacancies. Rishi Sunak's bold promise of "tough targets" is unenforceable without a healthy, well-resourced workforce.
Critical care
HEALTH workers may well take industrial action in the next year, but the problems extend well beyond pay and pensions. MD recently spoke to critical care nurses, some of whom have to arrive an hour before their shifts start in the hope of finding somewhere to park. Free pandemic parking for staff has long since stopped.
Because of staff shortages, many work so hard they don't get regular food and drink breaks. Many have become badly dehydrated and suffered urinary tract infections during the pandemic, some so severe as to require hospital admission. The stress of watching so many people die despite their best efforts, and having to be the surrogate family at the end of life, took and continues to take a large toll.
Many had to cope with home-made PPE at some stage, such as bin-liners and visors made by the local primary school. Many caught Covid, some severely, and were petrified of taking it home to their families. One sister told me: "As an essential worker, my kids could go to school but my father has cancer so we didn't want to risk infecting him. So we tried home-schooling, which, for me, was more stressful than working on ITU."
Many also had to care for staff members on ITU. "We were so overloaded I didn't realise that the patient I was caring for was one of our nurses until after she died. I was devastated." Normally ITU teams meet up socially after shifts to support each other, but this vital coping mechanism was taken away from them. So they just sucked it all up and got on with it. And for this, many earn around £15 an hour and could earn the same with less stress in retail.
Future pandemic restrictions should allow essential staff in the same bubbles to sensibly socialise and support each other. Somewhere easy to park, for bikes and cars, would help.
National care
LABOUR's big idea is a National Care Service, funded out of taxation and working on the same "risk pooling principle" of the NHS, to make social care free at the point of need and provided according to need, rather than ability to pay. This would clearly be very expensive, given people are living longer with more chronic conditions, although the combination of austerity and the pandemic has reversed increases in life expectancy in both men and women.
There has always been an element of means testing in social care, dating all the way back to Beveridge, but he would have balked at the arbitrary discrimination in care for those with, say, dementia (largely self-funded) and cancer (state-funded). A single national health and care service could theoretically improve both services, with staff and patients more easily able to move around a joined-up system. It is a massive undertaking, and Labour may have to choose between this and improving education, given that young people have been most screwed over by the pandemic.
At present, a poorly resourced care system plays second fiddle to health, and it was one reason the government felt able to discharge untested Covid patients to care homes to protect the NHS. Outside care homes, 1.4m citizens have to go without basic daily care needs being addressed, such as washing and dressing, and it is entirely unsurprising that during the further enforced isolations of lockdown, so many people died alone at home for reasons we may never be quite sure about, other than there was a huge absence of care. Spikes in excess deaths at home, even in wealthy areas, are ongoing.
Clean air
THERE is little point reducing one health hazard in the air (eg the SARS-CoV-2 virus) while stuffing it with others (pollutants, cigarette smoke). This is most amply demonstrated in China, whose government is still aggressively pursuing a zero-Covid policy at huge economic cost, but is reaping the profits of being the largest and most exclusive cigarette manufacturer in the world, happily taking the profits from prematurely killing millions of its citizens from tobacco smoke inhalation.
Add in industrial air pollution, and viruses are but a tiny risk factor in Chinese air. The message is clear: it's pointless putting so much effort into reducing one public health risk if you promote or ignore others that cause more harm. In the UK, it's time the Green Party's "clean air in cities" policy got more prominence, for children's health as much as anything.
Death by bureaucracy
ON a headcount basis, the NHS is not "overmanaged" compared to the private sector. The problem is what the managers do. NHS England is very risk averse and doesn't "own" anything. Rather, it floats around in the ether, with tortuous committee meetings spewing out tortuous edicts that each trust has further tortuous committee meetings to try to interpret and pretend to introduce alongside all the other competing edicts. Add in the regulatory burden of Care Quality Commission inspections, annual appraisal and revalidation, mandatory training and whatever the new Integrated Care Systems are demanding, and a significant proportion of any clinician's time is swallowed up by admin.
Tortuously slow IT systems then add to this. GPs could do far more face-to-face consulting, and surgeons could do far more operating, if the NHS focused on providing clinical care, rather than endlessly documenting what it is doing. Accurately measuring and publishing risk-adjusted outcomes, and supporting staff who speak up when outcomes are poor, would be far more useful and cheaper than the CQC. Without decent data, healthcare is a stab in the dark.
Speaking up
FRONTLINE staff are usually the first to spot serious problems in healthcare, and yet too often their concerns are not taken seriously or they are vilified for raising them, as the nine-year ordeal of Dr Chris Day illustrates. An employment tribunal is due to reach a verdict imminently as to whether Lewisham and Greenwich NHS Foundation Trust issued allegedly defamatory statements about him after he made supposedly "protected disclosures" about avoidable patient harm on intensive care in 2013.
Day also claims he was threatened with legal costs to try to get him to back down. The underhand tactics of the trust, its lawyers and Health Education England have been unedifying and have cost taxpayers close to £1m. His case was further delayed when the trust's head of communications, David Cocke, "deliberately destroyed" up to 90,000 emails and other digital electronic archives before he was about to give evidence.
The problem, as ever, is that many organisations and their staff are under huge stress and unable to deliver high-quality care to all patients. And yet staff have a duty of candour to speak up about unsafe care, even when their employer feels powerless to fix the problem because of, say, extreme demands and staff shortages. Thus many staff stay silent, deliver substandard care and feel demoralised. Some organisations under the most extreme pressure, such as ambulance trusts, have been doctoring their response data to cover up failures and avoidable deaths. Meanwhile, those foolish enough to speak up are too often threatened and even dismissed.
COLUMNISTS
Issue 1578

With Bio-Waste Spreader:
"Stumble across a farming magazine or event these days and 'regenerative agriculture' will likely be a topic of discussion. But what is it, and is it in danger of being co-opted by large farms or food companies keen to greenwash their activities? The term was coined 40 years ago in the US by farming researcher Robert Rodale to describe a holistic approach that encourages continuous innovation and improvements in environmental and socio-economic aspects of farming..."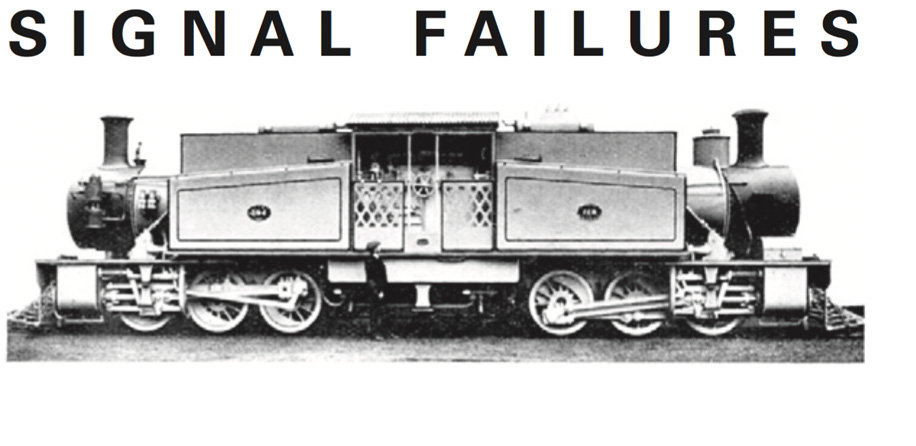 With Dr B Ching:
"More evidence has emerged, this time from the National Audit Office, of the Department for Transport (DafT) pissing away taxpayers' money while lecturing rail workers on inefficient working practices. Development of the Leeds-Manchester rail upgrade began in 2011 for completion in 2019 (ie before the pandemic and its slipstream of eye-watering construction inflation). But DafT 'repeatedly altered the scope of the programme to meet differing ministerial priorities and budget constraints', reports the NAO…"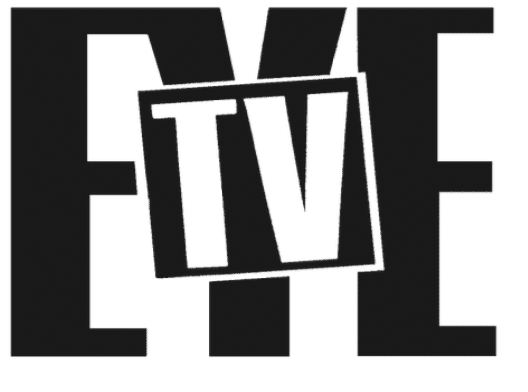 With Remote Controller:
"Having begun seven years ago as a touchy-feely show in one sense – encouraging skimpily dressed singletons to share drinks and beds in the hope of some suggestive undulating under-duvet action caught by the night-cam – Love Island is now applying the phrase in another sense: advertising its sensitivity to participant wellbeing. The credits now include almost as many medics as Casualty's…"

With Old Sparky:
"'Government approves Sizewell C,' say the headlines – so what of Old Sparky's £10 bet that it would never be built? Safe for a while yet: far more power station projects get approved than ever generate a single kWh of electricity. Notwithstanding the recommendation from the planning inspectorate that the Sizewell C nuclear project not be approved – for the compelling reason that EDF can't show how it will source enough water for the project, a rather fundamental failing for a nuke – industry ministers seem hell-bent on going ahead…"

With Lunchtime O'Boulez:
"The lives of great British composers rarely get the same attention as those of great British writers. O'Boulez can think of just three residences celebrating great musical occupants in the UK: Handel's house in London; Britten's in Aldeburgh; and Elgar's birthplace at Lower Broadheath, Worcestershire. So it's worrying to hear that the Elgar gaff may be under threat…"

With Slicker:
"Sanctioned billionaire Russian oligarch Oleg Deripaska might have to be provided with legal aid to fight a bid to jail him for contempt of court brought by former business partner Vladimir Chernukhin, the ex-Putin deputy finance minister whose wife Lubov is the largest ever female Tory donor at £2m-plus. This bizarre prospect has emerged as a result of a high court ruling in May by Mrs Justice Cockerill granting Deripaska adjournment of the pending civil trial because he cannot pay his lawyers, who want out…"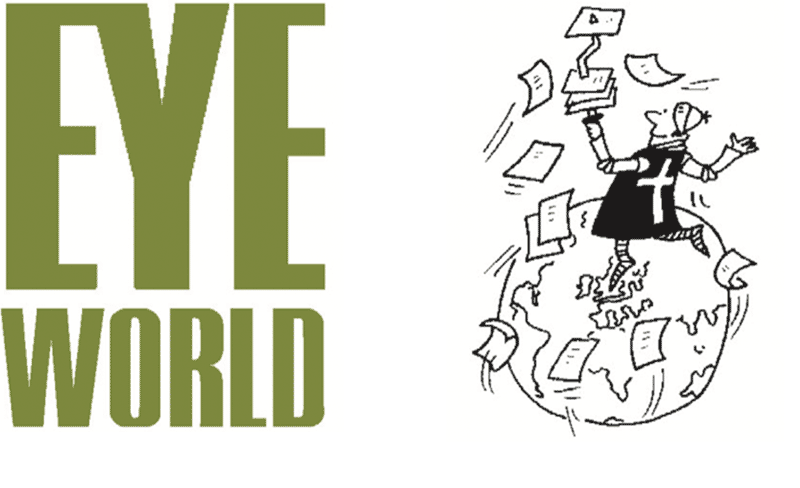 Letter from Zhengzhou
From Our Own Correspondent:
"Tourists (we used to have them, pre-Covid) probably know Zhengzhou as a stop-off on the way to the Shaolin kung fu monastery. Or that it's on the Yellow River, 'China's Sorrow', which regularly floods and causes havoc. But Henan province's capital has witnessed a different kind of sorrow in recent weeks. A run on local rural banks has caused furrowed brows in Beijing; and our entire banking system could soon be under water…"