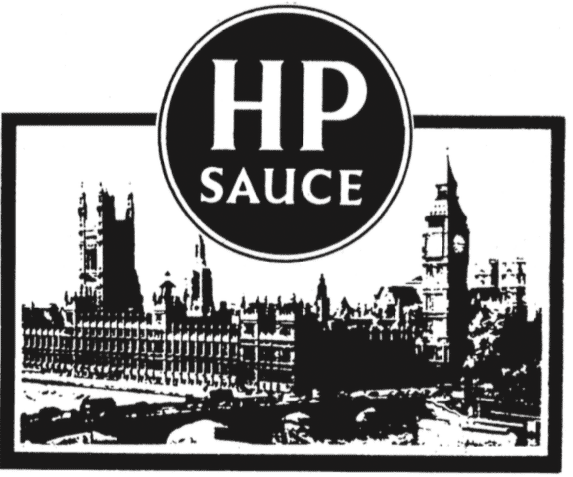 Patriot games
Offshore Tories , Issue 1577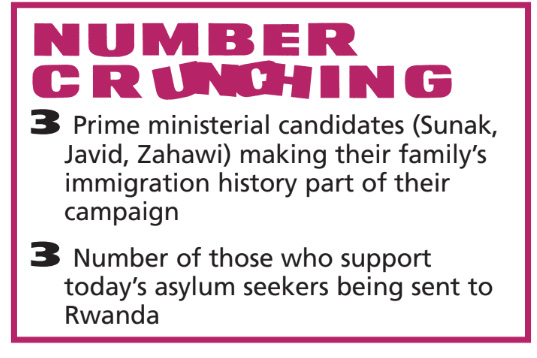 ODDLY, as the Eye went to press it was the present and two former chancellors still in the running for the Tory leadership whose deep love of country seemed most at odds with their approach to their own personal finances.
Nadhim Zahawi went with "this is the greatest country on earth" to express his patriotism. Not for his wealth it obviously isn't. Back in 2011, as a new MP, he bought his home in Warwickshire using a loan from Gibraltar company Berkford Investments Ltd. This technique is a classic arrangement for a "non-dom" individual to use offshore funds to buy UK property without being deemed to have brought the money back into the UK and thus incur a tax charge.
Zahawi declined to answer the Eye's questions on his tax status past and present and, although he has briefed others he's never claimed to be non-dom, he's evidently not immune from the charms of the offshore world when it comes to his own fortune.
Offshore fortune
Rishi Sunak gushed in his #ReadyforRishi video that "it was Britain, our country, that gave [his parents] and millions like them the chance of a better future", and that "family is everything to me". Family now, of course, means the fortune held offshore by his non-dom wife Akshata Murty (first raised by the Eye), who still stands to benefit hugely from the tax break Sunak spent a couple of years not changing even as he raised taxes for everybody else. And there was little love for Britain in the Cayman Islands tax structure of the hedge fund Sunak ran from the US before entering politics (and from which he retained his green card until last year).
Tax-efficient jingoism
Meanwhile, Sajid Javid is an old hand at tax-efficient jingoism. Reheating his promotional video from his 2019 campaign, the bus driver's son tells us he "got into politics because I love my country" before touring through Rochdale and Bristol but oddly not mentioning the non-domiciled status, until 2009, that he had to admit to earlier this year. This would have required a long-term commitment to some (not known) country greater than to the UK on the part of the man with a British wife and kids – or to a less than honest tax return, which surely he wouldn't have made.
Nor, needless to say, did Javid mention the pre-financial-crisis offshore tax avoidance scheme he was part of as a Deutsche Bank banker (also revealed by the Eye). Politics for Javid is a chance "to give back to the country that has given me so many opportunities". Especially those of the fiscal variety
More top stories in the latest issue:
THE BIG CALLS...
Boris Johnson's last helpfully timed phone call with Ukraine's Volodymyr Zelensky turns out to have been about, er, Eurovision and the World Cup.
CALLED TO ORDURE
MPs from all parties lined up to criticise Boris Johnson over government sleaze, but many were projecting their ire from glass houses.
KEYSTONE FLOPS
New chancellor Nadhim Zahawi's vaunted "business experience" includes a stint with an oil company that saw its share price tank by 95 percent.
TOUTING THOMAS
Prime ministerial hopeful Tom Tugendhat promised solid Tory tax-cutting – just days after he blamed a lack of resources in the fight against financial crime.
ALL CHANGE PLEAS
Liz Truss is running for the party leadership as a "low-tax Tory" – all a far cry from her activities as a young thruster at Lib Dem conferences in the 1990s.
VETERAN PLAYER
Johnny Mercer is veterans minister again, just over a year after describing the government as "the most distrustful, awful environment I've ever worked in".
CHARITY CASES
The decision to end the government's annual contribution to a crucial legal charity leaves its services around the country under threat.
STARMER'S CHAMELEON
The focus group firm founded and part-owned by Keir Starmer's chief of staff has won more work for Home Office on attitudes to immigration.
LEGACY PLANNING
The controversial legislation aimed at halting virtually all Troubles-related inquiries passed unscathed through the Commons last week.
HOUSING NEWS
A wheeze to "fix the housing crisis", 50-year mortgages that buyers can pass on to their children, may just mean children inherit the debt as well as the home.
BRUSSELS SPROUTS
There is a sense the goodwill towards Ukraine is drying up among EU leaders, even though they have officially granted it EU candidate status.
TUC NEWS
With a top economist saying "the economy is starting to look like it is running on empty", the trade union movement is at last waking from its slumber.