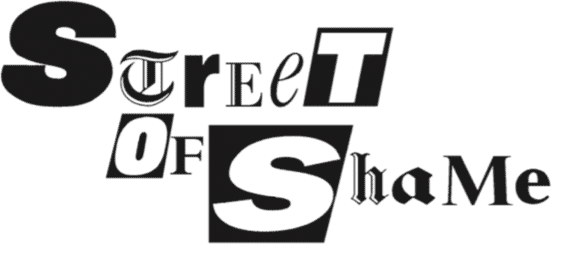 Cash & Carrie
The Johnsons & the Times , Issue 1576
WHY did a report by veteran political journalist Simon Walters, headlined "Johnson tried to give Carrie top Foreign Office job during affair", lead page 5 of the Times's first edition on Saturday 18 June but then vanish without trace from later editions? Theories have been swirling ever since.
The Times itself declined to comment, though News UK executives hinted at "legal issues" without specifying what they were. Twitter was instantly abuzz with nonsensical claims of a "superinjunction".
The New European then reported that the person who urgently advised acting editor Tony Gallagher to drop the story "was in fact William Tautz, the paper's night lawyer… After initially choosing not to make any comment about the story when Walters had approached her office, Carrie had her aides barraging the Times's legal department with threats when it was discovered the story had made it into the paper."
Having an affair
But, er, it's not defamatory of Carrie to report that Boris wanted her to be his chief of staff at the FO: the story didn't say that she was offered the job, or would have accepted it; merely that he suggested it to aides without disclosing that he was having an affair with her.
"It just doesn't make any sense," says a Times hack. "Bill Tautz is a great lawyer and would have flagged up major concerns before the first edition went to print. I just fear he's being thrown under the bus." The duty lawyer that evening – not Tautz – had a couple of queries about the story but she got them cleared to her satisfaction. Tautz and acting editor Gallagher had both already given the go-ahead.
It makes even less sense because the revelation that Boris wanted to hire his lover had already appeared in Lord Ashcroft's recent Carrie-ography, First Lady. It was included in the Mail on Sunday's serialisation of the book this February – though the Mail didn't make much of the story, to avoid embarrassing the PM. Rather than rely on Ashcroft's account, Simon Walters checked it with the relevant aides and officials. They confirmed it.
Oral questions
So why spike it between editions? What made the difference, says one of those involved, was a late-night call from "Carrie's people" to "Rebekah Brooks's people" at the Times's publisher, News UK. Gallagher was then advised from on high to pull the story.
However, the significant point in the Times piece was not Boris's desire to employ his lover. It was a brief reference to staff learning of the extra-marital affair "after an MP allegedly walked in on the pair in a 'compromising situation' in Johnson's office in early 2018." That echoes the Ashcroft book, which says that one afternoon "a Conservative MP who was used to dropping into Johnson's parliamentary office without warning walked in abruptly, as was his custom. He found Johnson and Carrie in what has been described as 'a compromising situation'."
The Friday-night attack of the ab-dabs at No 10 was caused by a baseless fear that the Times might be more specific about the compromising situation [those of a timid disposition should look away now – Ed.] by adding that the MP walked in while Carrie was giving Boris oral sex on the office sofa. By trying to suppress the piece No 10 merely drew global attention to it: there was even a 1,000-word dispatch in the New York Times ("Vanished Article on Johnson Sets London's Media Abuzz"). But at least no one mentioned blowjobs, so that's all right then.
More top stories in the latest issue:
JERRY CANNED...
The Times ran nearly 300 words about Google co-founder Sergey Brin getting divorced last week, but just a 60-word stub on its own proprietor's split. Fancy!
SUN RAP
The Sun was agog that EastEnders star Jessie Wallace was not sacked after her arrest for assaulting a police officer – despite parallels to its own boss's history.
PARTY FAITHFUL
Two top journalists were spotted going as guests to the Tories' £1,500-a-head fundraising summer party at the Victoria & Albert Museum in London.
LAW UNTO ITSELF
The Daily Mail has been railing against the meddling of "Euro judges" in UK affairs – but the paper's publisher is not shy of using the very same courts.
MIND THE PAY GAP
The Daily Mirror's angry tirade last week against "fatcat bosses" forgot to look at the latest annual report and accounts of its own parent company.
TRIBUTE BANNED
The Daily Telegraph was proud when its website was blocked by Russia, but neglected to mention its recent role as a cog in Putin's propaganda machine.
LIBEL NEWS
Right-wing journalists trolled Carole Cadwalladr when Arron Banks started his libel action against her – but the Observer hack has had the last laugh.
PAUL FOOT AWARD
Hannah Al-Othman and David Collins of the Sunday Times have won the 2022 Private Eye Paul Foot Award for investigative and campaigning journalism.