Rouble ahead
Big 4 in Russia , Issue 1572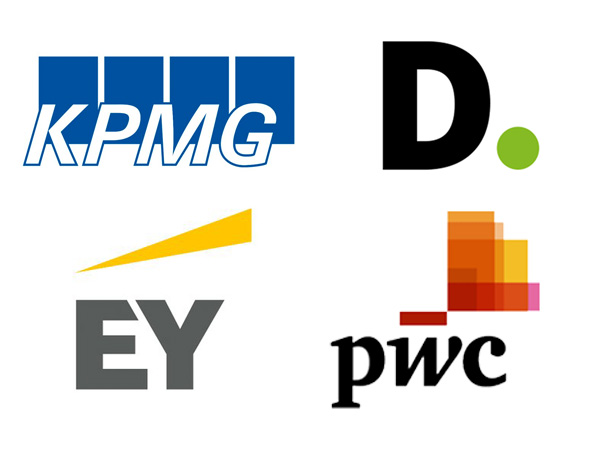 IN THE wake of the Ukraine invasion, the Big 4 professional services firms – so helpful in legitimising the corruption that kept president Vladimir Putin in power – have all promised to pull out of Russia. At best the reality shows some serious foot-dragging.
EY, the rebranded Ernst & Young that audits companies now sanctioned in the west – including VTB Bank, recently described by one senior US government official as Putin's "glorified piggy bank", and a part of Rosneft – appears keenest to minimise disruption in the hope that all will return to normal.
The local arm of the firm says: "EY Russian practice is providing and will continue to provide services to all its clients in accordance with high quality standards based on international methodologies developed by the global organization, which will continue to provide methodological support to Russian practice". It even says that Russia and the rest of EY "will continue mutually beneficial cooperation on both current and new projects". Two months since the invasion began, it uses all the EY worldwide branding and slogans, such as "building a better working world" (Surely "destroying" it? Ed), that are owned through Bahamas-registered company EYGN Ltd.
'For Merit to the Fatherland'
Even managerial ties haven't been severed. EY Russia partners remain partners of the UK-based Ernst & Young LLP that controls the main British business. They include Moscow managing partner Alexander Ivlev, whose distinctions include a "Medal of the Order 'For Merit to the Fatherland'" after running the Russian government's foreign investment advisory council, seats on various other official committees and having chaired the supervisory board of the Russian Anti-Doping Agency, declared "non-compliant" by the World Anti-Doping Agency, between 2017 and 2020.
So, having said it would restructure its "Russian member firm to separate it from the global network", in what sense has EY distanced itself from the Moscow business? It refused to comment.
Rival PwC is barely any quicker off the mark. Having said it is "leaving the network of PwC member firms", the Russian arm carefully added, "but will continue cooperation".
The PwC name and know-how, owned through Delaware-registered PwC Business Trust, is still gainfully deployed across Russia, while the Moscow arm acts for such seriously out of favour and sanctioned companies as Sberbank and the Russian Central Bank.
Putin's looting
As the client roster shows, PwC was foremost among those rubber-stamping Putin's looting of Russia. It whitewashed wholesale theft from Gazprom a couple of decades ago and then, having said all was well at oil company Yukos, in 2007 suddenly discovered irregularities when Putin wanted to prolong the jail term of the oil company's boss Mikhail Khodorkovsy.
It's perhaps not surprising the firm refused to answer a string of questions from the Eye about its ongoing Russian activities.
KPMG, meanwhile, appears to be taking a relaxed approach: its Russian arm still uses all the KPMG paraphernalia, licensed by a Swiss-registered KPMG outfit, and says that "the local partners team have decided that we are going to retain our personnel and maintain the operations in the Russian market in full".
These include auditing state-owned entities whose leaders have been sanctioned such as Transneft and PhosAgro, as well as the sanctioned Gazprombank. KPMG told the Eye it was "working to minimise disruption to our clients as we finalise the exit of our Russia and Belarus member firms". Which slightly overlooks that the whole point of economic withdrawal is to disrupt business in Russia.
Rigged sell-off
Similarly, Deloitte's global chief executive said after the invasion that "Deloitte will no longer operate in Russia and Belarus" – but it looks a bit different on the ground.
Deloitte Russia says it is "a member firm of Deloitte Touche Tohmatsu", the worldwide coordinating company based in the UK, and still brands itself Deloitte under agreement with a Swiss arm of the group. It, too, declined to answer the Eye's questions.
Between them, the major accountancy firms played a key role in enabling the rigged sell-off of assets and companies in post-Soviet Russia and their use as vehicles for Putin's kleptocracy. Whatever the future holds, they'll most likely be on hand to make yet further killings.
More top stories in the latest issue:
A PETTY PICKLES
Former communities secretary Eric Pickles' rudeness at the Grenfell Tower Inquiry should not overshadow the remarkable content of his evidence.
WORK HACK
The trouble-strewn army recruitment website, run by Capita, has been out of action for more than a month after being targeted by hackers.
STAGE FIGHT
The Charity Commission is investigating the Actors' Benevolent Fund after 10 trustees were victims of a boardroom coup and its annual audit was suspended.
CARE-CHARGE DEATH
Local authorities are being urged to review procedures after a disabled woman took her own life having been wrongly pursued for £3,300 in care charges.
SCOTS MIFFED
Scotland's new rules requiring homes to have interlinked smoke detectors came into force in February, but even the fire service has been unable to comply.
ARRAN NONSENSE
The Arran ferry route continues to experience costly disruption while two absurdly expensive replacement vessels remain under construction.
WAITING GAME
Despite record delays in emergency care and huge waiting lists in England, ministers claim the new funding will enable hospitals to increase activity.
SAVE THE DATA
NHS England is recruiting a company to provide a "federated data platform" to look after patients' data – and the favourite is controversial firm Palantir.