Newsnight booker's prize
Prince Andrew , Issue 1578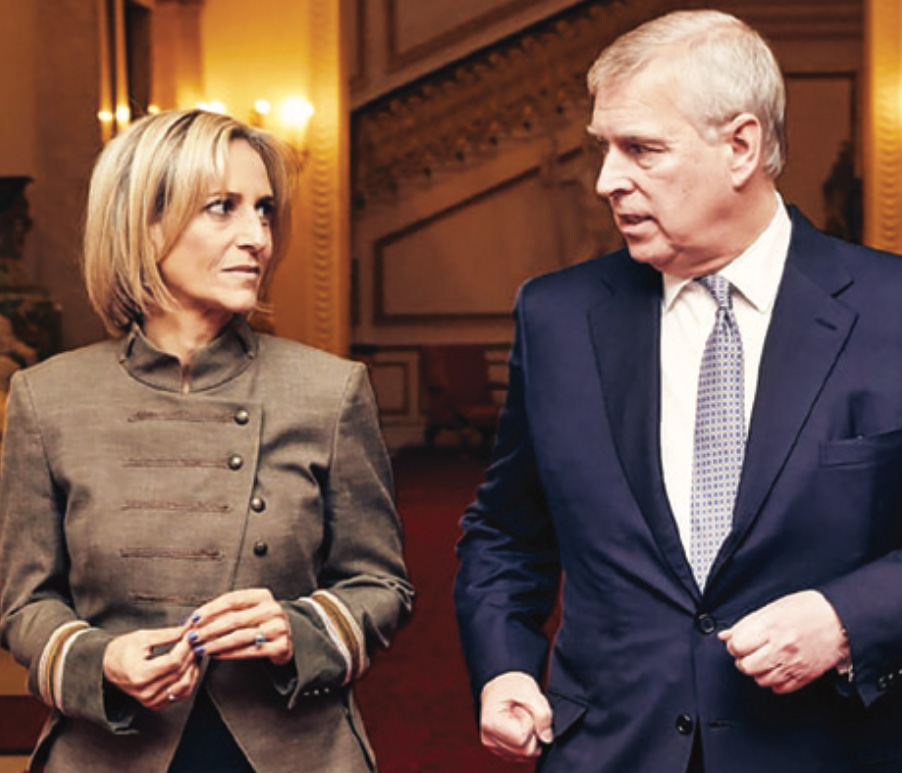 BBC Newsnight staff are bemused at this month's PR blitz by the show's former guest-booker Sam McAlister, who has written a memoir giving herself a starring role in making the famous Prince Andrew interview happen.
"So here's some news… can't actually breathe with the excitement!!!!" she tweeted on 14 July, linking to a report that Hugh Grant was being lined up to play Andrew in the film of her new book, Scoops. Cue yet another blizzard of press coverage and hypeful twittering, even though Grant swiftly replied: "No I'm not. Never heard of it." The breathless McAlister asked her social-media followers: "So… Who should play me?"
Much of the actual work for the Bafta-nominated interview was done by producers Jake Morris and Alicia Queiro, and of course presenter Emily Maitlis and Newsnight editor Esme Wren. But it's true that McAlister helped make the original connection by answering a routine 2018 email from a PR who asked if Newsnight might be interested in Andrew's entrepreneurial initiative Pitch@Palace.
Multimedia empire
"I politely declined that offer," McAlister writes in Scoops, "unless we could also ask about all of the things we were interested in – Brexit, the future of the monarchy, Harry and Meghan and the supposed tensions in the Royal Family." Six months later, in May 2019, the palace got back in touch – Prince Andrew was now open to a broader chat. This culminated in the interview that November.
McAlister is now parlaying her role into a multimedia empire – book, film, podcasts, inspirational talks, etc. However, she doesn't forget the little people. In Scoops she writes that after the broadcast a colleague "told me off when I tried to share the credit with others. 'Own it! You did it!' she said. I appreciated her kind words but didn't want to put other noses out of joint. Credit is a tricky issue. Others had worked with me and borne the strain too…"
She namechecks Morris and Queiro – but only fleetingly. Where almost all the credit should go is apparent from a piece she wrote for the i newspaper last week about her book: "How I found Prince Andrew's 'sweet spot' and secured the infamous Newsnight interview."
Her biggest boast is that she was one of very few people who even knew about Andrew's friendship with an American sex-offender. "You have to remember the situation in [May] 2019 was very different to the one now," she writes in Scoops. "Jeffrey Epstein wasn't a name that rang bells for a lot of people. The allegations against him, and his 'friendship' with Prince Andrew, barely registered in the UK news at the time… But, as an ex-criminal barrister, the case was always at the back of my mind."
Shome mishtake, shurely!
McAlister did indeed work (briefly) as a junior barrister before a friend wangled her a BBC job. But it's odd to pretend that she alone had noticed the Andrew-Jeffrey connection. To quote Maitlis's own voice-over at the start of the programme on 16 November 2019: "For nearly a decade [our italics] a member of the royal family has been dogged by questions about his friendship with a convicted paedophile. Tonight, for the first time, Prince Andrew speaks out…"
The famous photo of the two men strolling in Central Park appeared in the News of the Screws on 20 February 2011 under the headline PRINCE ANDY & THE PAEDO. "Just what is the 4th in line to the throne doing meeting a convicted child-sex pervert," the paper demanded, "even if he is a billionaire?"
A week later, the Mail on Sunday published its photo of Andrew with his arm round Virginia Roberts, which was republished all round the world. The British national press ran another 900 stories about the prince and the paedo from February 2011 to May 2019. And yet, according to McAlister, throughout this period Epstein's friendship with Prince Andrew "barely registered in the UK news". Shome mishtake, shurely!
More stories in the latest issue: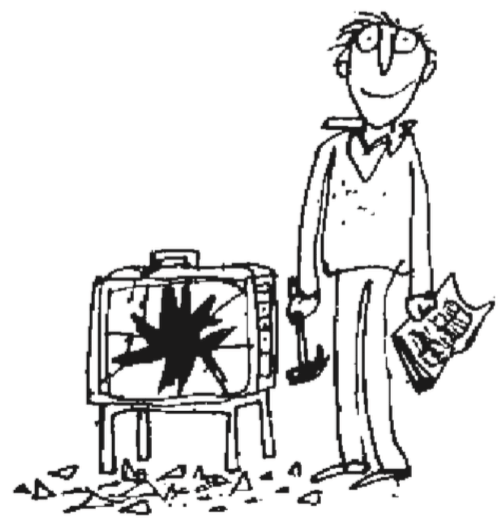 CAMERA OBSCURA
The Times gleefully notes how Rishi and Liz would go head to head on Murdoch-owned (but little-watched) TalkTV, while Sky News must wait.
JERMEY WARFARE
ITV is offering staff few details about its planned online on-demand service, ITVX – least of all any promises of more resources to provide the extra content.
MERGER MOST FOUL
A cull of presenters is emerging as one of the driving motives behind brutal proposals to merge the BBC's two breaking news channels into one.
STREAMING U-TURN
Having built a global service partly based on the promise of no adverts, Netflix is to introduce a cheaper Netflix sub that's… pockmarked with ads!
EYE TECH
The Met Police rushed out a press release after its live facial recognition identified three wanted people – but when it failed on another day, silence.
PLUS:
Dumb Britain, Ad Nauseam, Anti-Social Media & more.