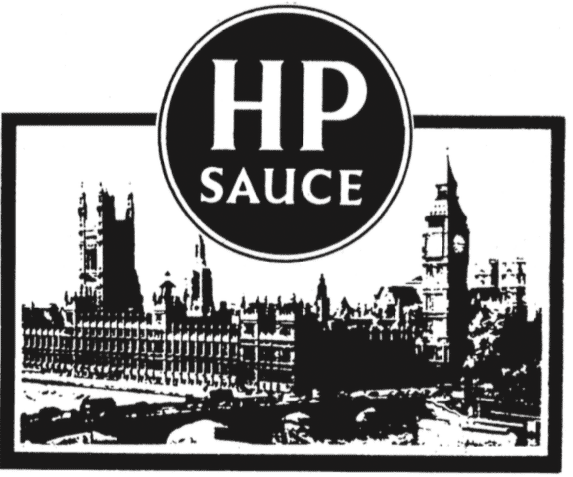 Wave bye bye to FoI
Government secrecy , Issue 1559
BORIS JOHNSON's government is bringing blanket official secrecy back to Whitehall, quietly excluding new official agencies from the Freedom of Information Act (FoI) while strengthening the power of ministers and bureaucrats to censor.
In the newly appointed information commissioner, John Edwards, the PM has found a quangocrat who seems willing to oblige. Every previous commissioner opposed making FoI disclosures dependent on the ability to pay, but last month Edwards told MPs it was "legitimate" to impose charges to stop citizens and hacks "abusing" the system.
Criminal offence
Not that there will be much of a system left to abuse by the time this government has finished. Its Health and Care Bill will establish a Health Services Safety Investigations Body to investigate medical scandals – but to ensure its investigations stay in a "safe space", the Department of Health and Social Care will prohibit FoI disclosures. It will also make whistleblowing about the investigators' blunders a criminal offence.
Similar restrictions can be found in the Advanced Research and Invention Agency Bill, which aims to make Dominic Cummings' dream of promoting high-risk, high-reward science come true. Ministers want to exempt its £800m budget from FoI legislation.
Meanwhile, the Department for Environment, Food & Rural Affairs has tried to ban disclosure of information about the work of its proposed Office for Environmental Protection, which will investigate serious breaches of environmental law. After protests, the department seemed to accept it had gone too far. But the Campaign for Freedom of Information says its legislation does not make the concession clear and could still be read by the courts as overriding rights to access.
In 2015 the Tory press went wild when David Cameron's government set up a commission to review the 2000 Freedom of Information Act, as a prelude to watering it down. The Telegraph accused ministers of packing the inquiry with politicians who had been embarrassed by freedom of information – including Labour's Jack Straw, who as foreign secretary blocked the release of cabinet papers on the Iraq war, and former Tory leader Michael Howard, who was criticised during the expenses scandal for claiming £17,351 to pay his gardeners.
'Guerrilla tactics'
The Mail ran thundering comment pieces claiming the government wanted to repeal a law that had exposed "dodgy MPs, paedophiles, nuclear risk, RAF air raids and scroungers". Ministers backed off and the commission did not recommend new restrictions. Indeed, it rejected the idea of charging for access, which Edwards is now proposing, because "a fee for information requests could hamper investigations".
Six years on, ministers are trying again – and no wonder. During the pandemic, FoI requests revealed the government's failure to act on a warning from as long ago as 2005 about how deadly a coronavirus outbreak could be, and showed a friend of Matt Hancock complaining that bidders for Covid contracts had to demonstrate that they had experience in healthcare.
Maurice Frankel of the Campaign for Freedom of Information says that, having failed to restore official secrecy with a full-frontal assault, the government is trying guerrilla tactics instead. "In a few years," he tells the Eye, "they will be able to say, 'No one minds new agencies operating in secret, so why not extend secrecy to the whole public sector?'"
More top stories in the latest issue:
ENTERPRISE GROAN
The need for drastic belt-tightening means the government now plans to axe what was once the Tories' flagship business support scheme.
CALLED TO ORDURE
After just 90 minutes of debate, MPs waved through renewal of the Coronavirus Act 2020, the supposedly short-term measures from the start of the pandemic.
CENTRE GROUNDING
Labour's scheme to develop pro-Starmer parliamentary candidates has recruited some young thrusters with less than firm roots in the Labour movement.
UNCONTROLLABLE PURGES
More than 20 years after David Evans first presented a plan to overhaul the running of the Labour party, he now has his chance to put it into practice.
HOUSING NEWS
The government's Heat and Buildings Strategy sets out plans to retrofit as many homes as possible by 2035 – but the reality falls short of the hype.
OUT OF SIGHT...
The government's recent health and social care reform summit failed to include any disabled people's organisations among the 43 invited "leaders and experts".
UNWELCOME MATT
Disgraced former health secretary Matt Hancock was caught in the crossfire between the UN Economic Commission for Africa and the UN's top brass.
BRUSSELS SPROUTS
The EU's Stability and Growth Pact (SGP), which in fact enshrined budget austerity, was one of the early victims of the pandemic.
DEAR OH DIO...
After a bollocking from MPs, the Defence Infrastructure Organisation (DIO) has found a crumb of success to announce: the opening of its new £12m offices.
HAPPY CR-APPY
The Department for Environment, Food and Rural Affairs is to commission, at a cost of £300,000, "a mindfulness app" for its civil servants. Bless.