Smoke on the water
Freeports, Issue 1556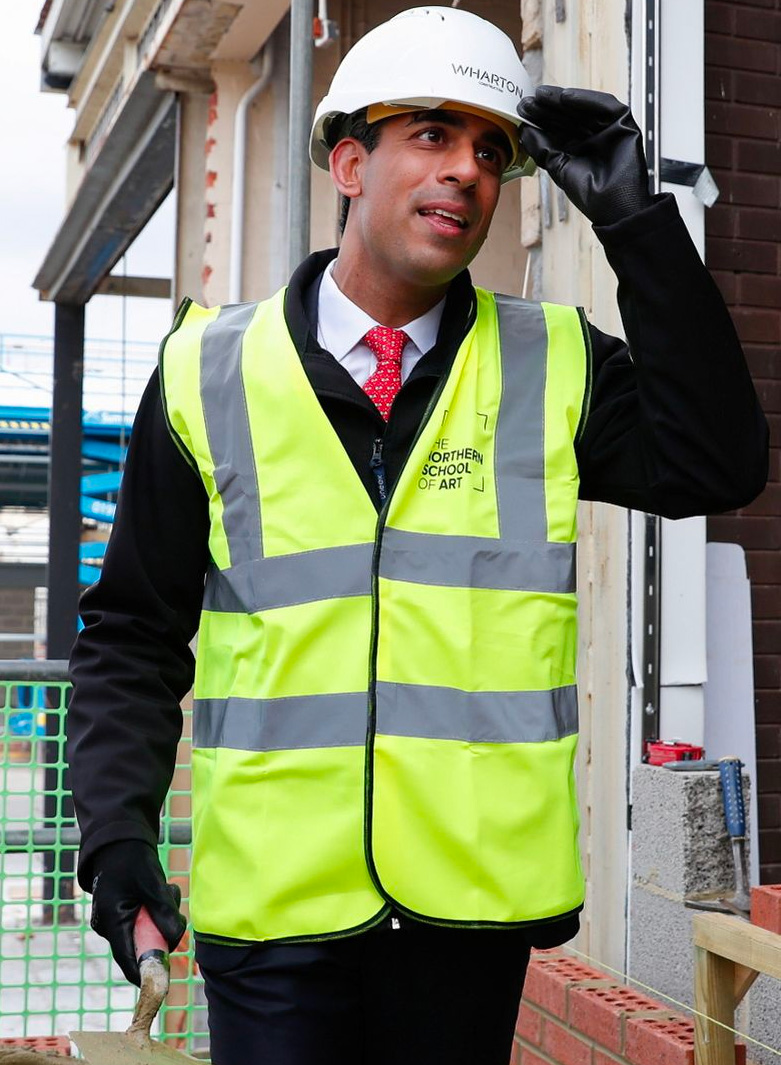 IT DIDN'T take long for chancellor Rishi Sunak's low-tax flagship freeports policy to become a plaything of the usual offshore operators.
The announcement that Brookfield Asset Management, the Canadian asset manager that owns Teesside port operator PD Ports, was selling the company has been seized on by Teesside mayor Ben Houchen, a leading advocate for the special economic zones. His Teesside Development Corporation has teamed up with insurer Legal & General, the bank Credit Suisse and an outfit called the Pensions Insurance Corporation plc to form a consortium which looks a strong favourite to acquire PD Ports.
Interest from the gnomes of Zurich is hardly surprising – though neither is it reassuring given that Credit Suisse was fined $2.6bn a few years ago for running thousands of secret offshore accounts. Anyone looking into the record of freeports might hope for shareholders with more concern about tax dodging.
Smugglers' favourite
The staid-sounding Pensions Insurance Corporation plc was formed 15 years ago by Tory donor Edi Truell (later chair of the London Pensions Fund Authority under Boris Johnson's mayoralty) to capitalise on the growing insecurity of income-related pension schemes. It then passed into the hands of Reinet Investments SA of Luxembourg (itself home to one of the world's shadier freeports). This outfit was the investment arm of luxury goods group Richemont, but it was spun out of the group in 2008 along with its large shareholding in British American Tobacco (BAT) – now worth a couple of billion euros and around a third of Reinet's portfolio.
That a company so invested in tobacco could be behind a major freeport isn't encouraging. One key concern is that reduced customs checks (already largely outsourced to port operators under Sunak's plans) enable the illicit entry of goods, with cigarettes top of the smugglers' product lines. The beneficiaries of this are tobacco companies themselves, most notoriously BAT.
Adding to a long history of complicity in fag smuggling around the world, in 2014 BAT was fined £650,000 by HM Revenue and Customs (reduced on appeal to £100,000) for failing to do enough to prevent its products being smuggled, largely by over-supplying lower tax destinations from where the ciggies were then illegally brought into the UK.
Illicit trade
As the campaigning charity Action on Smoking and Health said at the time: "Tobacco firms have fuelled smuggling on a massive scale by deliberately oversupplying foreign markets, knowing that their products will leak back into Britain." Meanwhile, in evidence to parliament last year, the Royal United Services Institute think tank pointed out that "several studies of the illicit cigarette trade point to transit and manufacturing in freeports".
Teesside was, controversially, one of eight freeport locations chosen by Sunak and communities secretary Robert Jenrick in March after heavy schmoozing by Houchen. This was despite scoring worse on official selection criteria than nearby, unsuccessful Tyneside, as revealed in Eye 1544. The whiff of something not quite right could be about to get stronger.
More top stories in the latest issue:
LAUGHING STOCKS
Why the Tories' most recent big bucks donors won't be unduly bothered by the prime minister's £12bn national insurance hike.
HOME COMFORTS
Financial engineering behind Britain's biggest care home chain HC-One may help explain what its boss calls the industry's "horrendous staff turnover".
LICENCES TO KILL
The UK trade department licensed the sale of 9,000 assault rifles to Afghanistan when it was already known the Taliban were edging back to power.
DOCTORS' ORDERS
MD on the flak aimed at GPs for not seeing patients face to face… and the pros, cons and unknowns of vaccinating 12 to 15-year-olds.
PRIMER SUSPECT
The mind-boggling profits made by Southampton-based PCR test kit and equipment supplier, Premier Design Ltd.
MELLERS' TALE
Tory donor David Meller and his brother have earnt a lot from procuring PPE – but their accounts show a gift for tax-efficient corporate deckchair-shifting too.
LUCKY BOUNCERS
The Leicester firm of accountants who've done very nicely from the bounce-back loan scheme that was meant to help small firms weather the downturn.
FOLDING UMBRELLAS
Staff who alerted the government to what looked like mini-umbrella company tax fraud at G4S-run Covid test sites are rewarded with… a pay cut!
ARGOT NOUGHTS
Deloitte's latest contract – to design a new operating model at Test and Trace –only makes sense to those who speak fluent management gobbledegook.
SUPERMARKETS WEEP
Tesco boss John Allan blames Brexit for the lorry driver shortage and empty shelves – but the problem is far deeper and firms like his helped to create it.
FOSSIL FOOL
Oops! The bank chosen by trade secretary Liz Truss as lead sponsor of a pre-COP26 environmental summit is one of Europe's biggest fossil fuel funders.