CONTACT
Subscriptions
Private Eye Subscriptions
3 Queensbridge, Northampton
NN4 7BF, United Kingdom
Tel: 01604 386 405
Tel (Overseas): +44 (0) 1604 386 405
Email:
subs@private-eye.co.uk
Company Details & Registered Office
Pressdram Ltd
(Registered in England No. 708923)
P E Distributions Ltd
(Registered in England No. 1313236)
Private Eye Productions Ltd
(Registered in England No. 747936)
All 3 companies above have their Registered Office at:
Lynton House, 7-12 Tavistock Square, London, WC1H 9LT
ALSO IN THIS ISSUE
ONLY IN THE MAGAZINE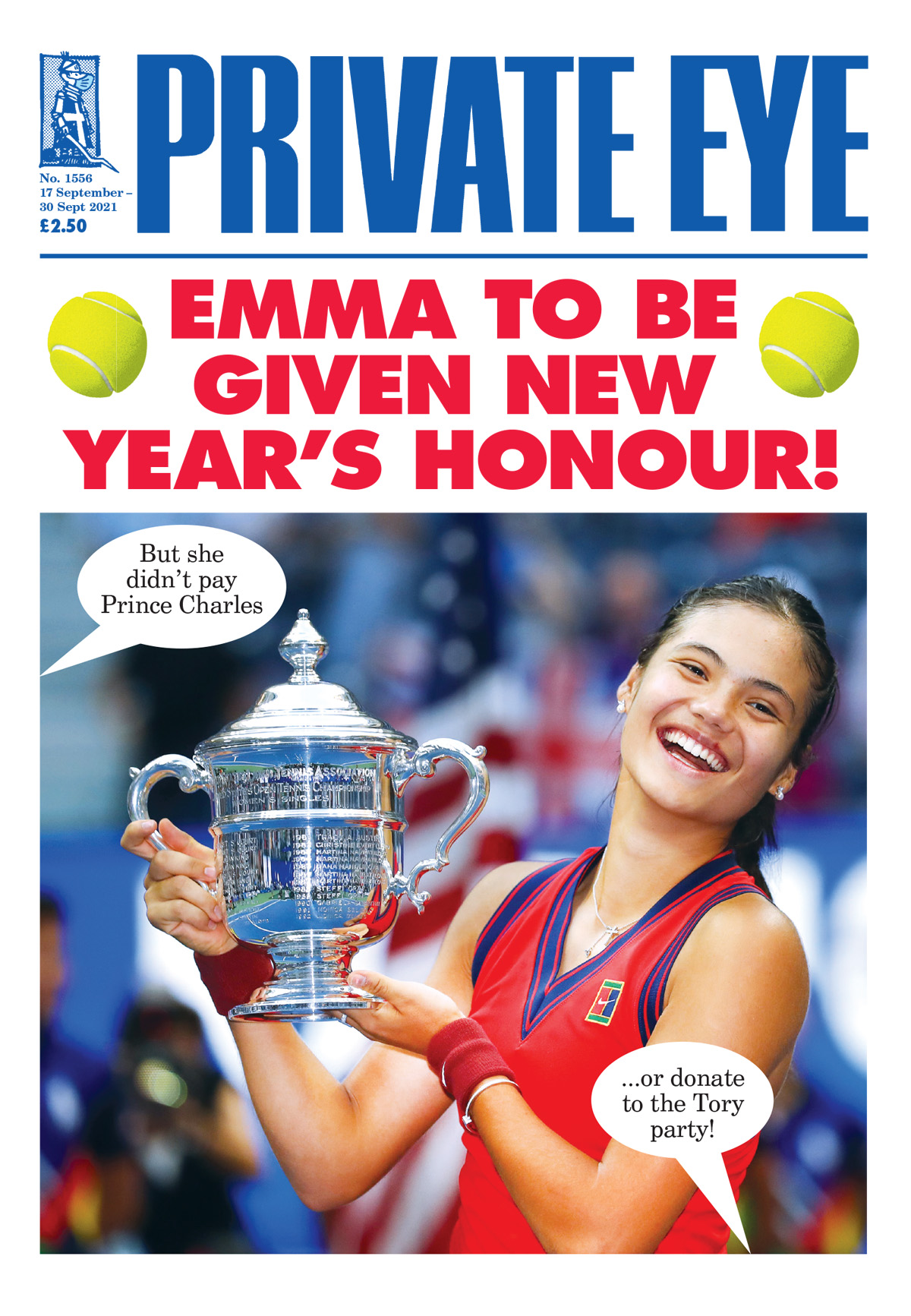 In This Issue
Prince Andrew to officially open a number of cupboards in which to hide – Court Circular exclusive… Panic buying starts as government promises there will be no October lockdown… Senior ministers vent fury at PM's national insurance rise by voting for it and not resigning… 'This is now the party for me,' says Jeremy Corbyn as tax-and-spend Tories fall behind in the polls… Raducanu victory on Amazon Prime and C4 signals end of the BBC… Relief as British weaponry left behind for Taliban turns out not to work… Keir Starmer unveils snappy 14,000- word Labour election slogan… Widespread joy as offices reopen and rush-hour traffic jams resume… Miriam Margolyes' Diary, as told to Craig Brown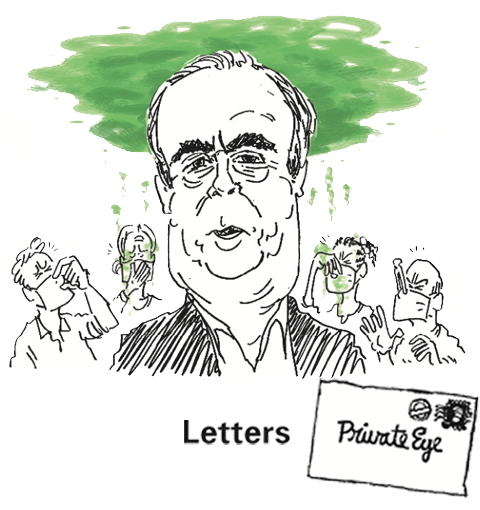 Laughing stocks
Big Tory donors unfazed by the NI hike
Profits of doom
More rich pickings for Covid entrepreneurs
Teen vaccination
MD on the arguments for and against
Read these stories and much more - only in the magazine. Subscribe here to get delivery direct to your home and never miss an issue!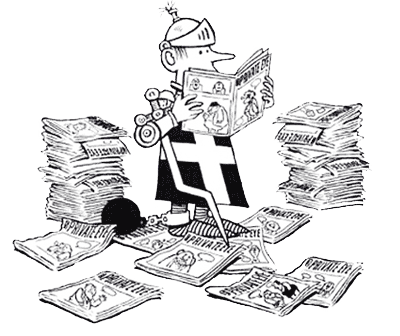 ONLY £2.50
SUBSCRIBE HERE
NEXT ISSUE ON SALE
27th October 2021
WHY SUBSCRIBE?