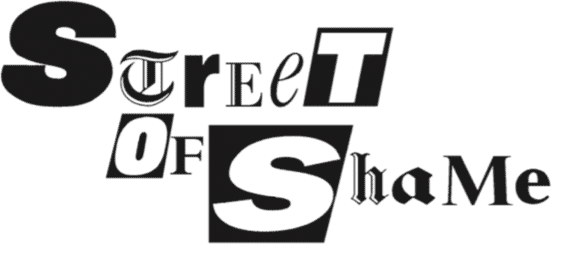 It's the Sun wot done it!
Phone hacking , Issue 1550
FOR several years, Rupert Murdoch and Rebekah Brooks have insisted they are handing out vast sums (£52m in the past year alone) to people who claim they were targeted by phone hacking and illegal activity by the Sun out of pure generosity, rather than because there was any phone hacking or illegal activity at the paper. But this absurd position was tested to breaking point at the high court this month, with the substantial settlement accepted by former Lib Dem MP Simon Hughes.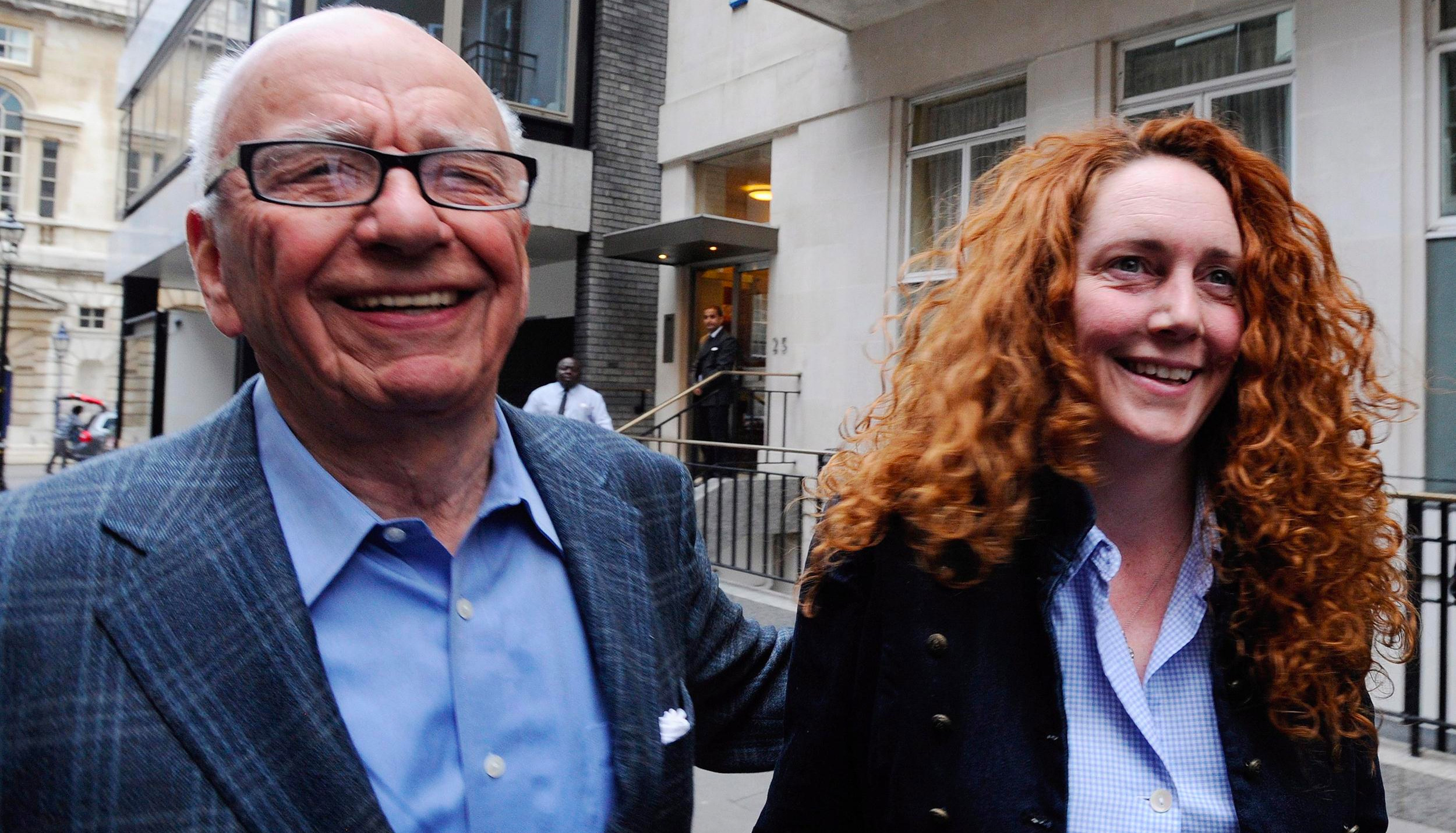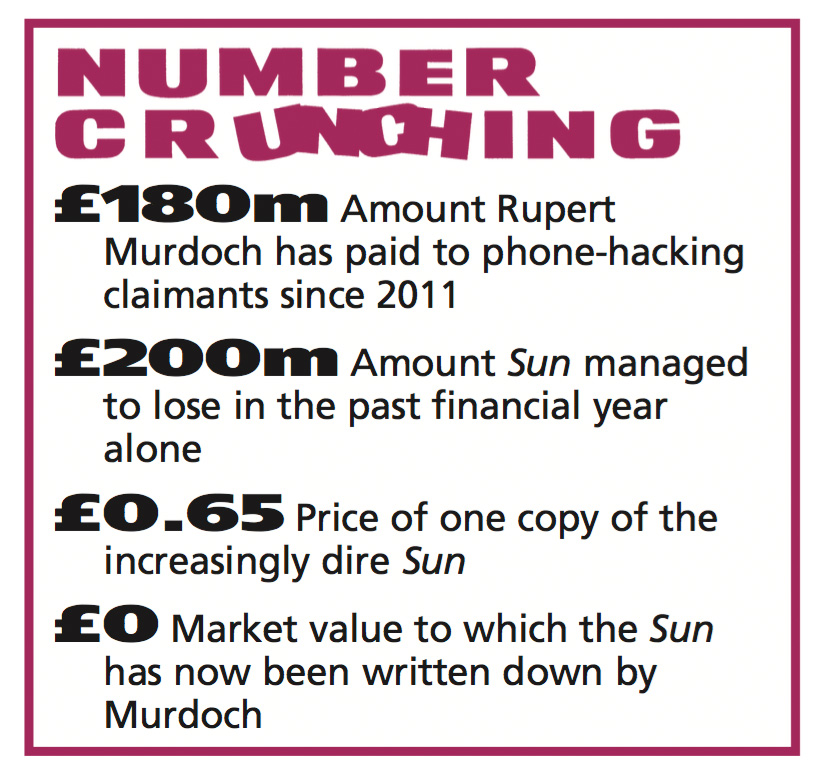 The syllogism so far employed by the gruesome twosome's tabloid subsidiary, NGN, runs as follows: the News of the World did bad things; people are suing over bad things they say both the Sun and the News of the World did; therefore, if NGN settles the cases, it can say it is only because the News of the World did bad things. But Hughes has already sued the Screws over phone-hacking, back in 2011 when the scandal erupted, and received a £45,000 payout. His more recent claim was unambiguously stated to be "in relation to unlawful information gathering at the Sun newspaper only".
Private phone data
This was filed in 2019 after Hughes learned that details of "his private home telephone call data", which he suspected were illegally obtained, had been shared among a number of journalists and editors on the Sun – going, he says, "to the top – senior editorial people, senior people at the top were clearly involved". The resulting front-page story "outing" Hughes in 2006, complete with details of calls he had made to gay phone chat lines, was published while Brooks herself was editor. It was bylined to political editor Trevor Kavanagh, and charmingly headlined "A Second Limp-Dem Confesses: I'm Gay Too – Another One Bites the Pillow".
Just to be completely clear: Hughes's lawyers pointed out that his case relied in part on "evidence of concealment, numerous statements made by representatives of the defendant asserting that the Sun journalists were not involved in unlawful activities". The Sun's legal team tried to have his claim struck out, but when last month Hughes sought to add a case of "fraudulent concealment", including details of evidence he said had been deliberately destroyed, they caved in and offered to settle.
Nevertheless, the statement that was read out in open court on 10 June still contains the laughable clause: "The defendant's position throughout these proceedings is that it makes no admissions in relation to the Sun newspaper and the parties have settled the claim on that basis." More unusually, the paper's lawyers declined to put their name to it. As Hughes's own barrister, the inevitable David Sherborne, notes: "The parties have attempted to agree a joint statement but this has not been possible."
More top stories in the latest issue:
THE PAUL FOOT AWARD 2021
The investigations and campaigns were so strong, the judges had to add a new category of Highly Commended to reflect the quality of this year's entries.
DANIEL MORGAN WATCH
The independent report into Daniel Morgan's murder devotes 141 pages to the media's role in the botched police investigations. But you'd never guess from the press coverage.
CHRISTIAN VALUES
The Daily Mail berates the BBC for filming as footballer Christian Eriksen received life-saving treatment – alongside five very tasteful photos of its own!
MYSTIC MUG
Ex-Lib Dem think-tanker turned online Spectator columnist Nick Tyrone's prediction for the Amersham by-election is a crystal balls-up.
UNCONCIOUS BIAS
Andrew Neill's fans in Fleet Street display, er, no diversity of thought at all as they all big up the launch of his "anti-woke" GB News TV channel.
PLACE YOUR BETS
The Telegraph lauds a TV documentary exposing how gambling firms lure new punters – as its sports pages are awash with bookies' ads offering free bets!
HACK & SLASH
The messy truth behind Guardian editor-in-chief Kath Viner's ousting of chief executive Annette Thomas after little more than a year.
RADIO RENTQUOTE?
With Times Radio on life support, how long before Sun and Sunday Times columnist Rod Liddle is behind the mic on Radio Rod?
GOOD NEWS CORNER
A six-year legal battle is finally over for Grzegorz and Teresa Malkiewicz and their 5,000 circulation Polish language newspaper, Nowy Czas.