Prime Minister's Questions
Live on Fakebook, Issue 1547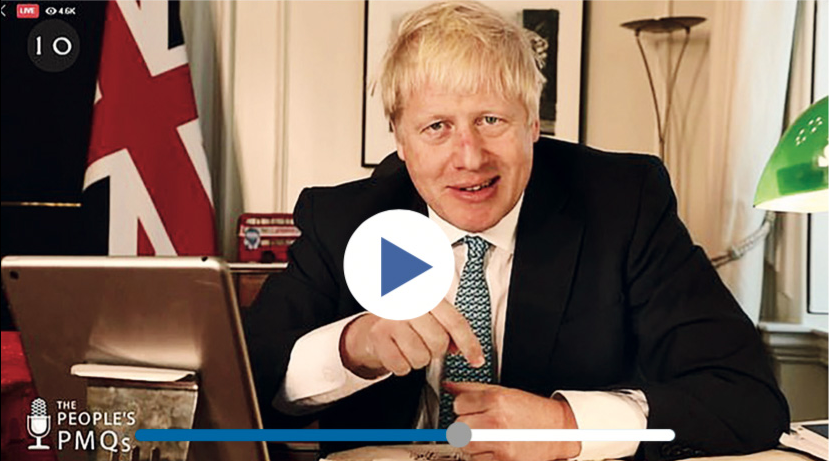 Hoorah!
Another Bozza election triumph in the bag, snatching victory from the jaws of defeat! In the words of St Margaret of Assisi, "Rejoice! Rejoice! Gloat! Gloat! Gloat!" I told you the public weren't interested in anything about wallpaper, sleaze, PPE, cronyism, corruption or who runs the country. In the words of that other great Tory, St Tony of Blair, it's "Vaccination, Vaccination Vaccination!" Our stonking election tsunami proves conclusively that I am the greatest "One vaccination Tory" ever! See what I did there? It's the Bojo Banter that the public love. They don't care about anything else. They love me and that's all that matters. See you in ten years' time folks! Play that music!
(EXPENSIVE RUSSIAN DIGITAL MUSIC SYSTEM PLAYS RED WALL ARMY CHOIR SINGING "TOTAL ECLIPSE OF THE HARTLEPOOL")
Cabinet Secretary (Simon BriefCase): Technically, you're meant to answer some questions, Prime Minister.
Boris: What's the point? Whatever I say or do doesn't matter! I could murder your Granny in broad daylight and get away with it!
BriefCase: Of course we haven't had that inquiry yet…
Boris: It'll still find me completely innocent. Oh all right BriefCase, have it your way. Let's get some questions in before Carrie insists on your resignation. And the first question is from ME. "How can the journos get it so wrong all the time?" Is it because they're all jealous of the Bozzster? Good question, Boris, and the answer is "YES!" You're World King and they're not, so Yah Boo Sucks to the lot of you, particularly Mad Max Hastings – you just lost the Battle! Geddit!? And as for you, Robert Pestilence, your predictions are about as reliable as a rubber johnny with a staple through it! Haw haw!
Robert Pestilence: Robert Pestilence, ITVeeeeeeeee. Prime Minister, you still haven't answered the question about where the money came from to pay for the refurrrrrrrrbishment of youuuuuur flat.
Boris: No one's interested in that. That's yesterday's snooze. Yawn, yawn. No one cares about decoration, Pesto – it's vaccination that matters - or don't you read the newspapers? Next question!