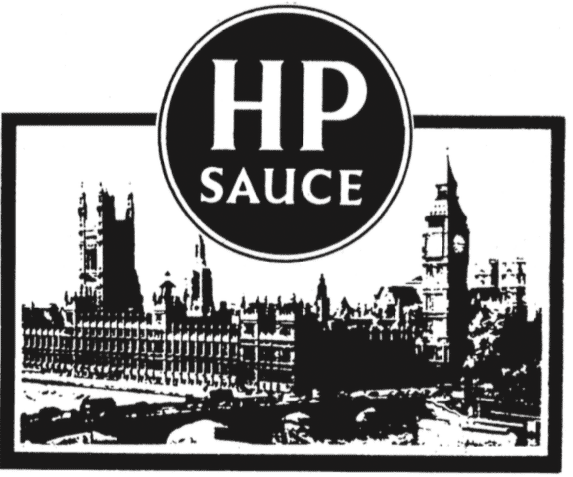 Race to the bottom
Racism review, Issue 1545
A GREAT many problems have been identified with the report issued by the government's Commission on Race and Ethnic Disparities at the end of last month, but one aspect guaranteed trouble before anyone had read a word of its 258 pages – the manner in which it was released.
The entire report was made available on the government's website at 11.30am on 31 March. But at 5pm the day before, a 900-word "trail" of its contents was released to selected journalists. Chirpily headlined "Education and aspiration is creating a more open society for all, landmark study finds", it was subject to a very unusual "no approach embargo" which banned hacks from seeking comment on the contents from the commission's members, or anyone else.
Friendly fire
It had the desired effect on the next morning's front pages of the government's preferred outlets. The Telegraph hurrahed that "Britain is leading the way on race relations"; the Times led with "Diverse UK hailed over narrowing of race gap, Britain a beacon to world"; and the Mail splashed with "Landmark report says Britain 'a model to world' on diversity – and finds NO evidence of institutional racism."
Other outlets, several of which had requested advance sight of the report, were not given the briefing and were forced to play catch-up the following day. One of those excluded was the country's only dedicated race correspondent, the Independent's Nadine White, who was told by the Equalities Office: "I'm afraid the commission specified a tight list of journos to be given the trail."
White out
White fell foul of equalities minister Kemi Badenoch in February, when she submitted a legitimate question to departmental press officers on behalf of her then employer HuffPost, only for the MP to denounce her on Twitter for being "creepy and bizarre" and attempting a "smear", which resulted in the journalist receiving a blizzard of abusive messages and phone calls.
Badenoch has been telling colleagues for some time that she believed Number 10 race adviser Samuel Kasumu had been leaking stories about her to White – and last week Kasumu resigned in the wake of the report. (His original resignation letter, first submitted two months ago, referred explicitly to the Twitter incident, made it clear he considered it a breach of the ministerial code and complained about "the lack of response internally".)
To add insult to injury, Badenoch herself then wrote a piece for the Mail on Sunday on 4 April denouncing "the usual suspects who dominate the discussion" on race issues and complaining that "the report's 258 pages, its findings and recommendations have barely been discussed".
Oh brother, it's Gibb
Who was responsible for the comms cock-up? One of those involved was Robbie Gibb, the former Downing Street chief spin-doctor who did so much to make the country love Theresa May. Now a senior adviser at PR firm Kekst CNC, he apparently offered pro bono advice on the media strategy for the launch. It was such a success that the PM tried to distance himself from the furore on 1 April and the commissioners felt obliged to issue a statement to clarify their position the day after that.
Gibb's last appearance in the spotlight was as champion for the nascent Union Jack-bedecked news channel GB News, though he has since been elbowed aside by its more publicity-hungry chairman, Andrew Neill. A piece in the Mail on Sunday last August claimed Gibb was "spearheading" the attempt to set up a station "with sources describing it as an antidote to the 'woke, wet' BBC". Just the man to handle a sensitive report into racism in Britain!
More top stories in the latest issue:
BRAVE NEO WORLD
The new head of the government's Commission on Countering Extremism has neocon views that will themselves seem pretty extreme to many observers.
FOCAL RANGE
The prospect of widespread child illiteracy is apparently "the prime minister's top priority" – but then the PM has a very long list of professed "top priorities".
COULDN'T GIVE A XXXX
Chancellor Rishi Sunak has decided to ignore the findings of a major report that shows UK business competition is "deteriorating".
BRUSSELS SPROUTS
Choosing to snub European Commission president Ursula von der Leyen last week was not the smartest move by Turkey's strongman, Recep Erdo?an.
CALLED TO ORDURE
Northern Ireland select committee MPs struggled to discuss a report the government was refusing to publish, with the man behind it gagged.
SOCIAL FAUX PAS
The independent review of children's social care is barred from making recommendations that cost money – unless it identifies cuts to pay for them.
TUC NEWS
Since a QC concluded that bullying, misogyny, cronyism and sexual harassment were "endemic" in the GMB union, little has changed, according to female staff.
MANDY LIFEBOAT!
Labour leader Keir Starmer, stuck in a rut, has called on Lord Mandelson for help. Alas, his businesses remind everyone who his paymasters are these days.
HONG KONG PHOOEY
With local democracy crushed, Hong Kong's legal system remains the only independent check on the Carrie Lam junta. But for how much longer?