Don't have a hearth attack, but…
Wood fires, Issue 1542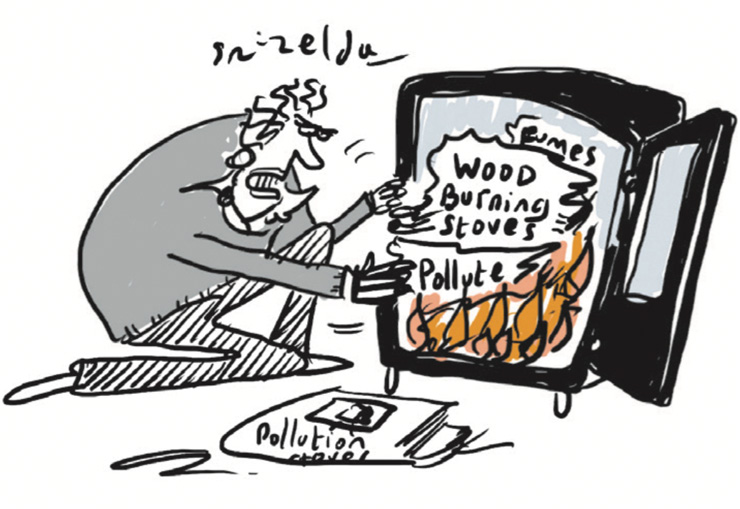 OLD SPARKY writes: Following our festive It's Grim in Isolation cartoon strip (Eye 1537) in which North London heroes Jez and Quin sported an "ethical real wood fire", correspondence to Lord Gnome on home heating has been prolific and, er, heated. Can there be an ethical real wood fire?
The answer is, categorically, "no". On cue, the government has just published 30 years of data on emissions of the harmful air pollutants resulting from various kinds of combustion. These data should be enough to give pause to any resident, of North London or anywhere else, before they light another log, wood pellet or other form of biomass ever again.
Even worse than coal
Long before diesel engines and airborne "particulates" became a major political issue, there was good reason to condemn burning wood for fuel, whether at industrial or domestic scale. This column has long inveighed against Drax and its fellow tree-burning power stations for their grotesque, highly subsidised emissions of CO2 – worse even than coal. And it's not just CO2 where coal is better than wood: coal has three times the energy density of wood – the reason the industrial revolution was coal-fired and, practically speaking, couldn't have come about any other way.
Coal's particulate emissions, though bad enough, are less than those of wood and other biomass fuels. Before Drax cleaned up its act, its wood-burning particulates were equivalent to those of 3m diesel cars. Domestic fires and stoves are worse than Drax in every respect. The new numbers paint the awful picture.
At 38 percent of the total, domestic wood fires and stoves are by far the biggest single source of "PM2.5s", the most harmful type of particles monitored. That's the same as emitted by all of industry combined, and three times as much as all road vehicles.
Aesthetics over ethics
Domestic wood burning has increased seven-fold in the past 30 years. Since virtually everybody could choose to fuel their homes differently, this is essentially a fashion statement, lamentably encouraged and subsidised by the government's own deeply flawed Renewable Heat Incentive scheme that was intended to stimulate use of genuinely renewable heat-pumps.
Incidentally, Britain isn't remotely the worst for domestic wood burning in Europe: continentals use wood fires to twice the extent we do. People may love the aesthetics of their wood fire, but as for ethics, they should think again.
COLUMNISTS
Issue 1542

With Bio-Waste Spreader:
"The UK's 1,260 horticulture growers have voted by a clear majority to abolish the £8.4m a year they pay in compulsory levies to the Agricultural and Horticultural Development Board (AHDB). But will the board now skew the vote by convincing ministers to ignore the 'one levy payer, one vote' basis for counting?…"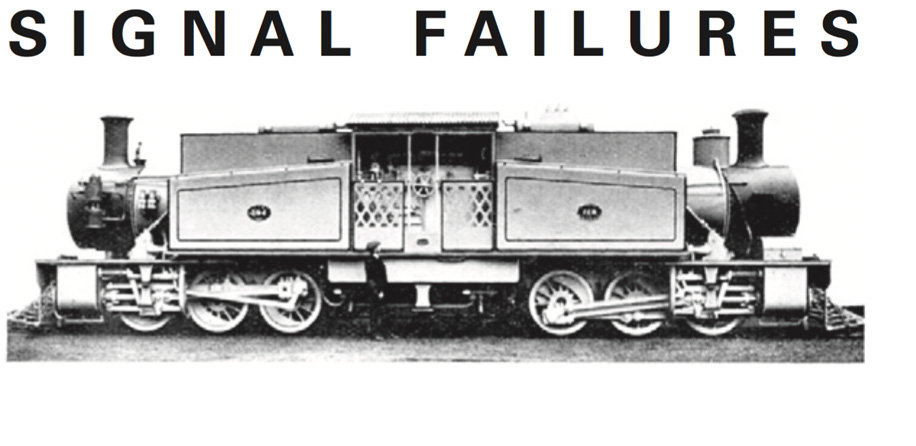 With Dr B Ching:
"If post-Brexit Britain is independent and confident, why must the Dutch and German governments still run its trains? Latest figures show that in 2019 Dutch state rail firm NS netted more revenue from its British transport operations (€2.9bn) than its Dutch ones (€2.7bn). That didn't even include a full year's revenue from the East Midlands franchise, launched in August 2019…"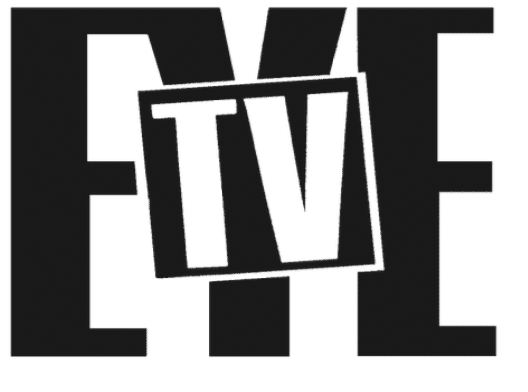 With Remote Controller:
"The claws of a crane sift a scrapheap, lifting white goods – from one of which protrudes the lower leg of a corpse that turns out to have been dead for 30 years. An abandoned car raised from the sea beside a ferry port links back to a mass killer in Northern Ireland in 1998. Beside the swimming pool at a Greek hotel resort, someone who lost a relative to murder 12 years before becomes convinced they have just seen the key suspect. Three old crimes rise in or around water. Although the geezer in the freezer in Unforgotten is an unusually literal example of a cold case, the dominance of TV crime drama by unsolved killings is further shown by the dumped Ulster vehicle in Bloodlands and the triggering vacationer in Man in Room 301…"

With Lunchtime O'Boulez:
"The City of London Corporation tried to bury bad news the other week. 'Corporation puts culture at the heart of recovery' ran the headline of an upbeat press release, followed by a list of all the great things it was going to fund. You had to read right to the bottom to find the real news – that the promised state-of-the-art £300m Barbican concert hall and Centre for Music has been ditched…"

With Slicker:
"The high court decision last week that Barclays had committed fraud and deceit and been dishonest but need not compensate the victim, dealmaker Amanda Staveley, epitomises the City narrative since the global financial crisis. More than 12 years later, the judgment of Mr Justice Waksman tells the same depressing, business-as-usual story. Bonus-driven bankers do bad things. Investors are misled… Laws and regulations are broken. Regulators are slow to act. Inept prosecutors eventually bring flawed prosecutions. Nobody is held to account. Still nothing to see here. Move along…"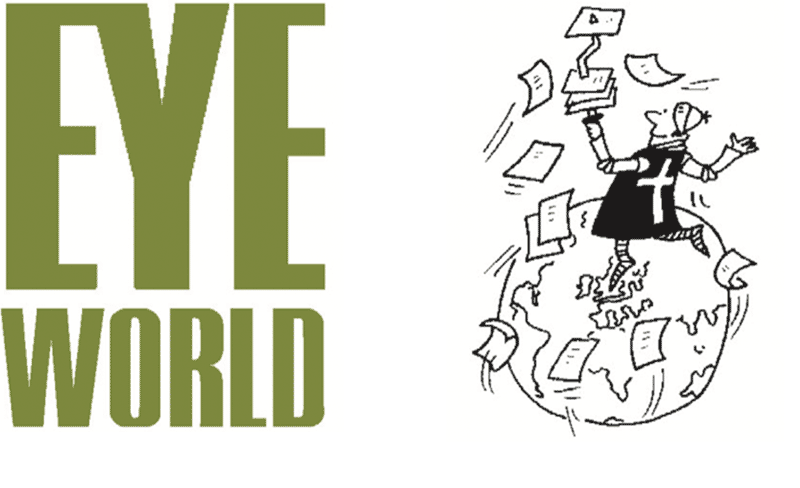 Letter from Guatemala City
From Our Own Correspondent:
"Everyone saw the storming of the Capitol in Washington DC. Far fewer are aware that some weeks before this, hundreds of demonstrators in the Guatemalan capital broke into our Congress building and set parts of it alight. The fires were soon put out, and the protesters evicted or arrested. But it was yet another indication how volatile the political and social situation is here at present…"