Music & Munificence
Culture, Issue 1534
In the last Eye, Lunchtime O'Boulez dared question why it was that the only country-house opera given money in the opening round of the Culture Recovery Fund handouts should be Nevill Holt – which got £85,000 by pleading hardship, even though it was the personal creation of Carphone Warehouse magnate David Ross, who is worth £700m and has only just stepped down as its official boss in favour of his 17-year-old schoolboy son, now designated the new "patron".
Since then, Nevill Holt has been busy on social media pleading its independence of Ross and his wealth. But the whole thing happens at his house, in a theatre he built. It runs with a £6.5m loan from him. And claims of independence don't quite chime with statements made only two months ago by Ross's friend and colleague Simon Toyne.
As executive director of the David Ross Education Trust, Toyne was responding to online comments about Ross's appointment as chair of the Royal Opera House when he wrote of Ross: "He is forensic in every detail of running an opera company… There is clear, no-nonsense direction." If this is independence, it's a strange kind.
Culture vulture
The big bucks bailout for David Ross's private opera-in-the-back-garden enterprise isn't the only "cultural recovery" handout to the deserving rich that has raised hackles. Now a musician tells Lord Gnome that "everyone I've talked to in the live music business is flabbergasted" at the recent hand-outs to a west London music café, the Troubadour – £647,172 from the Department for Digital, Culture, Media and Sport's Covid fund, plus £35,000 from Arts Council England.
Owned since 2015 by a wealthy American investment banker Giles McNamee, the Troubadour may have been a venue of choice for the likes of Bob Dylan (and indeed Private Eye) in the 1960s but those days are long, long gone. Today it is a wine bar, restaurant and coffee house, but musically speaking the standard fare is described by one denizen of the London gig scene as "open mic evenings and nothing acts… The Jazz Café or even the Dublin Castle it ain't." Yet its new grant is even more than the DDCMS has given to far weightier London music venues such as Kings Place (£562,000).
A sentimental few grand to help a "heritage" café might be one thing, but more than £680,000 in total from funds designated for cultural recovery? "That's just crazy," says the musician. "You could subsidise half of what's left of London's rehearsal rooms for that." He has, however, overlooked one fact. McNamee may be a Yale-educated Bostonian but he spent his schoolboy years in the UK. At a place called Eton.
Money for nothing
Music industry eyebrows were also raised by some of the other businesses chosen for big payouts from the Culture Recovery Fund. One major winner, receiving £967,679, was Paradigm Agency, which represents many of the biggest names in the music industry including Coldplay, Ed Sheeran and Billie Eilish.
Paradigm qualified via its London branch, acquired when it took over UK agency Coda; but this is just one of nine offices, the rest being in the US and Canada. A report in Variety in May noted that the company is "believed to be shouldering a debt load of about $80m after a nearly 15-year run of buying up music agencies". How does this sit with the fund's requirement that organisations receiving cash must have been "financially viable" before the Covid crisis?
The same question could be posed about Boiler Room, which films DJ sets from clubs worldwide and streams them on its website: it filed accounts in August showing a loss of £1.7m for the year ending 31 December 2019, but has been handed £791,652 of public cash. This is despite its website stating that "the majority of Boiler Room shows… are self-funded and for these shows artists are not paid fees" – something sniffily amended when highlighted by industry whistleblower and Mixmag columnist the Secret DJ on Twitter a fortnight ago.
"As of June 2020 [Boiler Room] pays artists for all non commercial shows," the company, which was founded in 2010, said. "No artists have played Boiler Room for free since then, and all artists will continue to be paid going forward." Since March their website has been carrying "streaming from isolation" sets from DJs performing in their own homes, and requesting donations for causes affiliated to Black Lives Matter.
This isn't the first controversial award to Boiler Room: in 2018, Arts Council England provided a £297,298 "Ambition For Excellence" grant to film and broadcast the Notting Hill Carnival and challenge "negative media perception". Since this was almost three times as much as the carnival organisers receive from the council, and Boiler Room is headed by Blaise Bellville, the white, Marlborough College-educated grandson of an earl, it resulted in accusations of "white colonisation" and unflattering graffiti around the area, including the memorable "Fuck racist Met Police and Fuck Boiler Room too!!!" sprayed along the Westway.
Possibly the least explicable recipient, however, was Sundissential Ltd, a company using the name of a legendary 1990s club brand but which was not founded until 2016 and was listed as dormant until this very September, when it filed accounts showing net assets of £79,783. Those have now been boosted by a generous £223,822 from the Covid fund, despite only a handful of events having been put on under the Sundissential brand in the past decade.
Director John Nolan – who Companies House documents reveal was born in 1996, and would have been a toddler when the club was in its heyday – appears to have only the vaguest idea what he might do with the money, to judge by an interview he gave the Shropshire Star. He said its funding "would not only allow it to survive, it would allow it to start planning a 25th anniversary socially distanced tour of Britain and possibly abroad – including an event in Telford."
More stories in the latest issue: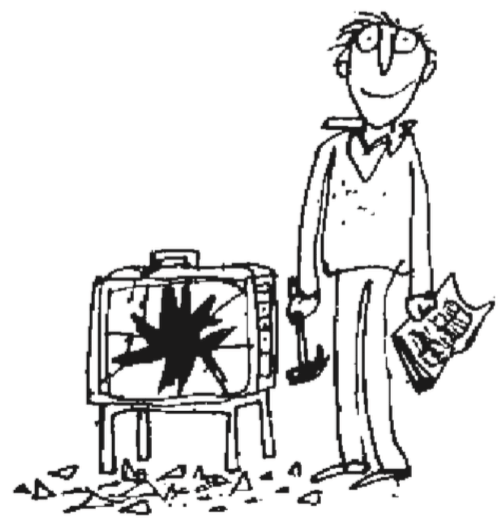 SO. FAREWELL THEN
An exodus of experienced news correspondents is under way as the BBC tries to make news appeal to younger people.
PARTY POOPERS
BBC guidance on staff attending public demonstrations or gatherings remain as clear as mud.
THE MARCH OF TIM
As new BBC director general Tim Davie settles in, former rival James Purnell heads out the door.
SPOOKY RESEMBLANCE
A Radio 4 presenter denied that she had ever read a book with the same title as her show – but she praised it on her own website in 2016.
ANTI-SOCIAL MEDIA
A online gambling advert featuring fluffy toys was allowed to skip Facebook's ad review programme, intended to protect under-18s.
PLUS: Ad Nauseam, Malgorithms, Dumb Britain & more.