Postcode Lottery
Coronavirus, Issue 1531
BORIS JOHNSON'S "moonshot" plan to test 10m people a day looks further off than Mars, despite the government insisting last week that it had spare testing capacity of up to 35,000 per day. Meanwhile, people showing symptoms were being told to travel hundreds of miles for appointments, or that there were none available – despite test centres being visibly empty.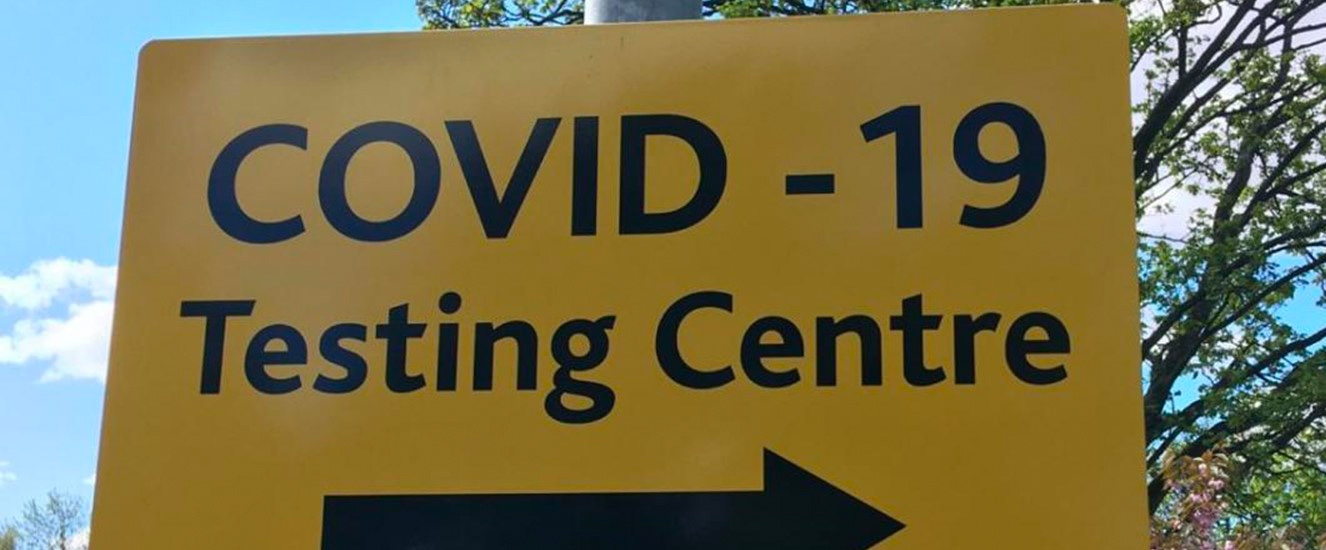 The fault appears to lie with the software behind the online booking system, set up by the Department of Health and Social Care (DHSC) with £800,000-worth of services bought from software company ACF Technologies under emergency rules that do not require contracts to be put out to tender. Five months after its launch, it's still labelled "alpha" – the term used for software in the very earliest stages of testing. This phase is normally completed and followed by a successful beta test before a product is let loose on the public.
Fails to load
It appears that there are at least two major bugs in the system that, when combined, can prevent requests for appointments going through and disguise the fact that they have been blocked. The site allows users to select "Change to walk-through" or "Change to drive-through". But when they do, if the website fails to load properly (as it often does), it omits to deliver an error message, simply telling the user that no tests are available. This, though, doesn't explain why appointments are being made and QR codes (two-dimensional barcodes for scanning) issued for test centres at the other end of the country. The DHSC insists that it is "not a system issue".
In the meantime, staff at the testing sites have discovered ways to work around the glitches. In many cases, they discovered that even entering the postcode of the testing site failed to produce the QR code needed to access a test, let alone any others from the local area. One Oxfordshire resident who thought she had successfully made an appointment discovered on arriving at an empty test site that there was a problem with the booking. "But the chap said, 'I'll give you a hint – if you put in any postcode and get a QR code, you can come back.' We got one for Aberdeen airport, went to Swindon and they scanned it and let us in," she tells the Eye. ?
Queues of people doing exactly the same thing
Natalie Robson of Wiltshire had a similar experience. "I went on to Booking.com and started putting in hotels anywhere in the country – and we got a hit on one that was in Scotland. So we managed to get a QR code, and as soon as they saw it at our local centre they gave us a test," she says. "There were queues of people doing exactly the same thing we were." Residents of Twickenham and Kent have used the same trick, while one Peterborough resident struck lucky with a Northern Irish postcode.
However, after questioning by the Eye, the DHSC appears to have scrambled to close the loophole: it made it clear that it was "not permitted" to use a different postcode to get a test. "If someone turns up with the wrong QR code for a site, they will be turned away from the site and advised to go to the correct site they booked on," says a spokesperson. "People who have booked a valid appointment at a testing site will receive a test."
More top stories in the latest issue:
BATMAN AND ROBIN
Sir Patrick Vallance and Prof Chris Whitty laid out the dilemma of rising infections, while leaving the prime minister to decide on the solution.
DUTIFUL LAUNDRETTE
Plans to make the ultimate owners of shell companies verify their identity are yet another minor tweak for a problem of international political proportions.
LAW AND DISORDER
The three lawyers asked to provide "independent" advice to the cabinet on the EU Brexit agreement are ardent Brexiteers.
DAFT PUNK
Chris Grayling's decision-making on transport continues to cast a long and expensive shadow.
MANDARIN LESSONS
Parachuting Baroness (Dido) Harding in to run the NHS Test and Trace programme has circumvented civil service rules on political impartiality.