Nikhil desperandum
Man in the Eye , Issue 1526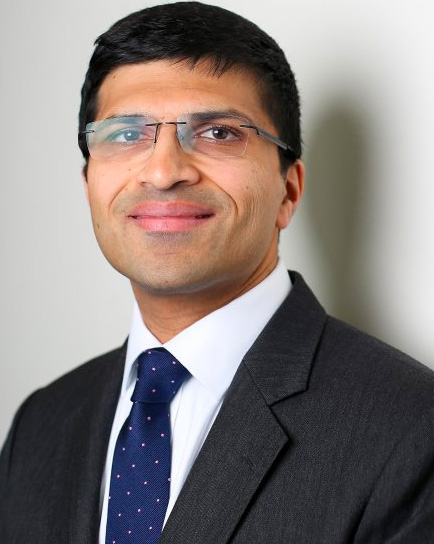 THE appointment of Nikhil Rathi to lead Britain's main financial regulator, the Financial Conduct Authority, speaks volumes for the light touch, free market instincts that lie beneath the cloak of competence which chancellor Rishi Sunak has assumed while doling out Covid cash.
Recent financial scandals such as the London Capital & Finance mini-bond rip-off, plus inevitable post-Covid stresses in the financial sector, demand a tough regulator. In Rathi, however, the chancellor has opted not just for a fellow Oxford graduate in philosophy, politics and economics (Rathi 2000, Sunak 2001) but also a promoter rather than a sceptic of adventurous finance – and one not above the odd trick himself.
Promoting London
After a stint in the Treasury, including work on the 2008/9 bank bail-outs (memo to ambitious officials: get on a team throwing money at a problem), Rathi went to the Stock Exchange, where he set about promoting London as the place for everybody and anybody to raise cash.
As chief executive of London Stock Exchange plc, Rathi could be heard in recent years boasting how it had become the "largest exchange outside China for renminbi business", and had "hosted the first ever issuance by the Chinese sovereign [ie government] outside China". At the same 2017 event, he rattled off a list of Russian companies with Kremlin connections that had raised billions in London thanks to the LSE.
Among them was Lukoil, Russia's second largest oil company, owned by oligarch Vagit Alekperov, who happened to be the oil minister during its privatisation and who was on a US sanctions list when Rathi spoke. Rathi also bigged up Polyus Gold, Russia's largest gold miner, "owned" by the 25-year-old son of sanctioned oligarch Suleiman Kerimov, and floated in London in 2017.
Tax ruse
Rathi is equally enthusiastic about the junior, lightly regulated Alternative Investment Market, best known in the Eye's In the City pages for its collapsing companies. He recently boasted how US "fintech" companies preferred using the AIM market even when raising money from Americans, because "the fintech environment here is very attractive and appealing". All of which hardly screams "natural born watchdog".
No doubt the markets need their salespeople, but what qualifies one of them to become the country's top financial regulator? Nor is it obvious that someone involved in a tax ruse is the man for the job.
In June last year Rathi, together with his wife and mother, set up a limited liability partnership to own a £4.66m property they rent out on Eton Avenue, Belsize Park in London, funded at least partly by a loan from Investec Bank. The arrangement is used by landlords to get around laws brought in from 2017 to restrict tax relief for the interest paid on mortgages to the basic rather than higher rate.
Asked if this was behind Rathi's use of the set-up – until he resigned from the LLP two days before the announcement of his FCA job – a spokesman replied: "The LLP and all members of it are UK tax resident and pay all taxes due in the UK." That'll be a yes, then. London as Singapore-on-Thames gets closer by the day.
More top stories in the latest issue:
A BIT RISHI
Chancellor Rishi Sunak's plan for 10 new low-tax, low regulation freeports to boost economic recovery is an old idea and discredited in the rest of Europe.
INSIDE JOB
The huge recent coup against organised crime was the result of international cooperation in crime-busting. Shame the UK is about to drop out of Europol.
TRUE GRIMES
Darren Grimes puts his failure to challenge David Starkey on his slavery views down to inexperience. But Grimes has a back catalogue as an interviewer.
STOP AT RED?
The Infrastructure & Projects Authority gives HS2 a "red" risk warning of being unachievable and poor value. Is it time to pull the communication cord?
ZUCK ON THIS…
Despite the ad ban over its failure to quell hate speech, Facebook is accused of still profiting from campaigns by white nationalist causes and others.
PANDEMIC UPDATE
From NHS reform and vaccine trials, to coping with post-viral fatigue, MD sketches out a road to recovery from the coronavirus pandemic.
BLAME & SHAME
The PM blames Public Health England for failing to control Covid-19, but it was the Tories who ignored expert advice and created PHE in the first place.
OUT OF PATIENTS
Waiting lists for important but non-urgent operations grow, but private hospitals are twiddle their thumbs thanks to a generous government deal signed in March.
WHO BENEFITS?
Reintroduction of benefit sanctions for disabled people shows the government's indifference to their plight, highlighted by the coronavirus pandemic.
DIVIDE & EARN
The same management consultants behind decades of upheaval in the NHS which left it ill prepared to cope with Covid-19 make hay from the fallout.