CONTACT
Subscriptions
Private Eye Subscriptions
3 Queensbridge, Northampton
NN4 7BF, United Kingdom
Tel: 01604 386 405
Tel (Overseas): +44 (0) 1604 386 405
Email:
subs@private-eye.co.uk
Company Details & Registered Office
Pressdram Ltd
(Registered in England No. 708923)
P E Distributions Ltd
(Registered in England No. 1313236)
Private Eye Productions Ltd
(Registered in England No. 747936)
All 3 companies above have their Registered Office at:
Lynton House, 7-12 Tavistock Square, London, WC1H 9LT
ALSO IN THIS ISSUE
ONLY IN THE MAGAZINE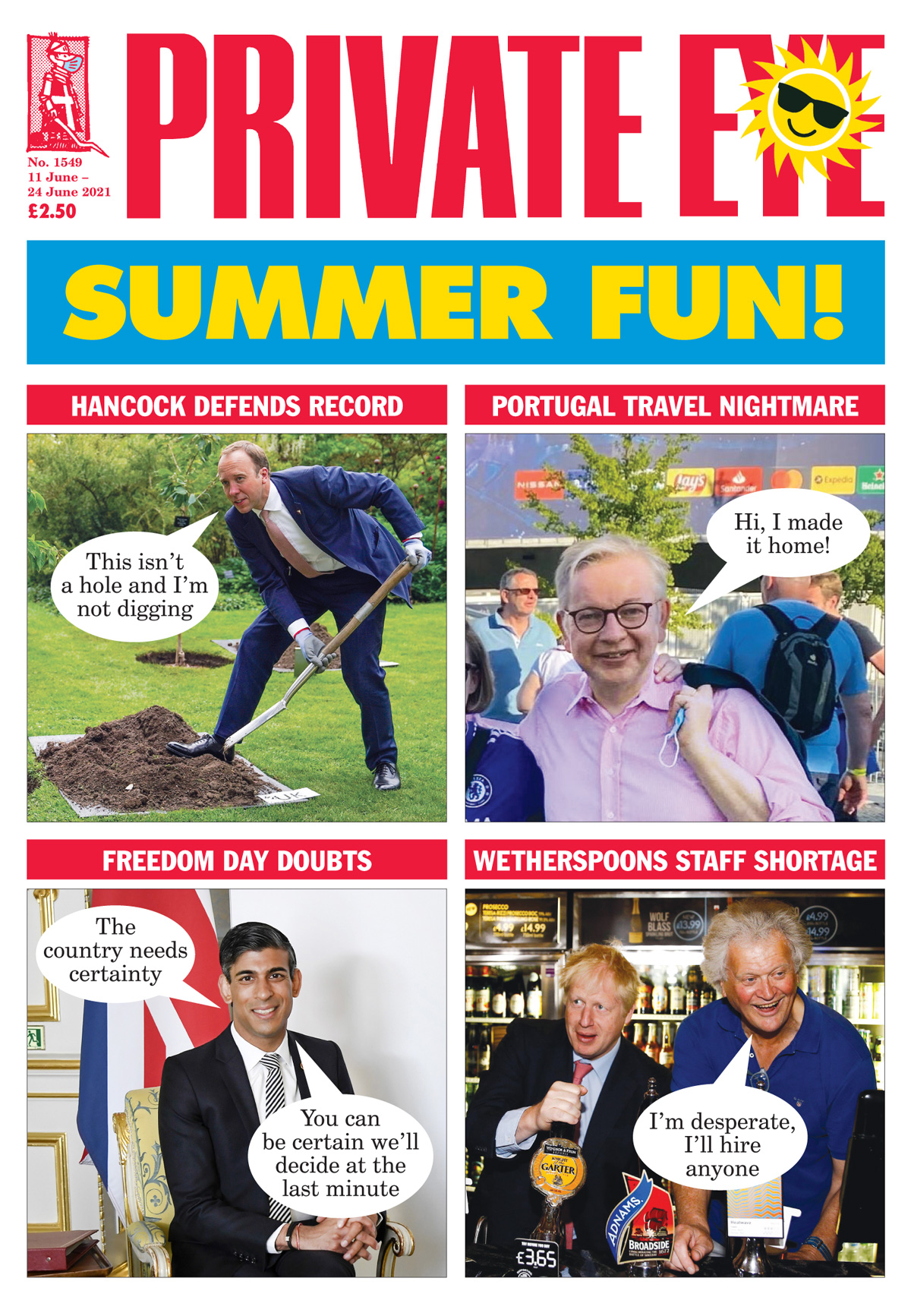 In This Issue
Arse coverings may still have to be worn after 21 June, confirms health secretary Matt Hancock… England manager calls for pre-match boos ban ahead of Euros… Satire to sue as pro-Leave Wetherspoon boss calls for new visa scheme for EU workers… Newspaper editors regret becoming hooked on filler… Damehood for pandemic heroine who rolled out Strictly Come Dancing across Britain… Tennis star says it's unfair to see government figures struggle as they refuse to answer questions after poor performances… Closure of Holby City 'a slap in the face for the fictional NHS'… I'm proud to show off my flabby articles about Kate Winslet, writes Philippa Page… Bob Dylan at 80, as told to Craig Brown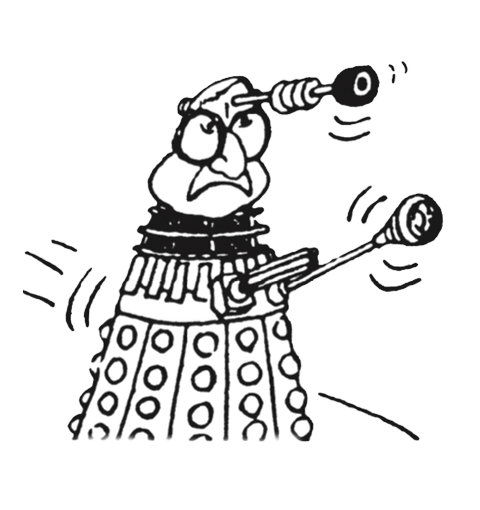 Canine cons
The dodgy dog dealers faking Kennel Club papers
Bashirgate, Pt 94
Hussey, Birt and a BBC blame game
Pandemic update
MD on freedom and that Cummings evidence
Read these stories and much more - only in the magazine. Subscribe here to get delivery direct to your home and never miss an issue!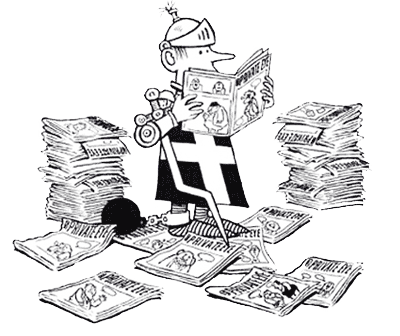 ONLY £2.50
SUBSCRIBE HERE
NEXT ISSUE ON SALE
23rd June 2021
WHY SUBSCRIBE?