Steaming leak stew
Food Standards Agency, Issue 1549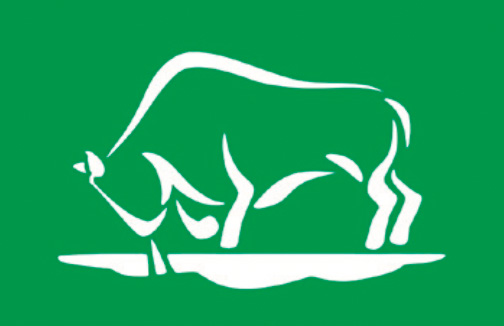 TROUBLE looms for the Food Standards Agency (FSA) over its contract for the veterinarians who provide official controls in English and Welsh meat-production plants and are supplied by Leeds-based Eville & Jones (GB) Ltd.
Documents obtained by the Eye show that not only has the FSA handed a monopoly contract to a company up to its neck in tax avoidance and minimum-wage violations (Eyes passim), but it has also been overcharging abattoirs and other facilities – and seeking to cover this up.
Dealing with a freedom of information request from the Eye for details of its payments to Eville & Jones (routinely published for government contracts, but kept secret for this one), the FSA inadvertently released a batch of internal correspondence. Much of it related to a separate request from the Association of Independent Meat Suppliers (AIMS), which pays the FSA for Eville & Jones's work. Among other things, AIMS wanted to know what was behind a mysterious and substantial reduction in what it was due to be charged for 2021/22, as the FSA had repeatedly refused to explain it and the group was beginning to smell a rat.
Not all inclusive
It was right to do so. An internal email from FSA "information governance manager" Paul Smith revealed that most of the reduction was for what Eville & Jones would be making in profit on the deal. After looking at the relevant EU directive (now incorporated in UK law), Smith concluded that "profit for a third-party contractor such as E&J was not allowable cost for inclusion in the charges".
Not only did this mean the latest charge needed to be reduced, it also meant previous years' fees had been excessive. Would the government agency come clean and pay up what it had overcharged Britain's meat suppliers? Er, no.
"At this point we believe the issue around including E&J's profit in the charges has not occurred to AIMS," Smith wrote, adding that "if they were alerted to this it may prompt a retrospective claim against the FSA which could result in a risk of challenge equivalent to six years of E&J profit".
Late review
Asked about the matter by the Eye, a spokeswoman said the FSA was "reviewing our approach to historical charges and when we have completed this review we will share our position with relevant stakeholders".
The revelations will almost certainly provoke a legal challenge to the FSA, which could yet unearth more about its cosy relationship with Eville & Jones, as well as presenting the taxpayer with a hefty bill. The National Audit Office is also likely to ask how a government agency could have mismanaged its major contract for so long and then hushed up a debt to independent businesses.
Hide and seek
Meanwhile, the Eye's request for information on payments made to Eville & Jones continues to be refused as harmful to the FSA's commercial interests. This is despite further emails revealing that Eville & Jones had no objection to a list of its payments being released. Reasons given internally by Smith included the possibility of "challenges from losing bidders in the context of pricing assumptions they bid on differing from actual payments made". (This chimes with complaints the Eye has heard that when the latest contract was put out to tender last year, competitors offering more realistic prices lost out to Eville & Jones, which then came back asking for more money.)
This was all kept hidden from the Eye – until the email cock-up, that is
More top stories in the latest issue:
HOUSE OF CARDS
Priti Patel faces questions over the choice of a private contractor responsible for the chaos caused by the failure of new pre-paid cash cards for asylum seekers.
FALLING SHORT
Essential workers living in Salford have each received bills of around £100,000 to make their homes safe, as the government's pisspoor cladding fix continues.
PEDIGREE CHUMPS
Dodgy dog dealers are imitating UK Kennel Club registration to create fake breeding papers for farmed puppies shipped in from eastern Europe.
VLAD TIDINGS
Libel lawyer Geraldine Proudler sits on the board of the Guardian Foundation, which says "a free press is crucial" – but she also assists Russian billionaires.
THAMES BARRIERS
Communities that missed out on previous flood alleviation spending say they are being ignored after being dropped from the £640m River Thames Scheme.
TECHNICAL ERRORS
Three more university technical colleges have been handed financial notices to improve, as the specialist schools experiment for 14- to 19-year-olds unravels.
UNWELCOME MAT
Staff and parents at an Essex secondary school are fighting planned cuts from the multi-academy trust that runs it and 57 other schools.
SITE FOR EYESORES
A bullying Midlands park home operator is resorting to increasingly dirty tricks against a pensioner who dared to stand up to him.