Fake news takes a hit
Google ads , Issue 1507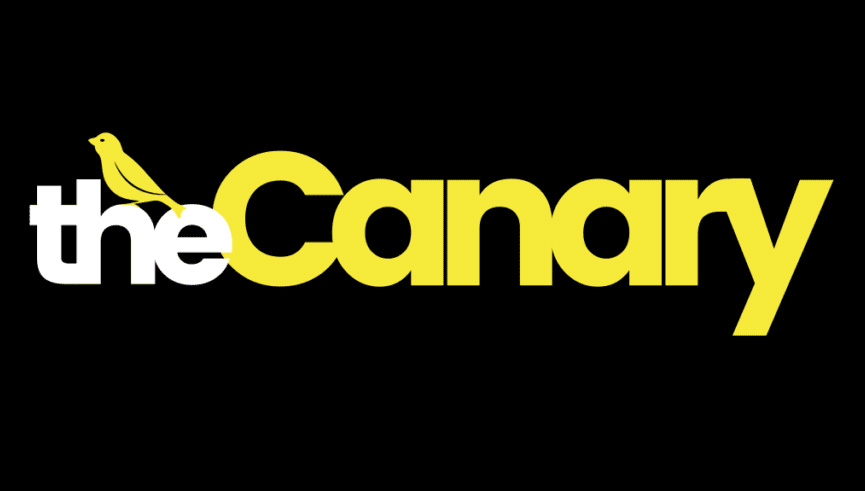 THE Stop Funding Fake News campaign has had some success cramping the style of online propaganda sites in the UK – by doing the job Google should have done in the first place.
The campaign group has told advertisers how the tech giant spends their money, its algorithms putting adverts on sites with fake news stories or extremist clickbait, enabling those sites to generate income if visitors click on them.
At the start of the month, the group even persuaded parliament to suspend its online advertising after revealing it was subsidising the Breitbart site, formerly run by Steve Bannon, without its knowledge or consent. Household names including Sky, Macmillan Cancer Care, Which?, the World Wildlife Fund, Manchester United, Chelsea, Ted Baker, Experian and eBay have insisted Google take down their advertising.
Conspiracy theories
The effects have been dramatic. Arron Banks' Westmonster site has not posted new material since 29 August. The campaign persuaded Twitter users to send screen shots of promotions on Westmonster to advertisers who had no idea they were being associated with Banks. "We counted 359 articles with 'migrant' in the headline," the campaign reported. "None told a positive story."
Meanwhile, the TR site of Tommy Robinson (the piss artist formerly known as Stephen Yaxley-Lennon) displays no advertising and relies on donations. "We have lost 70 percent of our income due to left-wing attacks on our revenue streams," it whines. Not only have advertisers pulled out, but PayPal stopped handling transfers saying it wouldn't "promote hate, violence, or other forms of intolerance".
While far-right sites target Muslim migrants, far-left sites target Jews. "The Canary," the campaign tells its followers and advertisers, "regularly publishes fake news and attempts to justify anti-Semitism." It also feeds the conspiracy theories of the far left. One hideous example came when the campaign discovered that Unicef, which tends to the victims of the Syrian and Venezuelan regimes, was advertising on the Canary, which has denied the humanitarian crisis in Venezuela and pretended that Syrian president Bashar al-Assad did not use chemical weapons against Syrian civilians in Douma. In August, the Canary cut its staff from 25 to seven. Perhaps inevitably, it blamed "political Zionists" targeting advertisers.
Pocketing the cash
The toppling of the Canary is "the strongest evidence yet that the clickbait business model can be defeated", the campaign said. Combine it with changes to Facebook's algorithms to reduce the prominence of media businesses, and fake news in the UK is taking a hit.
Google places adverts on 70 percent of 1,700 sites purveying misinformation, the Global Disinformation Index found in September. Crucially, Google does not bust a gut to tell its customers who they are funding. Advertisers must find out for themselves where their adverts are appearing – if they can – and opt out by adding the addresses of sites they do not wish to be associated with to a "campaign placement exclusions" file on their account.
Unsurprisingly, they wonder why Google pockets their cash while leaving them to protect their reputations from the damage it is inflicting. The British firm Hero Renewables discovered its ads were appearing on Rebel Media, a far-right site that, er, denies the climate change it fights against. "We have spoken to Google and expressed disgust," it said.
Google doesn't listen. "We have strict policies against misrepresentative content on our advertising platform," it coos. Not strict enough, apparently, for anyone else to notice.
'Ratbiter'
More top stories in the latest issue:
BONFIRE OF THE RED TAPE
For businesses hoping to trade with the EU after Brexit, Andrea Leadsom's promises to scrap burdensome rules are so much hot air and… new red tape.
A WAGGING TALE…
The fascinating link between wag-at-war Rebekah Vardy's Instagram account and the Sun's super-sleuth TV editor, Andy Halls.
WATCH THIS SPACE
The Queen's speech promised an 'ambitious' UK space strategy – but will it make up for exclusion from vital security elements of the EU Galileo project?
HONG KONG PHOOEY
The UK has been selling tear gas canisters to Hong Kong – but don't' worry: security forces there only use them for training purposes!
EYE TOLD YOU SO…
The steep rise in murders carried out by people on probation confirms the Eye and others were right to warn that the part-privatisation of probation was idiotic.
UNHAPPY ACCIDENTS
While Boris Johnson promises new hospitals that won't be funded for years, actual frontline A&E services are being closed or downgraded.