No deal and the NHS
Medicine Balls , Issue 1505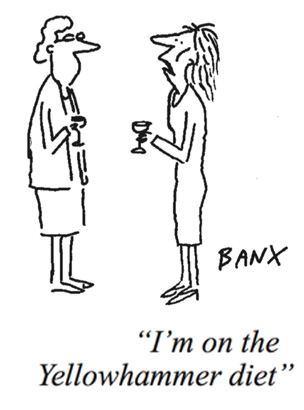 HOW many deaths is a price worth paying for a no deal Brexit? It's a scenario that has doubtless been gamed by the government, but its flimsy, redacted Yellowhammer report contained plenty of risks yet no actual numbers.
Boris Johnson has raised the expectation of death by describing his attempt at Brexit as "do or die", and then claimed he'd rather be "dead in a ditch" than fail to deliver by 31 October. This was an unhelpful prelude to world suicide prevention day (10 September), but the prime minister is less at risk from self-harm because even if he fails catastrophically, he will have financial security. Men are at more risk of taking their lives when they lose their livelihoods and feel intense guilt that they can no longer provide for their families.
A no deal Brexit could contribute to death from suicide or civil unrest, but so could a failure to leave, such is the level of anger stoked by three and a half years of political incompetence. The risks to health and healthcare from no deal are well documented. English NHS trusts are already short of 100,000 staff and social care is short by 110,000. Also, 116,000 EU nationals work in UK healthcare and 104,000 in social care, so if we lost even a small percentage of them the workforce crisis would worsen. It would be hard to move up the cancer survival league table with even fewer GPs, oncologists, radiologists, endoscopists and pathologists essential for early diagnosis and treatment.
New supply routes
Government "promises" to boost NHS spending would be hampered if the Office for Budget Responsibility's prediction is accurate – that UK public finances would be around £30bn worse off each year in a no deal scenario of "medium disruptiveness". The 200,000 UK retirees in Europe who use a special EU scheme that guarantees healthcare rights may lose that protection. Another 800,000 UK nationals in Europe might struggle to access affordable care, particularly if elderly, and choose to return to the UK. Then there's the small matter of shortages and price rises for drugs and other vital supplies.
The Nuffield Trust charity calculates that creating new supply routes and the large amount of new paperwork and regulatory hurdles that a no deal Brexit would create for imports would cost around £2.3bn a year across the UK. Even then, timely drug delivery couldn't be guaranteed.
Higher costs would risk shortages of generic medicines even if supply chains remain unbroken, as the National Audit Office reported happened in relation to price pressures in 2017. And as the Yellowhammer report itself observed: "The reliance of medicines and medicinal products' supply chains on the short straits crossing make them particularly vulnerable to severe extended delays; three-quarters of medicines come via the short straits. Supply chains are also highly regulated and require transportation that meets strict Goods Distribution Practices. This can include limits on time of transport, or mean product must be transported under strict temperature-controlled conditions. While some products can be stockpiled, others cannot due to short shelf lives. It will also not be practical to stockpile products to cover expected delays of up to six months. DHSC [the Department of Health and Social Care] is developing a multi-layered approach to mitigate these risks."
Brexit bile
A successful "multi-layered mitigation approach" from a department led by Matt Hancock seems unlikely. Consultant neurologist Dr David Nicholl, who was involved in drawing up the report, fears lives would be lost due to drug shortages. "What level of mortality are you willing to accept in a no deal Brexit?" he asked MP and leader of the Commons Jacob Rees-Mogg on LBC radio. Rees-Mogg was unimpressed: "I don't think there's any reason to suppose that a no deal Brexit should lead to an increased mortality rate. I think this is the worst excess of 'Project Fear', and I'm surprised that a doctor in your position would be fearmongering in this way on public radio."
Rees-Mogg insisted there were "reserve plans to fly drugs in if necessary… I think it's deeply irresponsible of you to call in and try to spread fear across the country. I think it's typical of Remainer campaigners and you should be quite ashamed, I'm afraid."
Dr Nicholl stood by his concerns and challenged Rees-Mogg to refer him to the General Medical Council to determine whether he was abusing or fulfilling his ethical duties. Instead, Rees-Mogg went under cover of parliamentary privilege to compare Dr Nicholl to the disgraced and fraudulent ex-doctor scaremonger Andrew Wakefield. Rees-Mogg later apologised, but the damage had been done. The vicious smearing of whistleblowing doctors is common in the NHS, but those who try to take on this government can expect a whole new level of Brexit bile. Some may even be pushed over the edge. A price worth paying?
M.D.
COLUMNISTS
Issue 1505

With Bio-Waste Spreader:
"When he became prime minister less than two months ago, Boris Johnson said he wouldn't even talk to the European Union unless it first 'binned the backstop'. Now he has proposed a potentially indefinite backstop that would allow just Northern Ireland (NI) to remain part of the EU single market solely for 'agriculture and food'. Why has his opposition to the backstop crumbled? One reason is the sheer scale of the movement of what Johnson terms 'agri-food' between NI and the Republic of Ireland (RoI). In 2018, NI exported £832.9m of dairy products, eggs, meat, cereals, cereal preparations and drink to the RoI. Overall, food and live animals made up 32 percent of all goods NI exported to the RoI; the RoI exported £814.5m in food products to NI…"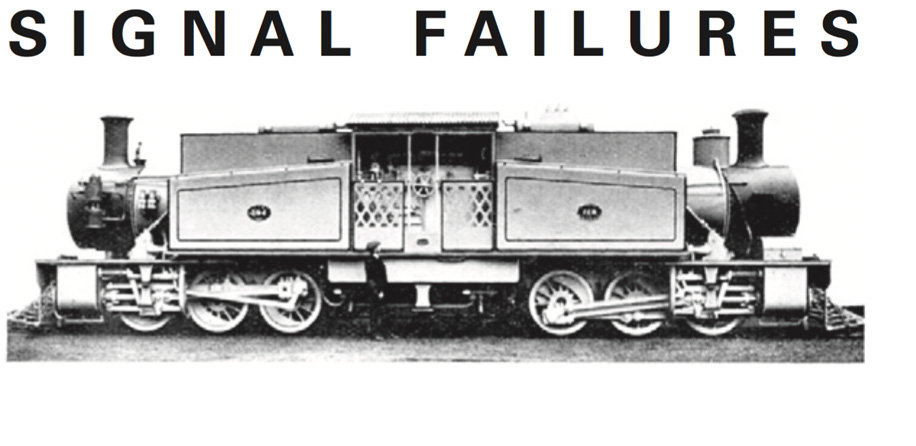 With Dr B Ching:
"Energy secretary Andrea Leadsom was unimpressed when the 9 August power cut 'caused enormous disruption'. She demanded a review – which now reveals the rail chaos that day was down to new trains procured by, er, Leadsom's government! The Department for Transport (DafT) caused three years' delay by arranging a complex private finance initiative-type deal for the Thameslink trains (famous for their DafT-specified hard seats). The trains are designed to shut down if the supply of alternating current drops below 49Hz frequency (50Hz is normal); manufacturer Siemens reckoned this was essential to protect low-voltage electronics. But later, Siemens began tweaking the trains' control software in such a way that drivers couldn't restart them after shutdown – a change of which Govia Thameslink Railway (GTR) was apparently unaware…"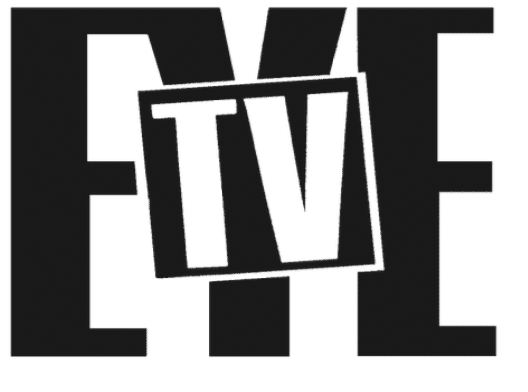 With Remote Controller:
"The programme website for Inside the Vatican (BBC2), a two-parter that promises to show the HQ of Catholicism as 'it has never been seen before' (although there have been at least five previous series with the same name and premise), notes that the series will be screened in all BBC broadcast formats 'except Northern Ireland HD'. So, Protestant viewers in the province will have to tolerate the presence in the schedules of the faith leader whom the Rev Ian Paisley variously called 'the Antichrist', 'the whore of Rome' and 'Old Red Socks', but will not be required to watch him in high definition. This feels like a very BBC compromise…"

With Old Sparky:
"Energy regulator Ofgem has just fined the trading arm of French energy supplier Engie more than £2m for 'manipulating wholesale gas prices to increase trading profits'. A verdict of market manipulation is rare, and a penalty of this amount signifies a serious offence: almost all fines levied by Ofgem against energy companies are for the notional amount of £1 (though they levy compensation on top when customers have been directly ripped off). Ofgem has only imposed one other commensurate fine since 2013 – and that was for failure to install smart meters…"

With Lunchtime O'Boulez:
"Few tears were shed for Britain's music critics last week when English National Opera announced plans to take away their complimentary plus-one guest tickets. But while the happiness of journalists may not interest the public at large, the suppression of public scrutiny ought to. And what is happening at ENO is nothing less. Removing guest tickets is the initiative of chief executive Stuart Murphy, whose achievements since he was appointed a year ago could fairly be described as negligible…"

With Slicker:
"Nobody should ever say Tina Green is not generous – and not just in putting up with her husband Sir Phil and all that goes with that honour. Buried in the small print of the recent dismal bulletins from her/his loss-making. company voluntary arrangement-needing high street empire, was news that Lady Tina had written off £46m still outstanding from the 2009 sale of the since failed BHS chain. Via Jersey and her offshore family trusts, Monaco-based Tina controls everything Phil runs…"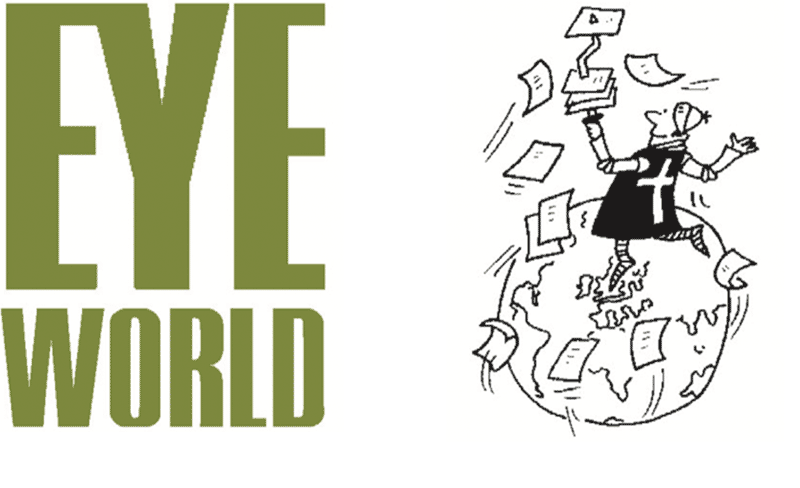 Letter from Johannesburg
From Our Own Correspondent:
"The orgy of violence and looting directed against people from other parts of the continent and their businesses, which has been raging across Johannesburg and other parts of Gauteng province in recent weeks, was hardly the new, progressive image for which Cyril Ramaphosa, our president, had hoped at the recent World Economic Forum in Cape Town. Sporadic flare-ups continue in Hillbrow and Jeppestown, inner-city suburbs of South Africa's commercial capital…"