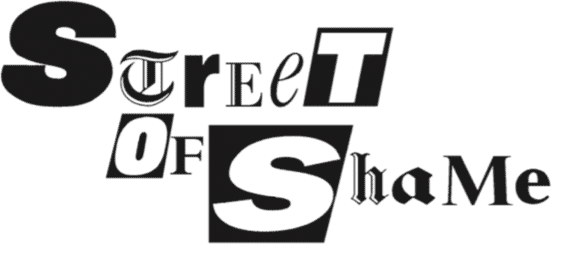 The wrong march…
China & the Telegraph , Issue 1527
THE Daily Telegraph supports the hostile new approach to Beijing taken by its former columnist and current prime minister Boris Johnson. Scorning those who say the UK shouldn't let concern about human rights jeopardise trade with China, its editorial declares: "Such realpolitik is characteristic of authoritarian regimes and we are right to stand up to it."
Telegraph columnists agree. "Too many in the West are still blind to the inconvenient truth about China," harrumphs William Hague, while Charles Moore is scathing about British businesses and universities who kowtowed to "organisations ultimately controlled by the Chinese Communist Party (CCP) – which is to say, all important organisations in China".
You wouldn't guess from this that over the past decade Moore's employers earned an estimated £750,000 a year from one such organisation, the state-controlled China Daily, which produced a monthly "China Watch" in the Telegraph that looked like part of the newspaper but was in fact a propaganda supplement.
Lucrative love-in
To keep its paymasters sweet, the Telegraph also ran a monthly column in its comment pages by Liu Xiaoming, the ambassador in London, under such irresistible headlines as "The UK-China 'Golden Era' can bear new fruit" and "China's reform heralds a bright new future" – as well as the inevitable "Britain can and must work with Huawei on 5G".
The lucrative love-in came to an abrupt end in lockdown, just after Eye 1519 pointed out that while the newspaper's comment pages were urging "We must now treat China like a hostile state", the Telegraph website maintained its feed of relentless good news supplied by hacks from the Chinese Communist Party. In the second week of April, the rolling news from China Daily and the complete archive of China Watch supplements were erased from the Telegraph website.
Xi Jinping Thought
Not all history can be deleted so fully, however. While the Telegraph has removed every trace of its decade-long kowtowing, the Chinese embassy has a large archive of press releases and pictures showing that, until this year, senior editorial figures regularly visited the ambassador to be instructed in the finer points of Xi Jinping Thought, and his officials in turn went to the Telegraph offices to offer on-the-spot guidance for comment and foreign editors.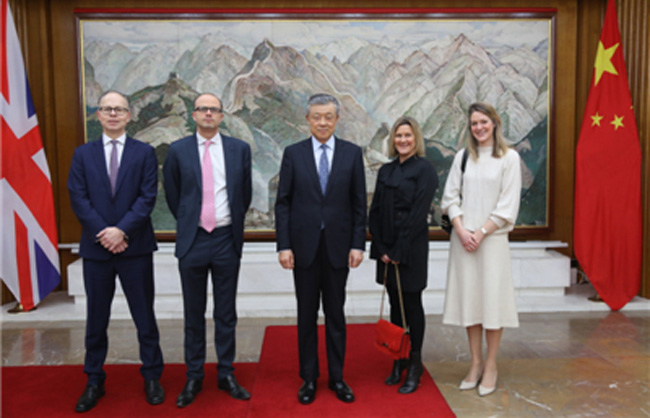 The embassy photograph from last year (see above) is typical, headlined: "Ambassador Liu Xiaoming Holds Talks with the Daily Telegraph Editors". The dutiful execs are editor emeritus Ian MacGregor, Sunday Telegraph editor Allister Heath, lifestyle director Jane Bruton and deputy comment editor Lucy Denyer. Heath assured His Excellency that the Telegraph titles "stay committed to covering China's development comprehensively to contribute to the understanding and cooperation between China and the UK".
A year on, its editorials are demanding "a new, hard-headed strategy towards China", noting that "the West is having to re-think its entire policy towards China, even though it has long been clear that it is a totalitarian power with an appalling human rights record and anti-competitive trade practices". By "the West", do they by any chance mean "the Daily Telegraph"?
More top stories in the latest issue:
WHY ASTROTURFING'S A HIT
Papers berates ministers and MI5 over malign Russian interference – as fake social media commenters boost traffic on the Guardian and Mail websites.
PPE PS…
The Mail is shocked that much of China's PPE is made by forced labour – but won't identify where its charity initiative Mail Force sourced its own PPE.
ECONOMICAL WITH THE TRUTH
The Economist stridently opposes the UK's ban on Huawei – surely music to the ears of the magazine's largest shareholder.
MISSING PERSONS
Father and son Alexander and Evgeny Lebedev are nowhere to be seen in Mail pictures of the UK establishment hobnobbing with influential Russians. Fancy!
E-MASKULATION NIGHTMARE
From Peter 'Face Nappies' Hitchens to James Delingpole, compulsory mask wearing gives the usual shock jocks a perfect excuse to talk bollocks.
PAPER CUTS
Misery at the Guardian as 180 redundancies are announced – but bafflement too as the cuts are targeted at two of its strongest and most popular sections.
WORLD OF FILTH
More on potty-mouthed Paul Blanchard, the self-styled international PR "consigliere" who can't seem to stop saying disgusting things.
TROUBLESOME DEAN
The Telegraph stands by its story linking former Dean of Canterbury Victor de Waal to the late Lady Runcie – even though the families (and even de Waal himself) say it's complete tosh.
HACKS, WATCHED: MURDOCH ON THE BBC
Episode 2 of the BBC's Murdoch series falls for the corporate spin and keeps daughter Prudence out of the picture. Yet she's been a Times director for years.