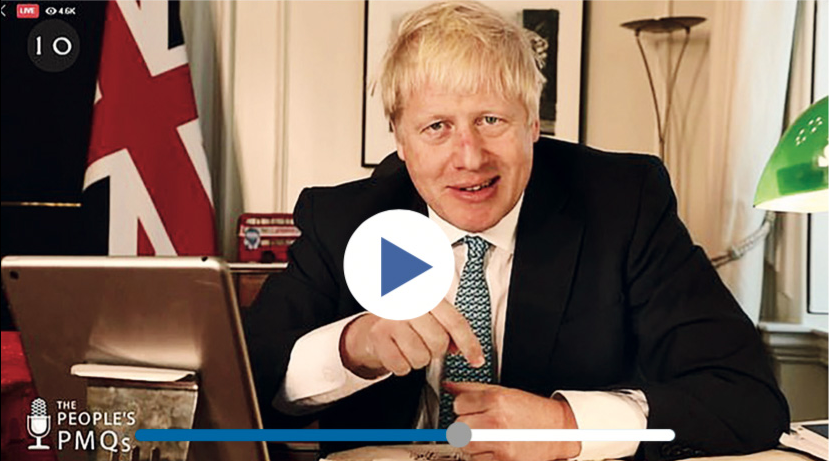 People's Prime Minister's Question Time
Live on Fakebook, Issue 1527
Greetings, Comrades! I mean, Friends.
And by friends, I mean people I've never met and certainly haven't taken any money from. So, in the interests of transparency, this being a proper democratic accountable country, let's have a question from a free citizen of this great country of ours, Ollie Garch. What's your question, Ollie?
Would you like some money?
Sorry, I didn't hear that. Next question. It's Ivan Enormussczek from Godalming. How can I help, Ivan?
I would like to play you at tennis and also to destabilise the West.
Well, one of those is a bit tricky, as my knees are a bit dodgy at the moment. No, we don't like this question either, do we, Dom? Let's hear from another British subject, Igor Rallotovdoshz...
Are you going to ignore the findings of the Russia Report?
Good question. Wilfred is very well. He's got a fine head of hair and he said his first word yesterday: "Cripes!". Chip off the old bloc, but not the Communist one, obviously.
Have you read the report?
As it happens, I haven't looked at it. It's best not to look at these things or you find out something unpleasant. But just to be clear, the important thing is: the Russians have no influence in Britain or my name's not Boris Nogudenov…